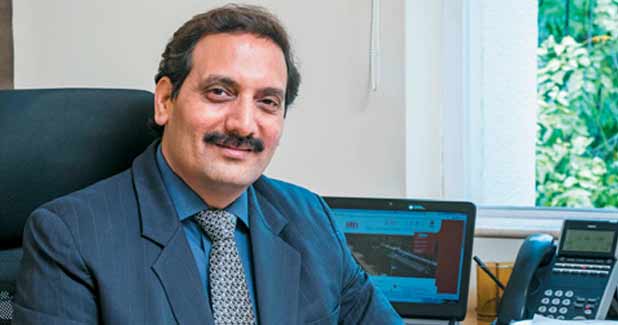 Srei Equipment Finance offers innovative financing solutions to equipment purchasers, even those new to the Indian equipment financing market.
Devendra Kumar Vyas, Managing Director, Srei Equipment Finance,
shares more...
Industry 2020: After the industry experiencing a growth of 25 per cent CAGR YoY for last few years, 2019 is a year of correction. This was required for the industry because when you grow at such a high pace, your base constantly increases, and then to maintain and sustain that kind of growth at such a high base becomes a challenge. So, with 2019 becoming a year of a lower base, the number achieved in 2020 will certainly be more than 2019. This will create positivity in the ecosystem. So, 2020 could be a turnaround year for our industry. While volumes did decrease by 20-30 per cent in 2019, it is more important to sustainthe growth over a longer time horizon. And, 2020 will bring sustainability to the industry.
Challenges: Seeking bank guarantee is a key challenge for customers. Although the roads sector has been the key growth driver, this sector too, faced a bit of a slowdown in the last six months. However, during the inauguration ceremony at Excon, Nitin Gadkari, Minister of Road Transport and Highways, was confident of a 40 per cent growth. The minister has said that next year, Rs 2 trillion of work orders will be awarded. In the road sector, the equipment requirements are approximately 22 per cent of the total project value. So work orders worth Rs 2 trillion means a requirement of Rs 440 billion worth equipment. Considering that 50 per cent of this could be new capacity, a new market is being created for the balance Rs 220 billion of equipment. These numbers give you a feeling that the industry is going to grow. But for this growth, the customer has to get the work order. For that, he has to furnish the bank guarantee, seeking which is a key challenge.
New schemes: We have recently introduced the co-lending scheme for our customers. Ours is the first NBFC to have started co-lending, which is as per the RBI guidelines, where an NBFC can partner a bank to provide funding to its customers. Hence, this year at Excon, we effectively have five bank presence within our stall. Through this partnership, we provide joint lending to our customers and the customer gets the best of both banking solution as well as customised solutions of NBFC. Also, I personally feel that 2020 will be the year of leasing. It's time that India focuses on creating economic wealth by asset creation through leasing. We are planning on going aggressive on lease financing. So, co-lending and leasing become the key tool this year to provide better solutions to our customers.