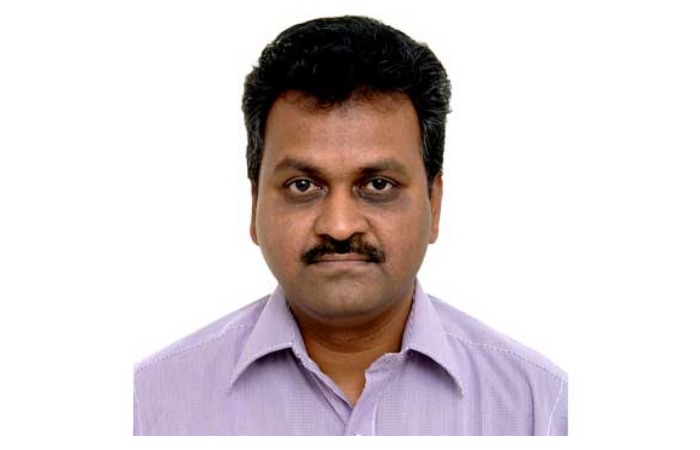 Rangababu Ch, Segment Leader Heavy Industry, SKF

How is the market for industrial bearings progressing? What is the latest trend in bearings for construction equipment (CE) applications?
Considering the prevailing condition in the country and other foreseeable factors now, the market for CE will follow an upward trend in the medium to long term, with BS(CEV)-IV emission norms getting rolled out, the CE industry is looking beyond Middle East and Africa and enter in the developed country market. Equipment makers are looking for cost-effective solutions as the input cost is increasing. The market is moving towards maintenance-free bearings, "Made in India products", telematics/intelligent feedback system is gaining momentum.
What are the emerging technology trends in bearings for CE?
In my view, factory owners, today, are looking to Big Data, artificial intelligence, and machine learning to revolutionise processes and efficiency on the plant floor as well as fleet maintenance. SKF is working alongside them to drive digitalisation. Through our unique business model – Rotating Equipment Performance (REP) – we partner with customers in the asset management area to improve the reliability, availability of machines in the field.
What are your latest product ranges in CE bearings?
We have developed drum bearing for compactors (CRB) in our domestic factories, we are also working on plain spherical bearings for articulation joints for compactors/hydraulic cylinders. Apart from this, we have hydraulic seals, chains for construction equipment's as a product range.
SKF is a big player in the lubrication systems area for mobile and earthmoving machinery to lubricate chassis parts, pins, bushes, steering arms, brake cams, slewing ring, bucket and boom parts. We are also working on intelligent, need-based lubrication systems to reduce the overall lubricant consumption and its associated costs.
What are the innovations in your range of bearings?
In the Industrial segment, we have a wide product portfolio of bearings, seals, and lubrication systems, coupled with rotating equipment solutions and remanufacturing. We cater to all industries globally, directly as well as indirectly, through a network of distributors. We are also the undisputed leader in the industrial distribution market, which primarily serves the aftermarket. With SKF's unique REP programme, we are partnering with customers wherein SKF takes the responsibility of managing the customer assets to improve the reliability and availability of the assets, supply of parts at an agreed fixed monthly subscription.
What are the opportunities in CE market for SKF? Do you anticipate any challenges?
India is expected to become the third-largest construction market by 2025. India offers significant potential as an OEM hub due to lower costs and the availability of skilled labour, new equipment manufacturers are expected to establish bases in India. Less than 40 per cent of India highway is four lanes, hence there is immense scope for improvement. Increased construction activities create favourable conditions in the earthmoving machinery segment. There is a scope for the localisation of parts as some of the bearings, seals are still imported.
What are your product and market expansion plans?
We are in the process of developing slewing ring bearings in India, also we are trying to localise various types of seals at our Mysore factory for off-highway equipment, in addition to this, we are also working on application-specific offerings for compactor and pavers.
How do you look at the future of bearings for CE applications in India?
Growth in the construction sector due to strong demand from multiple industries such as machinery, construction, automotive, etc. is spurring the growth of India's bearing industry. Notably, with the increasing adoption of new technologies and digitalisation, the sector is focusing on the utilisation of customised bearings to meet their evolving needs.