---
New generation Vögele feeders


The MT 3000-3i Standard and MT 3000-3i Offset power feeders from Vögele guarantees constant, smooth transfer of ...
---
Beating the friction


Trelleborg's Lubrication Management principles offer improved lifetime and performance across the whole sealing system.
---
Prepare for comfort


Manitowoc introduces state-of-the-art driver's cab 'cab2020' on Grove three-axle all-terrain cranes.
---
OTR tyres on the move


With construction activities picking up and mining activities on a revival mode, the OTR tyre demand in the country is ...
---
Editor's Desk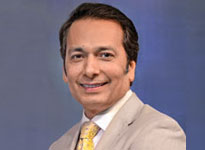 Pratap Padode / Founder & Editor-in-Chief
Nip can change the narrative
The COVID-19 pandemic has caused a staggering unemployment of 115 ...