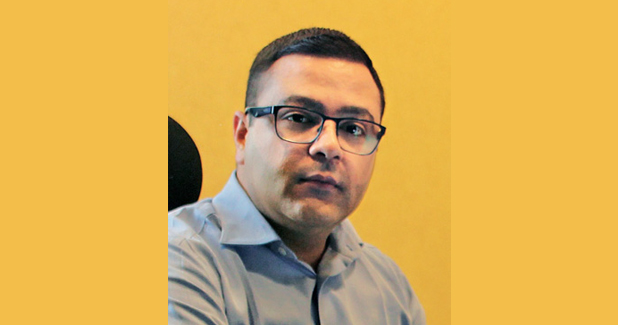 Ajashy Engineering manufactures quality offshore and onshore cross country pipeline equipment, special attachments for construction equipment, diesel bowsers, lighting masts and mobile service vans in India.
Adityajay Khajuria, Director, Ajashy Engineering Sales,
shares more....
Market outlook: The Indian construction equipment market has been on a major upswing since 2015 with sales growing by 24 per cent and crossing the 90,000-unit milestone. Owing to a surge in investments in the infrastructure sector and growth of the real-estate sector, the market is expected to expand at a CAGR of ~7 per cent till 2023, up from its 2017 value of Rs 210 billion.
Demand drivers for the company's offerings: Since the change in government in 2014, there has been an exponential growth in road construction projects, which are driving the demand pattern in the construction equipment market. The construction of highways reached 9,829 km during FY18, constructed at an average of 26.93 km per day. With the launch of mega initiatives by the Central Government like Bharatmala to build 83,677 km, the roads sector will remain a driving factor for the market. The same stands true for us.
Business opportunities at Excon: This is the third time Ajashy Engineering is participating in Excon. Our presence at Excon has always attracted the focus of clients as well as companies who want to partner with us. We have always had a good turnaround from Excon and expect the same this year too.
Key products at the expo: We will showcase our top-of-the-line products like mobile service van, lighting mast and slope compactor roller along with the debutant diesel bowser. The highlight of the expo will be front-end attachments from our Italian partners GF Gordini Srl, which can be attached onto general construction equipment such as backhoe loaders, wheel loaders, skid-steer loaders and excavators, transforming them into graders, millers, transit concrete mixers, trenchers, mulchers, broomers and 25 such different kinds of special application equipment. These attachments will help customers cut down on capital expenditure and increase productivity of their existing equipment fleet by multi-utilising the same equipment for various applications.
Meeting buyer requirements: We are an after-sales oriented company where constant interactions and customer feedback drive improvements in our products as well as act as a trigger for future designs and launches. One of the major strengths of Ajashy Engineering is our in-house design department, which contributes 100 per cent to all development processes. This, along with our expertise in fields like engines, hydraulics and fabrication, helps us cater to any customised needs generated from the market.
Stall No: Hall 4, Stall F133