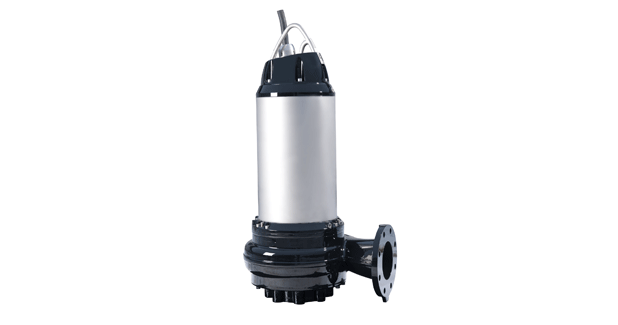 Hyderabad, April 17, 2015
? , . (Grundfos India) one of the leading pump manufacturers in India, participated at the Indian Plumbing Conference 2015. This annual conference is a two day expo scheduled from April 17 to 18, 2015 organized by Indian Plumbing Association (IPA) and co-organized by Akar InfoMedia Pvt. Ltd (AIM).
Grundfos India showcased its unique Water and Waste Water treatment pumping solutions, Hydro MPC booster systems and SE pump range at the event. The Grundfos Hydro MPC booster system can be used at locations where additional pressure is required. Designed to meet specific customer demands for capacity and control, this unique booster system combined with multi pump controller and highly energy efficient motors is a proven solution for meeting variable demands in commercial buildings & industrial applications.
The SE range of pumps from Grundfos are designed to handle wastewater, process water and unscreened raw sewage in municipal, utility and industrial applications. These pumps can be installed in submerged or dry locations without motor cooling. In both the situations, the SE pumps are extremely reliable and very easy to service. The patented S-tube impeller in SE/SL pumps offers hydraulic efficiency up to 84% which is a benchmark for pumps used in sewage applications. Apart from showcasing Hydro MPC booster systems and SE Pumps, Grundfos India also demonstrated its MPC and S Tube range of pumps through demo representations at the event.
Commenting on the occasion, G. Gangaprasad, Head ? Commercial Business Services, Grundfos India, said, ?We are proud to be a part of the 19th Indian Plumbing Conference (IPC).
Water & Waste Water Treatment applications always play a major role in residential, commercial and industrial developments. We have our Hydro MPC boosters confirming to ASHRAE 90:1 standards on design of service boosters. A lot of our R&D goes into conceptualizing and developing our pumps with the customer needs in mind.?
Visit Grundfos India at Indian Plumbing Conference 2015 - Stall no. 10, Novotel & HICC Complex, Cyberabad, Hyderabad.
About Grundfos India:
Grundfos Pumps India Pvt. Ltd. (Grundfos India) a wholly owned subsidiary of Grundfos Holdings was established in March 13, 1998. Grundfos India is responsible for sales of Grundfos products in India, Bangladesh, Bhutan and Maldives. Currently, Grundfos India has more than 250 employees and works with 200 distributors and dealers with 20 offices across India. Grundfos India provides energy efficient pumps and smart pumping solutions for various applications ? heating and hot water service systems, cooling and air-conditioning systems, industrial applications, pressure boosting and liquid transfer, groundwater supply, domestic water supply, sewage and wastewater, dosing, chlorination systems, disinfection systems and pumps running on renewable energy.