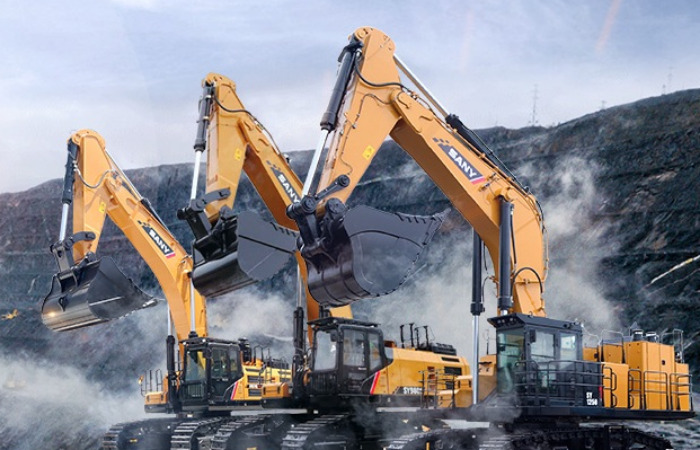 SANY announced an expanded product portfolio for the ultra-large excavators – SY870H of 78.6 tonne, SY980H of 95.8 tonne and SY1250H of 125 tonne – in Sany Kunshan Industrial Park, China. Four units of SY870H have been sold before coming out of the assembly line.
"Since the launch of the SY750H and SY950H excavators, SANY's large excavator market share has witnessed steady growth over the last few years," said Cao Donghui, President of SANY Heavy Machinery R&D institute. "Riding on this momentum, we hope that the newly launched SY870H, SY980H and SY1250H models will further strengthen our competitiveness in the field of the ultra-large excavator and our market position in the international market."
The SY1250H excavator features the latest technological upgrades and exceptional performance. The excavator offers a fuel-efficient, reliable and intelligent solution for large scale earthworks including earth excavation and open-pit ore mining.
The SY980H excavator is powered by a high-pressure, large-flow electrically controlled hydraulic system with reduced fuel consumption and dynamic response engine, offering stable operations for various heavy-load excavation missions such as stone, coal, metal and more. The machine boosts the matching control technology that is designed to comprehensively increase efficiency by 30 per cent compared to the previous generation.
Built for meeting market demand for 70-80 tonne excavators, the SY870H excavator is designed to ensure high efficiency and low fuel consumption without compromising on digging power. Its bucket capacity, digging force and operating efficiency all exceed current industry standards for excavators at the same level.
SANY's excavator lineup covers a full range of models from 1.6 to 200 tonne.