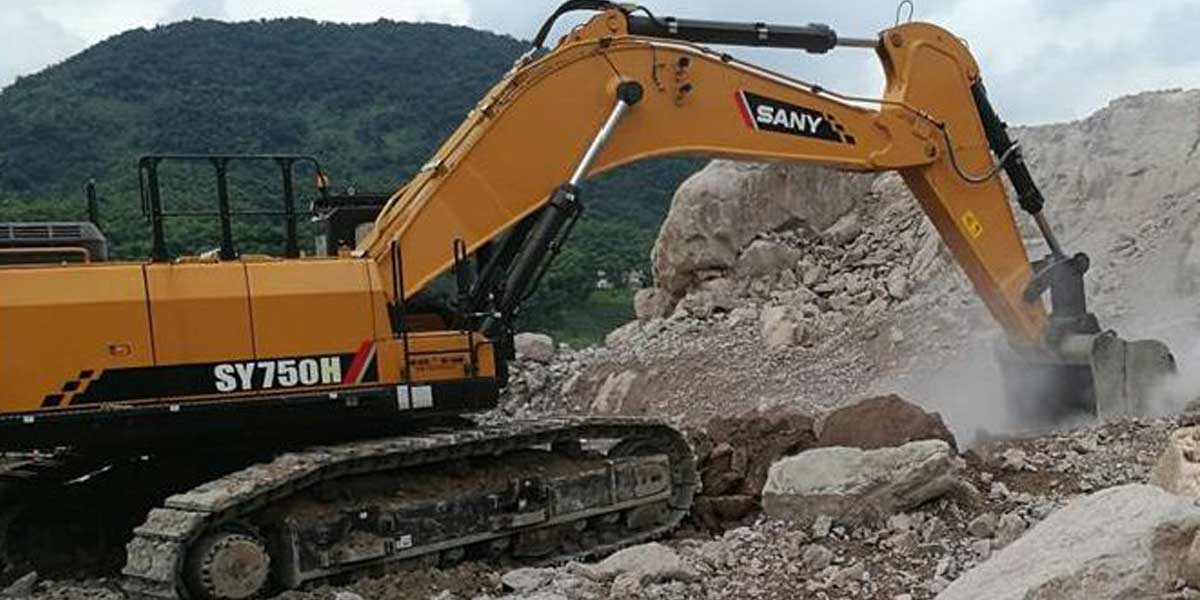 At the recently held ConExpo, Sany launched three new excavators and gave each of the models in the medium to large size classes a nickname. The 'Comeback Kid' is the 37-ton SY335C LC. Although it had previously been a part of Sany's portfolio, its engine had not been improved passed the Tier 3 emissions regulations needed for use in the United States. Together with all of the other new innovations Sany is introducing across its excavator series, the new excavator receives a 280- horsepower Tier 4 Final/European Stage V Cummins diesel.
The 314-horsepower Cummins engine in the 41-ton SY385C is termed as the 'Big Brother' to the SY335 LC, as it increases productivity. This will replace the SY365 LC excavator.
Finally, the SY750H called as 'The Ox' by Sany, is the company's largest excavator to date. Sany is now in a new size class with the 86.5-ton excavator, allowing it to serve clients on both minor mining and substantial building projects.
On a construction site, a Sany SY750H big excavator is seen with its bucket elevated halfway. With a 6.5-cubic-yard bucket and a weight of 86.5 tonnes, the SY750H is Sany's new largest excavator. The slogan 'Fully loaded is the new standard' has been adopted by Sany. The company stuck to the tagline for the new excavators, hoping to achieve feature uniformity across the series.
A 10.4-inch touch screen monitor within a bigger, redesigned climate controlled cab is one of the typical new amenities. Other standard features include a new heated air suspension seat, primary and secondary auxiliary hydraulic lines, and a fast coupler plumbed to the end of the stick. The product specialist for excavators, Jordan Van Lee, claims that everything has a lot in common.
"Operators will now need to be able to jump in and grasp the situation rapidly. There isn't much in the cab that will be overwhelming for them."
Blind-side and rear view cameras, push-to-start ignition, and adjustable one or two-way auxiliary hydraulic flow and pressure control via the touch screen monitor are additional standard features. Every daily maintenance checkpoint is located on the ground.