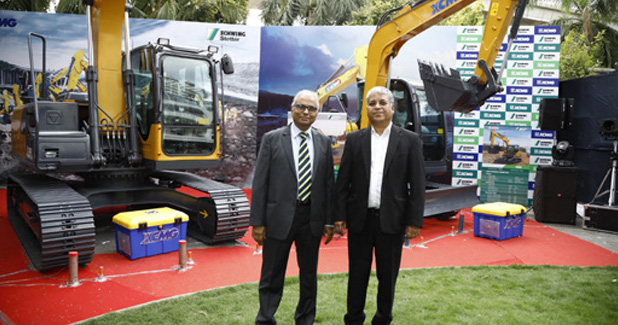 Schwing Stetter India (SSI) launched its new generation of XCMG crawler hydraulic excavators - XE80C, XE140I and XE215 C. The three new machines were launched in Chennai and unveiled by
VG Sakthikumar, Managing Director of Schwing Stetter India.
Speaking about the launch of the excavator range, Sakthikumar said, "With the market demand doubling to 25,000 units in 2018, compared to 11,000 units in 2011, Schwing Stetter India is extremely delighted to launch the crawler hydraulic excavator range for the Indian market. Given that the industry will further increase steadily in the next few years due to increased investment in infrastructure projects like interlinking of rivers, and road and rail construction.
Schwing Stetter-XCMG range of excavators will revolutionise the present earthmoving sector. With their record energy-saving performance and breakthrough cost efficiency, the new range will offer the best return on investment and resale value to the owner."
This versatile range of excavators are expected to find great utility at construction and mining sites in India aiding in easier and safer construction practices. The crawler hydraulic excavators are conceptualised based on the current needs of customers in this segment and customised with a high-power XCMG's proprietary matching technology. The machines have undergone several extensive trials to meet the industry requirements of smart, efficient products.