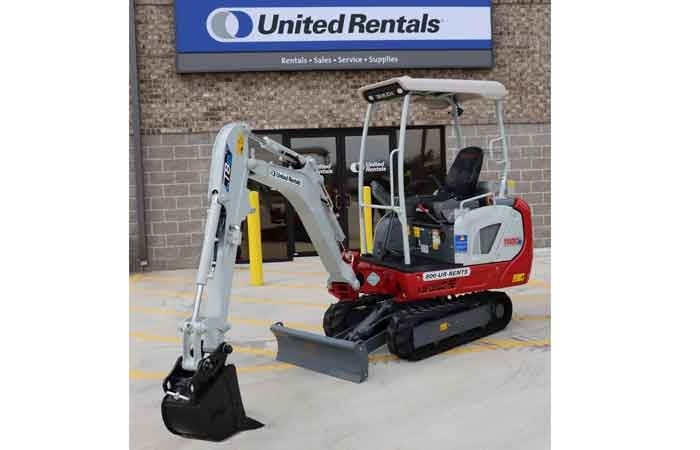 Takeuchi's TB20e battery-powered compact excavator will soon be available for sale or rent at qualified Takeuchi dealer locations throughout North America.
Before making the machine available to dealers, the TB20e underwent a year of customer feedback and testing through a pilot program Takeuchi conducted with United Rentals. Dealers must complete a training program through Takeuchi to sell and service the machine, says National Marketing Manager Stephen Odum.
"The TB20e is an example of Takeuchi's enduring legacy of innovation in the compact equipment market," said David Caldwell, national product manager for Takeuchi-US. "We're committed to environmental stewardship, and this new battery-powered excavator is designed to help our customers meet their own sustainability goals without sacrificing the performance and reliability they deserve and expect from Takeuchi."
Similar in performance to Takeuchi's diesel-powered TB216 compact excavator, the TB20e is powered by lithium-ion battery. When fully charged, the machine will run anywhere from four to eight hours, depending on the application and environment.
It features an on-board charger with 95-volt to 265-volt single-phase power. When operators need additional runtime, they can tether the TB20e to the onboard charger to keep working.