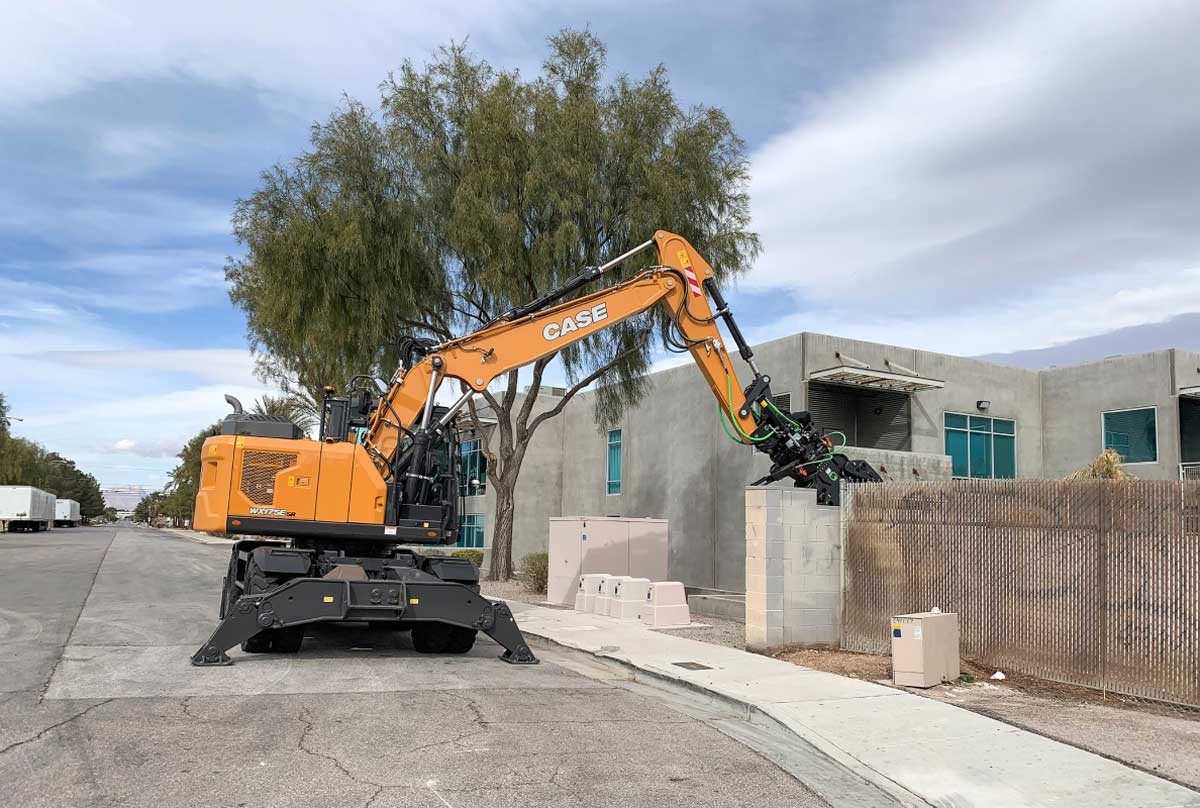 The WX175 E SR is one of several wheeled machines Case is included in its lineup of excavators for the E Series, which was previewed at ConExpo-Con/Agg 2023. The news signalled the product line's return to the North American market even though Case has regularly offered wheel excavators abroad.
The WX175 SR is a machine designed for working on roadside projects and in urban areas. According to Case, it features a large cab, automotive styling, and creature comforts. It also offers powerful hydraulic performance, responsive controls, attachment flexibility, and an enhanced operator experience. Since it is a wheeled machine, it may move independently between jobs.
According to Diego Butzke, Product Manager, Case, "Jobsites are getting smaller; shipping steel- tracked equipment relatively short distances can be difficult; and steel tracks represent a significant amount of the lifetime owning-and-operating expenditures of any piece of heavy equipment. The new series of Case wheeled excavators solves and improves on those difficulties while still delivering a full-featured excavator experience capable of both production-level hogging and more specialised use with attachments.
The WX175E SR has a weight of slightly more than 44,000 pounds and generates 173 horsepower at 2,200 revolutions per minute. Because of its short-radius design, it can operate with ease up against buildings, existing infrastructure, and along roadside while occupying little area. A function that automatically idles and shuts down an engine decreases exhaust pollutants, noise, and fuel consumption. An Eco gauge tracks engine efficiency in order to further save emissions and maintenance expenses.
The load sensing hydraulic system of the excavator enables smooth attachment control while enabling multi-functional operation and precision machine movements. The Power Boost feature delivers an instantaneous boost in power when required, while the Fine Swing control, an optional feature, increases precision and minimises material spillage.