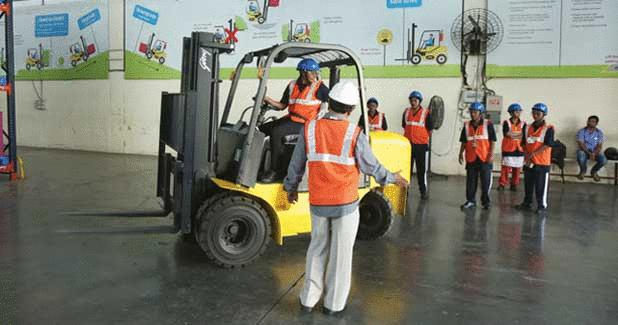 Capturing the customer's and stakeholder's mindshare is not only about selling the product, but also about adding value as a whole. Skilling people and inclusive growth are turning out to be key in connecting with customers and creating that mindshare.
Anil Lingayat
writes.
Corporate India is witnessing a seismic change. It is not just about enhancement of economic value any more, stakeholders are also demanding a more holistic outlook towards corporate performance with a focus on inclusive growth and social impact. Thus, companies that have invested in corporate social responsibility (CSR) as an important performance metric have been able to effectively stay ahead of the competition and capture customer mindshare. Developing a more sustainable, equitable ecosystem with greater levels of participation by the excluded population, enabled by the transformation of unskilled labour into a skilled workforce can contribute immensely towards economic growth, social welfare and corporate brand building.
Recognising the importance of skilling
According to the National Skill Development Corporation (NSDC), over 16.74 million people are currently employed in the logistics and transport sector in India. This is expected to grow to 28.4 million by 2022. The material handling equipment (MHE) subsector itself is expected to grow at a CAGR of 10 per cent from 2016 to 2020. Given these figures, it is clear why the sector requires skilled manpower on priority. However, this is precisely the challenge that the MHE sector faces. It is estimated that around 40,000-50,000 forklift units are operated each year in India over single or multiple shift operations. Thus, it would require a skilled workforce of 80,000-120,000 people on the field. Despite this, there is a lack of awareness about the employment generation opportunities from forklift training. Another important factor is the inability to mobilise human resources to training locations.
What also needs to be taken into consideration is the rapid change that the sector is undergoing. Increased automation, new signage and altered layouts in warehouses are just some of the recent developments, which highlight the need to continuously upskill the workforce. These also point out to the absence of a regulatory framework for certification or assessment of skill levels.
Skill development initiatives
In an attempt to bridge the gap in skill sets, we began to offer vocational training as part of our Good & Green approach in October 2012. Good & Green - the Godrej group's CSR initiative - aspires to create a more employable Indian workforce by training one million rural and urban youth in different skills across various sectors, that will enhance their income earning potential.
We registered with the Confederation of Indian Industry (CII) for the Skill Council in the logistics sector and were the first Indian OEM to receive accreditation as a training partner with the Pradhan Mantri Kaushal Vikas Yojana (PMKVY) to impart MHE operating skills. We set up three training centres in Bhubaneswar, Pune and Chennai, which provide free training to youngsters. The syllabus focuses both on theory and the practical aspects of handling equipment. Trainees also receive support for job placements.
Over 1,450 operators (including around 18 women) have received training in the past five years and more than 60 per cent of these have been employed by corporates, rental companies, and in the Middle East. These trained operators have been earning between Rs 15,000-20,000 per month, which is a huge differential over an untrained workforce. The training centres have also helped boost the local economy and created employment opportunities for youth in the surrounding areas. The resounding success of the skills training programme has bolstered our plan to open new centres in Kolkata, Delhi and Velachery (in Chennai).
As a pioneer in the MHE space, we have also been leading the way in educating our customers about the importance of skilling and upskilling their workforce. We not only undertake training programmes at client sites on how to efficiently operate equipment, but also upskill their manpower as and when requested to. In the last five years, 178 customers have opted for these value-added services. The goodwill and levels of engagement we have managed to achieve with our clients through this has encouraged us to launch certification and audit function of warehousing operations.
Outlook
The future looks bright for the MHE sector. The growth drivers include infrastructure being designated as a thrust area, increasing awareness of the importance of safe working practices in warehousing, and development of new opportunities such as training and skill building.
Skilling and upskilling the workforce isn't just about them working more efficiently. A skilled workforce translates into better service and engagement with your customers; it means employable youth who can capitalise on emerging job opportunities in the MHE sector; and most importantly, it enables socio-economic transformation of a section of society which has remained excluded until now. Thus, adopting a CSR approach to skill building in the MHE sector proves to be a win-win situation for all stakeholders.
Anil Lingayat is the Executive Vice President and Business Head, Godrej Material Handling.