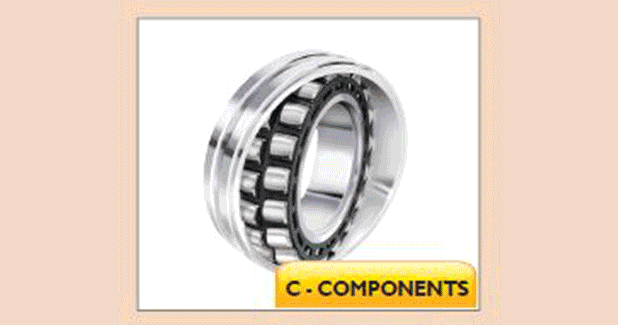 Despite the relative slowdown in demand in the current fiscal, the market for material handling equipment (MHE) will continue to expand in double digits over the next few years. The leading MHE players speak with Equipment India.
New segments to drive growth
Retail, e-commerce, food and beverages, pharmaceuticals and FMCG will be the growth drivers for the MHE market.
GST a real game-changer
GST was a real game-changer for the industry as the market experienced a major growth from mid-2017. From around 12,000 units in 2017, the equipment business volume reached around 16,500 units in 2018, with 39.4 per cent growth compared to 2017. The warehousing market has also picked up, with many players moving into larger and taller warehouses. This has opened up new opportunities for more mechanisation and high-end equipment. Recently, many real estate investors have diversified their focus on building warehouses.
Thus, a lot of investments are coming into the warehousing and logistics space. The retail and e-commerce segments have become more competitive with new players entering the market, while the existing players are expanding their horizons, and, thus, opening up new growth avenues for warehousing and logistics sectors.
Products and solutions
Jungheinrich is the technology leader in the global MHE industry. We offer a total integrated solution within the warehouse, starting from loading and unloading bay until the storage area and vice versa.
We offer comprehensive solutions that address the logistical challenges faced by companies from all industries. Jungheinrich is one such supplier that offers the entire range of products and solutions required for warehousing set-up starting from manual hand pallet trucks to complete automation of warehouses up to a maximum height of 44 m, including racks, ASRS system, AGVs, warehouse automation and software.
Outlook 2019-20
We witnessed a steep growth in the warehousing equipment industry last year. The trend is expected to continue unless there are any unexpected market fluctuations. We foresee the market to have a steady growth of 15-20 per cent in the coming years. As our market is very small compared to the developed markets, there is a huge space to grow further with our products and solutions.
GST enabling efficiency
-Anil Lingayat, Executive Vice President & Business Head, Godrej Material Handling New approach Due to GST, companies are relooking at their distribution and consolidating their warehouses. This is also enabling them to save costs. They are going in for modern mechanised warehouses where the throughputs and efficiencies are far better as their inventories and obsolescent stocks have reduced. They are also optimising on the transportation costs from their plants to mother hubs. All these are helping them to become more efficient.
Three levers of growth
The first lever is India's young demographic of 65 per cent, which is going to influence the way mechanisation happens across the board. Secondly, with the rollout of GST two years ago, its impact will continue to get triggered in phases over the next few years. Finally, driven by the growth in manufacturing, where a lot of regulation will come into the picture in terms of laws on labour and taxation as also barriers being created by some countries to boost local manufacturing. However, one can't say at this stage as to what extent all that will influence growth.
Sectors driving demand
Warehousing is driving growth. Even the industry itself is driving demand because the existing industries are mechanising as they are facing difficulty in getting people. Meanwhile, companies setting up new plants are looking at new factories from a global perspective and are implementing mechanisation from day one.
New products
We are enhancing the range of our warehousing products with additions such as cleaning machines, access equipment and lithium solutions. And on top of it, we will be also introducing an IoT solution. All of these are on the anvil and will be rolled out by the year-end.
Redefining market
Kelley India is a wholly-owned subsidiary of 4Front Engineered Solutions, Texas, and is part of $9-billion ASSA ABLOY Group. We manufacture around 40,000 units of globally leading Kelley and Serco brand dock levellers and HVLS fans in a year in our factories across the US. Our best-in-class hydraulic dock leveller has been the most selling machine worldwide due to its versatility, safety and reliability for over seven decades. In 1995, we disrupted the world market with the launch of the air-powered dock leveller that worked on single-phase supply and just 4 psi pressure without the need of any external pneumatic mechanism, thereby incurring virtually no maintenance. We have now introduced the Edge of Dock (EOD), a mini dock leveller, which is a great step forward in the Indian market.
Market potential
The Indian MHE market would grow at 15-20 per cent annually but the warehousing and retail sectors have probably been growing exponentially, YoY. We have so far supplied over 3,000 dock levellers and HVLS fans to the Indian market. The main growth driver in those businesses is the seamless implementation of GST and also the growing e-commerce and retail markets. The upcoming warehousing facilities will need world-class technology for sustainability while matching the global standards for material handling and workmen comfort.
Make in India
Kelley started its Indian operations in 2011 and all the equipment supplied here comes from our US factories. Today, Kelley and Serco brands are the first choices even in India and the substantial growth in numbers has encouraged us to move to the next level. We are now seriously contemplating putting up a manufacturing facility in India.
New business opportunities
It is not just warehousing and retail that are aiding in our growth, the expansion and upgrading of existing factories, schools and engineering colleges are also contributing to the increased demand for HVLS fans and even dock levellers.
New demography, new challenges
Presently, the average age of an equipment operator is between 35-40 years. But as younger people enter the workforce, their operational requirements will be different. Simply put, the operation of the equipment will be moving from mechanical to hydraulic. Similarly, applications will also be somewhat different like in construction, maintenance, mining, industry and ports. Therefore, we will also be providing different attachments with our machines to service those demands.
Expansion of operations
Liugong had set up its India plant at Pithampur to manufacture construction equipment in 2009. The idea was to be closer to our customers and make our products as per their requirements so that we could build our future together. In the last ten years, we have managed to do that successfully. We will continue to invest and build facilities for not only production and sale of our forklifts, but also for their spare parts and technical support. The total number of our employees in the material handling space, including people in the R&D, servicing and spares teams, is over 200.
Huge growth potential
The Indian market has a huge potential for growth. Ten years ago, 100,000 forklifts were sold in China per year. Now it is 400,000 units per year. In India too, the story is somewhat similar. In 2017, only 10,000 units were sold. A year later, it was 17,000 units. In 2019, it is going to be more than 20,000 units. And in the coming years, the sale of forklifts is likely to be in the region of 100,000 units.