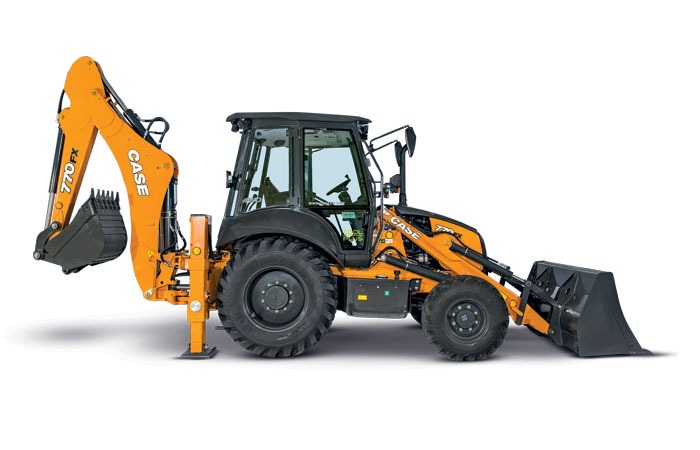 CASE Construction Equipment, a brand of CNH Industrial, celebrated its global legacy and heritage, spanning 180 years. The company launched an array of machines starting with the highly anticipated 770 NXe 49.5hp loader backhoe, together with the 770 EX Plus, 851 FX CP variant, 1107EX soil vibratory compactor, CX220C LC-HD excavator, and 845C motor grader.
770 NXe loader backhoe: The newly-launched 770 NXe is a highly versatile loader Backhoe from CASE that demonstrates the right balance between power and efficiency. The equipment features a cutting-edge Electro-Hydraulics variable displacement pump, coupled with the proven FPT S8000 49.5 hp engine that promises to deliver exceptional productivity in all applications without any compromise.
CX220C LC crawler excavator: CASE CX220C LC excavator is marking a new chapter in the brand's journey in India with the start of Excavator manufacturing at the Pithampur plant. The machine is designed to handle tough applications and is powered by a proven FPT engine to ensure high productivity with low fuel consumption. The CX220C LC is highly suitable for stone quarry, road works, general construction and earthwork. The 6-cylinder fuel-efficient FPT electronically controlled engine develops a gross power of 117 KW (157 hp) and peak torque of 622 Nm at 1800rpm. Additionally, the excavator comes with five energy saving controls and ECO.
770 EX Plus and 851 FX Plus Centre Pivot (CP) loader backhoes: CASE India's loader backhoes are renowned in the industry for their quality and performance. The recently unveiled 770EX Plus loader backhoe is powered by a native AL H4C4 engine known for its excellent reliability and durability. The high torque electronic engine is acknowledged for its proven transmission and low downtime and is backed by a modern hydraulics system that provides more output per litre. The machine is operated in two auto selection modes: ECO mode and One Touch Idle mode, which improves fuel efficiency by up to 6 per cent.
1107EX (PD) soil compactors: Leader in vibratory compactor, CASE offers a range of compactors for the domestic and global markets. The new Soil Compactor 1107EX features a standard drive and smooth drum for multi-purpose activities and standard compaction jobs. The 1107EX PD with pad foot drum and double drive is designed for compressing more cohesive materials. It also offers a 25 mm drum and turbocharger with pre-cleaner as a part of its clean and quality design.
845 C Graders: CASE graders are among the best-in-class ranges in the brand's line-up with a commitment of return on investment for a longer duration. The new C-series Graders are powerful machines with the FPT 6.7L turbocharged BS (CEV) IV diesel engine, which is electronically controlled. The intelligent hydraulic system with a load sensor allows operators to regulate the mouldboard from the cabin itself, resulting in increased productivity and operator comfort. The motor generates variable Horsepower at 220 rpm - 193HP /205 HP / 220 HP and is ideal for mining applications.