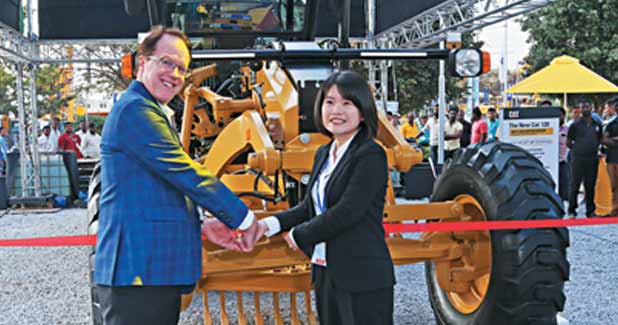 Caterpillar announced the launch of its new product for the Indian region at Excon 2019. With the introduction of the new Next Gen Cat® 120 motor grader, Caterpillar aims to deepen its presence in the infrastructure, mining and energy sectors in India with innovative and cutting-edge technology.
Customers can expect increased productivity with an improved operator environment, better fuel efficiency and more reliability from the new range of Cat motor graders, according to the company. The Next Gen Cat 120 motor grader is engineered with customer preferences in mind and offers the ability to tailor the machine to required applications.
"We have more than 40 Cat 120K2 motor graders in our equipment fleet. These machines have been reliable partners in several road projects for more than 10 years. We really appreciate the reliability, durability and performance of these machines and look forward to the newly launched Next Gen Cat 120 motor grader adding value to our business," said Amit Singh, Director, Apco Infratech, one of the longstanding customers of Caterpillar in India.
"At Excon 2019, we are launching the Next Gen Cat 120 motor grader to expand our presence in India and serve our customers to help them make more profits. Our decision to launch new products to our existing segments demonstrates our commitment to contribute to the India growth story," said Gurman Reen, Global Construction & Infrastructure Division Sales & Marketing Director, Caterpillar.