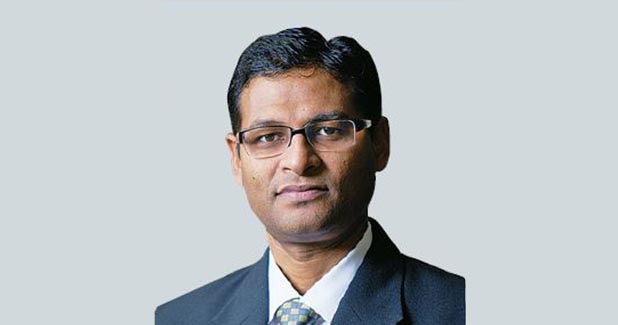 CASE Construction Equipment, a brand of CNH Industrial NV, is a leader in compactors and backhoe loaders and the first company to have sold over 13,000 units of vibratory tandem compactors. Present in India since 1989, the company sells and supports a full line of construction equipment including backhoe loaders, compactors, skid-steer loaders, graders and crawler dozers.
Puneet Vidyarthi, Brand Leader, Case New Holland Construction Equipment India,
shares more...
Market outlook: The market is currently facing a bit of a slump for the past few months. Amid the slow economic growth, infrastructure and construction activity have also plummeted to lower levels. Continued slowdown in project awards, payment delays to contractors and the overall uncertainty in the economy have led to a sharp decline in expenditure on roads in FY2020. But the silver lining remains in the hands of the government and it has come up with certain plans that could make the market bounce back to its positive streak.
Demand drivers for the company's offerings: Spurred by the allotment of infrastructure, highways and road building and port construction as well as expansion activities in the ongoing fiscal, the construction equipment market has experienced a strong revival. Although the market is currently facing a bit of a slump, the Government is helping to strike an equilibrium by building up more opportunities in the infrastructure sector. Big-ticket projects like Sagarmala, Bharatmala, Pradhan Mantri Gram Sadak Yojana and the India-Myanmar-Thailand Trilateral Highway have helped speed up the demand of CASE India' construction equipment range.
Business opportunities at Excon: CASE has been participating in Excon since the exhibition's inception, earlier as L&T Case Equipment, a 50:50 JV between Larsen & Toubro and CNH Global NV, and since 1989 as CASE Construction. Events like EXCON provide an ideal platform for networking, investment and exchange of ideas and information. Further, the feedback of attendees at such exhibitions helps companies understand the customers' requirement as well as their sentiment, which further helps in manufacturing machines as per evolving needs and requirements.
Key products at the expo: CASE will be showcasing its entire gamut of products and we expect these will draw the attention of visitors to our booth. The company is planning some exciting launches this year but these are under wraps as of now and will be unveiled at the expo.
Meeting buyer requirements: At CASE India, we take any sort of feedback diligently and work on it immediately. The company strongly believes in designing everything around customers, whether it is bringing innovation to our product range based on customer feedback, after-sales services or on-ground support. Gathering customer insights on defining and improving products are at the core of CASE's business. We are in regular touch with our customers for any specific preference and update the same in the machinery for efficient output.
Stall No: OD75