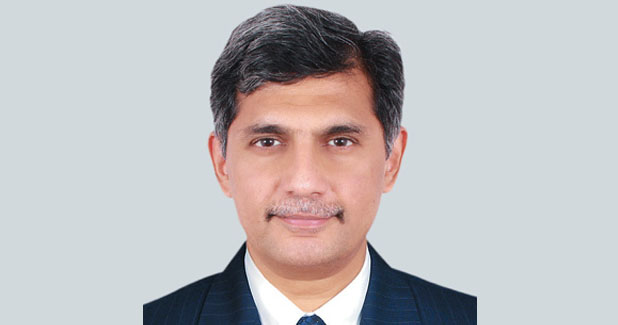 Started manufacturing custom-built hose assemblies in 1976 in Mumbai, UNIFLEX established a 100,000 sq ft modern factory in Bengaluru in 1986 and became self-sufficient in designing, manufacturing and testing a wide range of hose and tube products that meet and exceed international standards.
Venkatesh S Aiyer, Director, Universal Flexibles,
shares more...
Market outlook: The construction equipment industry was expected to grow to over 120,000 units by 2021. Considering the head winds that the industry is currently facing, this milestone may get extended by another couple of years. Nevertheless, the India story is still strong and we anticipate robust demand for our products in the years to come.
Demand drivers for the company's offerings: The hose assemblies, tube assemblies and fittings that we manufacture find application in more or less all segments of construction equipment including excavators, loaders, dumpers, road construction equipment as well as mining equipment.
Business opportunities at Excon: Uniflex has been a regular exhibitor in Excon since the last six editions.
Many successful small business owners are continuously looking to expand their customer base and grow their businesses. Business growth can be a difficult and long-term process, though. One of the foundational elements of growing a business is having access to a steady stream of sales leads which we can generate through Excon.
Key products at the expo: UNIFLEX today has two manufacturing plants, one (Hose Products Division) dedicated to flexible hose assemblies, end fittings, adapters and CNC machined components while the other plant (Tube Products Division) manufactures rigid tube assembly fabrications, fuel injection pipes, small and medium fabrications etc. Our focus will be to highlight the entire range of our products as mentioned above.
Meeting buyer requirement: Buyer requirements can aid both buyers and sellers in the ordering process. They allow the seller to specifically ask for any information they may need to do the job well. Likewise, they allow the buyer to communicate any needs as clearly as possible so that every order specification is met. However, buyer requirements vary from seller to seller, gig to gig, and category to category. Thus, it makes it difficult to recommend a standard template for setting up buyer requirements. We are always open to supply customers their customised products based on their needs.
Stall No: Hall 1, Stall L202