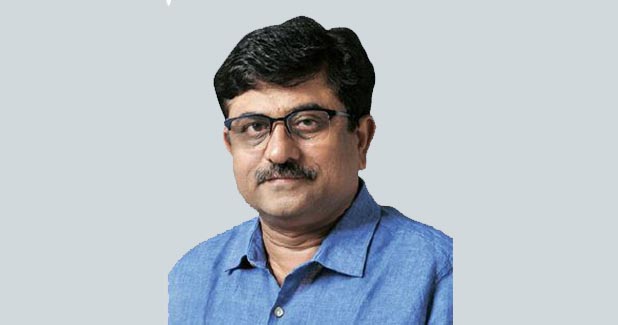 Columbia Machine Engineering, a wholly-owned subsidiary of Columbia Machine Inc, USA, specialises in the manufacture and supply of concrete product solutions to a variety of industries in India and several countries throughout Asia and Africa.
Ramesh Babbar, President & Director, Columbia Machine Engineering (I),
shares more...
Market outlook: The shift towards automation, restriction on over-utilisation of natural resources and relevance of green technology for a sustainable future have all led to the increased demand of our machines and technology.
Business opportunities at Excon: Columbia has participated in all the editions of the show. The expo is well-marketed and has been able to attract a significant number of visitors from the relevant industry segments.
Our aim will be to meet all those prospects who are keen to enter this business and brief them about our latest offerings to meet their requirements and provide complete solutions.
Key products at the expo: Columbia has close to 300 automatic concrete block plants working in India. Most of these work with semi-automatic working systems for the handling of pallets with green and cured products. Indian customers are slowly and steadily moving towards automation. We have developed automatic handling systems for our small pallet machines too. These will be available for sale to our existing customers and prospects. We are displaying automatic handling systems at our booth this year.
Meeting buyer requirements: While keeping up with the ever-changing demands of our customers, we have made several design changes on our flagship product SPM20 and launched the new and fully automatic concrete block machine SPM30 last year.
The model SPM30 machine has been provided with a unique Rack Loader/Unloader Model UL30 made in India with technology from Columbia Machine, USA. UL30 provides complete automatic loading and unloading of production pallets into the racks. Further, cured products are automatically cubed on wooden pallets using the Plate Style Cuber PSC 200, again made in India with technology provided by Columbia Machine USA. This increased pallet and product-handing efficiency improves productivity and reduces product-handling damages drastically. We have made numerous design changes on our flagship model SPM20 to make it more price-effective and suited to the ever-changing demands of the market. Now, we can make products as short as 25 mm and as tall as 175 mm. Another enhancement is the special mould design with core puller arrangement.
Stall No: A63