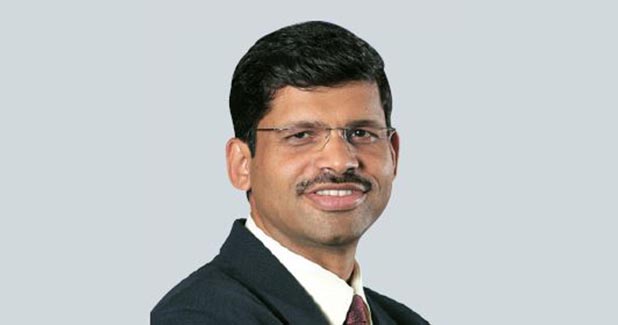 Volvo CE strongly focuses on productivity and lowering cost of operations or cost per tonne for customers. A big contributor is fuel efficiency. Talk to any Volvo CE customer and he will report significant fuel savings compared to any other machine, asserts
Dimitrov Krishnan, Vice-President & Head, Volvo CE India,
as he shares more....
Market outlook: The equipment market has been on a major upswing since 2015. We peaked in terms of both sales and demand in 2018. This year, however, we experienced a slowdown but now we see signs of revival. The year 2020 certainly looks promising given the government's recent policy pronouncements, corporate tax breaks and renewed thrust on massive infrastructure development. We expect the industry to log compounded annual growth of 8-10 per cent over the next five years.Volvo CE India is poised to grow, at par with industry, if not better.
Business opportunities at Excon: We will showcase our future technologies in the A1 Pavilion, withour equipment displayed in the outdoor pavilion.We look forward to closely interacting with both customers and prospects so they can get a closer look and attain a better understanding of our products.
As always, we look forward to forging a more meaningful and mutually beneficial relationship with our customers.
Key products at the expo:Volvo CE will showcase a range of construction and mining equipment that serves the key industrial segments of road construction, mining and general construction. Machines on display will include the EC950EL, DD100 and P5320B. We will also showcase our future technologies in electromobility and automation in the A1-5 (Hall 4)pavilion.
Meeting buyer requirements: We now observe that customers have a far greater understanding of lifecycle costs of a machine and this is increasingly influencing their buying decision. It is essential to note that the purchase price is only part of what constitutes a machine's overall lifetime cost. A whole range of other factors, such as operating costs, productivity levels, anticipated maintenance, depreciation, resale value and machine reliability, also need to be considered. Today, we find that equipment owners and contractors in India have developed sophisticated models for calculating "cost per tonne" or "cost per km" for equipment.
Stall No: OD 24 | AI-5, Hall 4