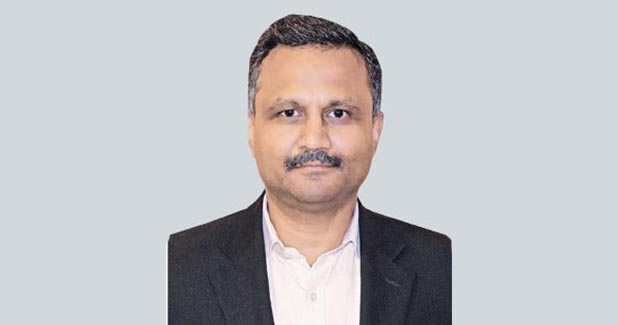 As a pioneer in excavator technology in India, L&T Construction & Mining Machinery has been at the forefront by consolidating its leadership position in the construction and mining equipment industry. Over the years, L&T has nurtured business partnerships with global leaders like Komatsu (Japan) and Scania (Sweden) to offer products that conform to international standards of quality and safety.
VivekHajela, General Manager & Head-Construction Equipment Business, Larsen & Toubro,
shares more...
Market outlook:
The construction equipment industry has faced headwinds and weathered challenges in the current financial year, leading to muted demand lower than the previous year. But with the situation vastly improving in the second half of the financial year, we expect a better offtake for construction equipment driven by the measures taken by the government to reboot the economy.
Demand drivers for the company's offerings:
We foresee good demand for the construction equipment in the near future even as the government continues its impetus to build world-class infrastructure. It has given high priority to large infra projects under various sectors: railways, roads and highways, ports and airports, and irrigation. With easing liquidity and credit growth, we are confident that construction equipment demand will bounce back soon.
Business opportunities at Excon: L&T has been participating in all editions of Excon. The exposition provides an excellent platform to showcase best offerings to customers in terms of technology and products. Our principals, Komatsu and Scania, have been working closely with us to meet customer expectations and have launched new products. We look forward to healthy business transactions with our customers at the expo.
Key products at the expo: We shall have a large outdoor display at Excon 2019 to showcase the Komatsu, Scania and LTCEL range of products. Komatsu will display the widest range of hydraulic excavators from 7 tonne to 45 tonne along with the D85 crawler dozer and GD535 motor grader. We shall be launching some new products. Scania's next truck generation G440 will be unveiled to the larger audience. LTCEL products for the road construction segment such as vibratory compactors, wheel loaders and pavers will be showcased to customers. Further, we will have indoor stalls to showcase our L&T hydraulic components, L&T crushing solutions, breakers and demolition tools from Sandvik and pile-driving attachments from Movax.
Meeting buyer requirements: We have customers in multiple user segments patronising our brands for several years. Our products are in the premium segment and we provide a comprehensive solution in terms of managing assets and enhancing efficiency through maintenance contracts. So the customers prefer our brands for credibility, reliability and durability. We offer products for specific applications, thus being a versatile solution provider to customers. Our special attachments such as rock breakers, boom breakers, crusher buckets, quick couplers and pile-driving attachments are beneficial to them.
Stall No: OD 19 & 20