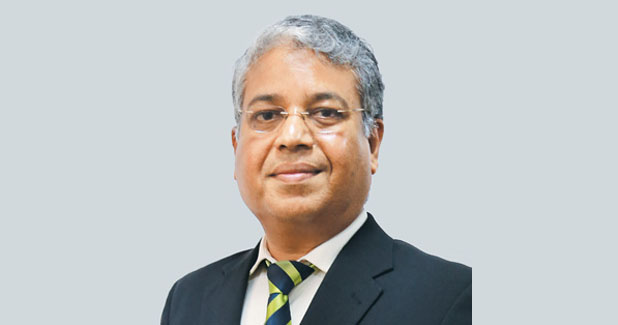 A pioneer in manufacturing equipment for concrete preparation, placement, transportation and recycling, Schwing Stetter has manufacturing units in 12 countries including Germany, Austria, USA, Brazil, Russia, Ostrava, UK, and India. It also has sales and service centres in France, Netherlands, Austria and Sweden as well as representations in more than 150 countries worldwide. VG Sakthikumar, Managing Director, Schwing Stetter India, shares more on the market and plans at Excon.
Market outlook:
The slowdown has created a stock pileup for construction machinery manufacturers. For the real production activity to pick up, we have to wait till all these stocks clear. However, for that to happen and the market to revive, we have to see actual sale of machines to pick up in good volumes which we hope to happen from October- December. A combination of factors such as increase in NPAs and liabilities along with shrinking funds of NBFCs has adversely impacted sales in automotive and construction equipment sector. Contactor payments and delayed allotment of new projects have also contributed to slowdown, which we hope, will get sorted one by one.
Demand drivers for the company's offerings: Roads, bridges, ports, ready-mix concrete (RMC), power, real estate, and earthmoving are the key infrastructure segments that are driving the demand for our offerings.
Business opportunities at Excon: Schwing Stetter India has been an exhibitor at Excon since 2000. We expect Excon to be a platform of revival for the construction equipment industry. Every edition, there is increased participation from component manufacturers and overseas exhibitors apart from domestic equipment manufacturers. This gives tremendous opportunity for the industry to find new vendors and buyers. This is the reason that Excon as an exhibition is growing in every edition.
Key products at the expo: We will be displaying most of our equipment with smart technologies. We realised that we need to spend more time with the customers on the technology itself. We have booked for the very first time, a 12 sq m indoor stall, A120 in Hall 4 to demonstrate our capabilities in digitisation and automation.
We will be displaying 22 new products at Excon 2019 along with existing product innovations of Schwing Stetter India, XCMG, GOMACO USA and Rubble Master HMH totalling around 46 products.
Meeting buyer requirement: Schwing Stetter has always been innovating on new products that are identified from our customer's project sites. We are focused on this aspect of the business. We work rigorously on customer satisfaction which gives us a preference by the customers.
Stall No: OD 21 & 37