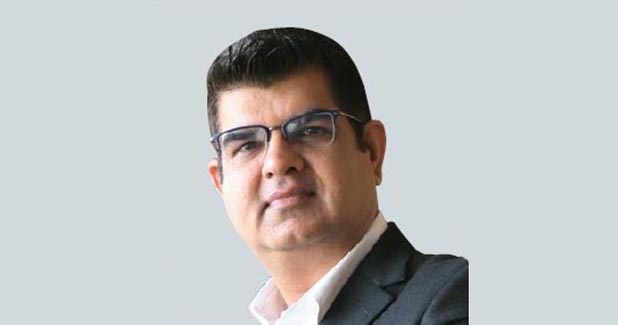 Mahindra & Mahindra's foray into the construction equipment industry comes on the back of seven decades of experience in making tough, rugged and durable utility vehicles and tractors. Manufactured at its facility at Chakan in Pune, the Mahindra EarthMasterTM embodies the company's promise of providing world-class construction equipment and services, backed by its extensive dealer network.
Manish Arora, Business Head-Construction Equipment Division, Mahindra & Mahindra,
shares more....
Market outlook: The market is not doing so well currently, though it has picked up a bit after Diwali. However, we do not expect this slowdown for construction equipment. There are several infrastructure projects already underway in roads, smart cities, airports and several megaprojects. Additionally, the intention of the government to almost double investment in infrastructure in this Budget is sure to boost the market soon.
Demand drivers for the company's offerings: Our RoadMaster category is seeing more demand from the rural sector, highway expansion and urban projects. Whereas the EarthMaster has a more varied demand ranging from building construction, rural development projects and civil services to mining and crushers and unorganised industries.
Business opportunities at Excon: We have been exhibiting at Excon for the past five times. We are expecting a good number of visitors as we will unveil some new variants for both EarthMaster and RoadMaster.
We expect to generate some quality leads for both our products as they are designed for a developing India.
Key products at the expo: This year, as mentioned, we are expanding further into the product ranges of the EarthMaster and the RoadMaster. We are committed to the development of India and are launching new models tailored to the needs of the Indian customer. For EarthMaster, we will showcase a value for money small backhoe loader and for the RoadMaster, a small motor grader is the highlight. A few other variants for both products will also be launched.
Meeting buyer requirements: We do extensive surveys and conduct thorough research of the requirements and ecosystem of our customers before designing any product. The success of the RoadMaster range proves that India is hungry for the right equipment and we believe that we have figured out what it wants. We offer standard customisation options on both EarthMaster and RoadMaster. We also cater to any special requirements of our customers, such as a cold start kit or advanced alarm system, which are not available as standard.
Stall No: OD 7