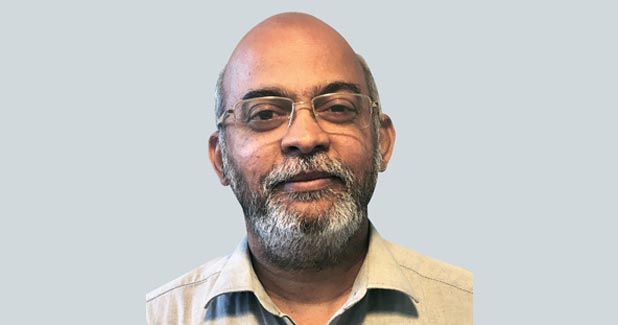 Atlas Copco is a world-leading provider of sustainable productivity solutions. Having started operations in 1960 with its registered office in Pune, Atlas Copco (India) now has 22 offices across India.
S Kumar, Business Line Manager, Portable Air Division, Atlas Copco (India), shares more....
Market outlook: The construction equipment industry is gaining new ground, particularly in the oil, gas, power, road and railways sectors. This should result in a long-term positive impact on both the Indian infrastructure and the construction market in the next year and beyond. In fact, it is a positive scenario for the infrastructure segment with extra investment lined up for all areas of core infrastructure, such as roads, metro rail, expressway, airports and expansion on existing highways.
Demand drivers for the company's offerings: At Atlas Copco, we have products to match this positive construction equipment industry environment. We offer a range of portable air compressors for quarrying applications, which is a segment of paramount importance looking at the amount of stone required for infrastructure projects.
Business opportunities at Excon: Atlas Copco has been participating in Excon since the 2011 edition. The market sentiment is upbeat with several projects in the pipeline. This year, the show will be successful in attracting increased footfalls and generating enquiries. We look forward to create a unique visitor experience at our outdoor stall with the launch of new products and live demos.
Key products at the expo: We will launch next-generation portable air compressors and highlight the new technology used to enhance the productivity of the product.
Also, we will demonstrate our handheld tools and digital service applications to showcase our focus on innovation. At Excon, we will focus on how we play a pivotal role in the irrigation segment to provide water for drinking needs as well as how we contribute to the mining segment in a big way, with our advanced compressors. Further, we will showcase our extended range of LED lighting tower technology with advanced features.
Meeting buyer requirements: We always strive that the customer experiences our solutions first-hand rather than just our products. We are equipped and skilled to handle customisation as and when required. Customers usually seek compressed air solutions from a manufacturer that can meet the demands of their application. At Atlas Copco, we can get compressors customised with a host of options and features that can flexibly cater to specific requirements such as skid versus portable options.
Stall No: OD 18