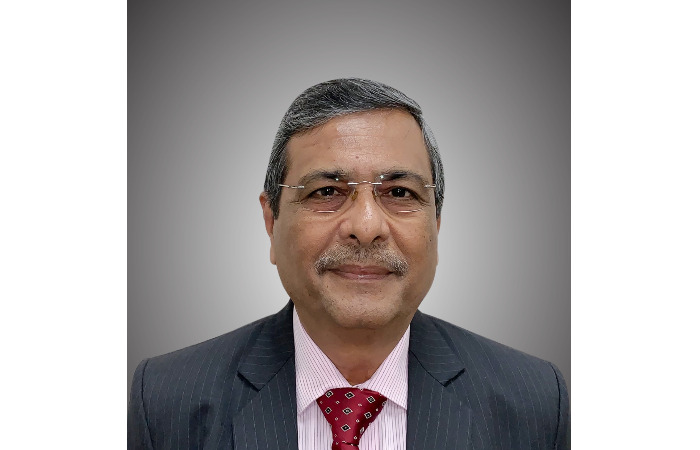 "The India's off-the road (OTR) tyre market stood at 9.1 million units in 2017 and is forecasted to reach 15 million units by 2023. The market is likely to grow at a CAGR of 9.05 per cent in volume terms. The growth is backed up by increased spending in the construction and mining sector as well as the agriculture sector. Tractors and earthmoving equipment are the major demand drivers of OTR tyres," says Prasanta Ganguly, Head – OTR Marketing (Domestic Sales), Balkrishna Industries (BKT).

What is the current market size of OTR tyres in India? What is your outlook on the OTR tyre market beyond 2022?
The OTR tyre demand in 2021 rose above pre-COVID-19 levels, despite supply chain and logistics issues, and we do not see any demand slowing down in the coming years. The market is likely to grow at a CAGR of 9.05 per cent in volume terms with sales forecast to reach 15 million units by end of 2023. The growth is backed up by increased spending in the construction and mining sector as well as the agriculture sector. Major demand driving vehicle categories are tractors and earthmoving equipment such as loaders, excavators, etc. The mining and construction segment contributes to more than half of OTR tyre sales in India. Agriculture is the biggest segment for OTR tyres owing to increased tractor penetration in India's rural region.

As India plans to invest $1.4 trillion on several infrastructure projects by 2025 including projects related to ports, railways, roads, etc., we are likely to see the demand for the OTR tyre market.

Tell us about the technological trends in your range of products in the construction and mining segments.
Being a global player in the off-highway tyre market, we are continuously focusing our efforts on upgrading our product range, doing so can help ensure better performance in various applications as well as improve comfort for equipment operators and minimise unplanned downtime.

Especially in the construction equipment market, we are the only Indian manufacturer that has rolled out a technologically advanced all-steel radial tyre range that offers improved fuel economy, longer life, and least downtime. BKT has the widest range of tyres in tipper mining, backhoe loader, wheel loader, motor-graders, and material handling sectors. The latest introduction of XL grip Ultra – in the tipper mining segment is one such, technologically-upgraded tyre that BKT offers to suit both the mining and construction sector.

The company recently launched the Earthmax SR 47-51 and 57-inch tyres and will be shortly launching 63-inch tyres for the Indian market.

To service the giant OTR tyre market, (sizes 51-inch and above), we recently introduced the Mineforce range of giant OTR tyres, catering to heavier dumper and loader tyre requirements.

How do you experience the demand trend for OTR tyres in the construction and mining segments?
The construction and mining sector have been driving the demand for the OTR tyre segment. The amalgamation of the rising population and new technologies has led to a huge demand for industrialisation and urbanisation in our nation. This in turn has increased the demand for OTR equipment and tyres. The large earthmoving machines are demanding better and more durable tyres. With the factors like privatisation of coal and rising demand for a better standard of living, there is a rise in the mining, construction, and infrastructural sectors. We are witnessing the demand for OTR tyres proliferating owing to these developments. We also believe that this sector will continue to flourish and drive growth and development in the tyre industry.

How do you compare the demand from OEM and aftermarket segments?
BKT is one of the world's leading manufacturers of off-highway tyres. We have one of the widest product range with more than 3,200 SKUs. It is due to India's government policies, push for infrastructural development, ample human and technological resources, and mass-scale domestic markets, that OEMs shifted their production base here. We have a strong OEM presence in the global markets, which is a testament to the quality of our products and our unparalleled services. As of Q1FY23, OEM drove over 27.8 per cent of our channel sales as compared to 25.6 per cent of Q1FY22. We are currently working on expanding our reach geographically and increasing our footprint within the OEMs.

How do you plan to increase the company's market share in India?
We are an agile company that is focused on providing the highest quality products in the most sustainable manner. We have a strong focus on our R&D capabilities and believe that it is essential to constantly improve our capabilities and technology. The industry continues to witness a shift in demand toward radial tyres because of their technology and durability. Our research has allowed us to reach multiple breakthroughs in this segment. We plan to continue investing in our technology and strengthening our distribution channels across India in order to expand our footprint. We also are a part of the 'Aatmanirbhar Bharat' and plan to cement our position within the industry through our state-of-the-art technology and quality product portfolio.