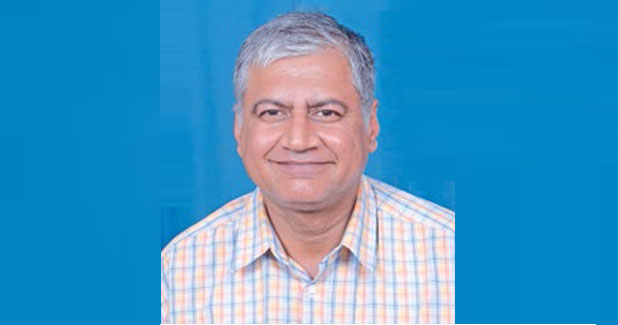 Attachments like hydraulic breakers offer cost-effective alternative to drilling and blasting.
Monish Kakkar, Partner, DOZCO Technique LLP,
explains more on the applications.
What is the importance of using attachments in an equipment? What are the advantages?
Excavators with hydraulic breakers are used in urban construction projects, road construction, metro projects, etc. In crowded areas, this is one of the most cost-effective ways of excavation as it avoids drilling and blasting which is dangerous, expensive and has many other problems. Considering these aspects, using attachments with a primary equipment is really important.
What are the various attachments you offer in construction equipment?
We offer attachments such as hydraulic breakers, quick couplers, hydraulic compactors, grapples, crusher bucket, screening bucket etc, which are available depending on application. However, hydraulic breakers remain the most widely
used attachment.
Do you offer customised and standard attachments? What are the application areas? Which are the major ongoing projects where your products are in use?
We at DOZCO offer both customised and standard versions of attachments to our customers. Our breakers are being used in big numbers in national highway projects, metro construction, PMGSY and rural road jobs, digging jobs in urban areas using backhoe loaders and also in big mining job sites which use excavators of 50 tonne and above.
What are the basic and allied systems required to make equipment capable of using multiple attachments?
Excavators typically come with bucket application. It is very easy to weld or bolt hydraulic line onto the excavators and thus using breaker is fairly quick process.
What are the major factors that influence the synergy between the equipment and attachment while in operation?
Proper oil pressure is a pre-requisite for seamless transfer of energy from excavator to rock breaker. Also, the condition of moil point/tool attached in front of breaker, which comes in contact with rock has to be well greased so that heat dissipation takes place effectively.
How do you look at the demand for attachments in equipment? What are the opportunities and challenges?
The demand for hydraulic breakers is growing over the years and the solid growth rate will continue because of the way the infrastructure, construction and mining jobs are picking up. We are a growing economy and the government is focusing a lot on the overall growth of the country, in which infrastructure development plays a key role. Major challenge of course will be the increasing need for skilled operators. Skilled and properly trained operators for operating these equipment is a must to get maximum bang for the buck.
On commercial side, many times standalone breakers do not get finance from banks and NBFCs.
This is another challenge we as manufacturers face as any equipment costing above Rs 500,000 goes through funding route.