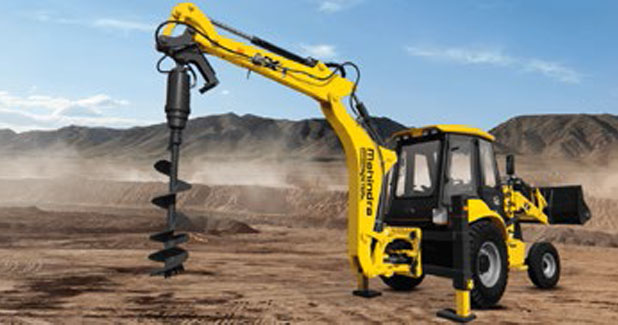 Growing redevelopment projects and new construction projects are going to drive demand for attachments in future.
Attachments can help a machine to perform diverse range of secondary functions. Some attachment manufacturers also offer customised or purpose-built attachments. This offers equipment do multipurpose jobs at project sites.
The OEMs are in tune with the changing needs of the evolving consumer and have come up with various options to add versatility to their machines. "The most effective one of these being the attachments which serve the dual purpose of being add on accessories for the main machines. A whole new market has evolved from the understanding that with the simple use of interchangeable attachments, their machines can be re purposed for various tasks at 1/10th the price of the whole machine," says
Manish Arora, Business Head, Construction Equipment, Mahindra & Mahindra.

Demand drivers
Equipment attachments are used for special applications in construction, mining, demolition and material handling. According to
P Royston, Business Line Manager - Hydraulic Attachment Tools, Epiroc Mining India,
construction and de-construction activities (means infrastructure development), road projects, tunnels, mining projects, and development of ports are some of the growth drivers
of attachments.
Advantages
According to Arora, attachments have lower expenses on storage, maintenance, operation, insurance and logistics as compared to the whole machine. However, the attachments generate the same amount of money that an addition machine would at a much lower cost of investment. A single attachment can open up additional job opportunities. Additionally, they help reduce the idle time of the machine due to restrictions of the machines capabilities. Attachments help change single machine into a many in one machine at a very small price.
Use the right attachment
The user should have a clear understanding on the attachment he is going to use. Says Arora, "The attachments if brought haphazardly will just prove to be additional burden instead of being tools to reduce one's burden. Its best to understand how the attachment and your machine interact and what kind of additional jobs can come your way. One should consider the costs involved in buying a new attachment, how much value it can bring to your business, what kind of new job opportunities it can open and its long term impact on the bottom line of your account statement."
Types of attachments
Depending on the applications and jobs, there are various attachments are being used with primary equipment such as excavators, backhoe loaders, skid steer loaders, etc. The popular attachments include breakers, cutters, crushers, pulverisers, compactors, grapples, quick couplers, etc.
Market outlook
While the demand for hydraulic breakers is growing over the years, other attachments used for demolition and crushing are picking up momentum. With a lot of re-development projects are happening, the requirement for demolition attachments will be in demand in the coming days while the digging and crushing attachments will always find increased applications in the light of the growing construction activities.