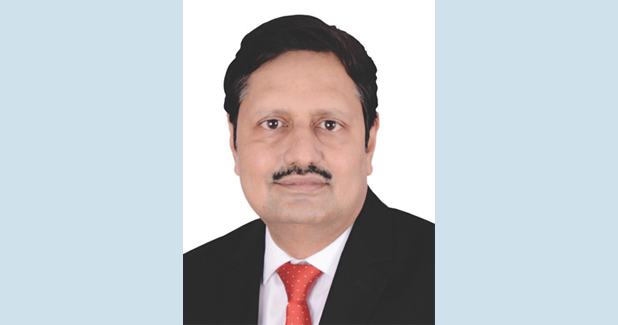 CCTY's research and development team is continually developing enhanced products and new materials for construction vehicles.
Sanjay Tomar, General Manager, CCTY Bearing India,
elaborates on the company's products and solutions for the industry.
What are your latest product ranges in CE bearings?
CCTY's research and development team is continually developing enhanced products and new materials for construction vehicles. For example, our planetary gear bearings launched recently have been widely accepted by the construction equipment market for their low noise, low vibration and compact design. We have also expanded our bushing line with application-specific bushes for shock absorbers, torque converters, dual mass flywheels and windshield wipers.
What are the new innovations in your range of bearings?
Innovation is at the centre of bearing engineering. The Square Ball Universal JointTM is a patented design that brings the number of components in a conventional u-joint from nearly 100 down to just seven - and a square ball. It has a boot seal that encompasses all moving components for continuous lubrication and lifetime maintenance-free servicing. These features aid in a low starting torque and reduction in tolerance stack-up, while providing a smoother and more consistent rotation. Used in intermittent applications such as steering, the Square Ball has a larger load zone that eliminates raceway fretting. The product is currently on test in an off-road application and nearing production for a walk-behind construction vehicle.
What is the latest trend in bearings for construction equipment applications?
The current trend in construction equipment as well as other industrial applications is to move towards"bearing assemblies" (the housing and bearing delivered as a single unit) rather than sourcing individual component. Bearing assemblies allow the end-user to reduce overall costs, consolidate suppliers and streamline inhouse production. For example, CCTY produces a number of bearing assemblies that include tie rods and rod end linkages for suspension systems in construction equipment.
What are your product and market expansion plans?
Product wise, the Square Ball Universal Joint is introducing us to many new opportunities. When engineers see the design they understand the concept and how the level of engineering that simplified the design can be utilised in other applications. As far as the construction market is concerned, we continue to focus on applications in articulation joints, bucket joints, hydraulic cylinders, track drive and swing drive gearboxes with our flagship product portfolio comprising of spherical plain bearing, bushings, rod ends and tie rods. We are getting very encouraging response from all leading construction equipment OEMs in India and have been closely working with their engineering team for design solutions.