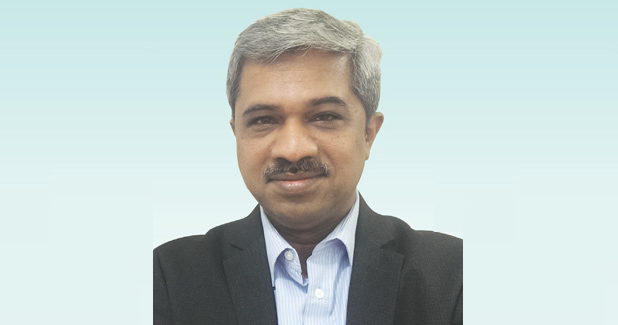 NTN has been a leader in bearings for the construction equipment (CE) segment.
Ramnath Shenoy, Executive Director, NTN Bearings India,
elaborates more on the products and solutions from the company.
How is the market for industrial bearings progressing?
The market is growing each year. The outlook for FY2019 to FY2020 is very good. Last year, the demand was outstripping supply, leading to shortage in many series. We expect the situation to continue in the coming year also. NTN has been a leader in the construction equipment (CE) segment. We cater to all the major OEMs in India and also around the world. Our product range has been continuously upgraded in response to demands from the CE industry and this trend will continue in the future.
What are the emerging technology trends in bearings for CE?
The operating conditions are very severe with high impact load and severe dust or water ingress. Pre-mature failure could lead to safety issues. NTN ULTAGE series are designed to work under these severe conditions. This is achieved by the superior design and sealing properties of ULTAGE series, the high grade bearing steel from Japan which we use for the same along with special heat treatment process.
What are your latest product ranges in CE bearings?
NTN's ULTAGE Series has been very successful in the construction industry. Customers are happy with their performance under harsh operating conditions. We have expanded our ULTAGE range of products which are used in CE application. We now offer ULTAGE features in ball, taper and cylindrical series too.
What are the new innovations in your range of bearings?
In recent years, with the progress of technology, the environments and conditions in which bearings are used have become harsher and more diverse. Bearing manufacturers have geared up to meet the demand from customers. In the last few years, NTN has expanded the ULTAGE range to cover other products. For the future, NTN's philosophy is "Bearing Super Technology". NTN will enable its products to excel in the parameters of speed, operating temperature and durability.
What are the opportunities for bearings in CE market? Do you anticipate any challenges?
India is a growing economy and the demand for bearings from all markets has been growing. The challenge is the supply chain - timely delivery at competitive pricing is the key. The CE industry uses quality bearings and hence we are in a good position to meet their demands.
What are your product and market expansion plans?
Products are launched in India as and when Japan is releasing them. We are now expanding our footprint in Japan in terms of sales and production locations. We grew by over 40 per cent in FY2018 and we hope to grow more in the next two years.
How do you look at the future of bearings for CE applications in India?
The market is growing each year. The outlook for next two years is very good. With a stable government in place, we expect construction projects to take off, leading to more demand for CE products.