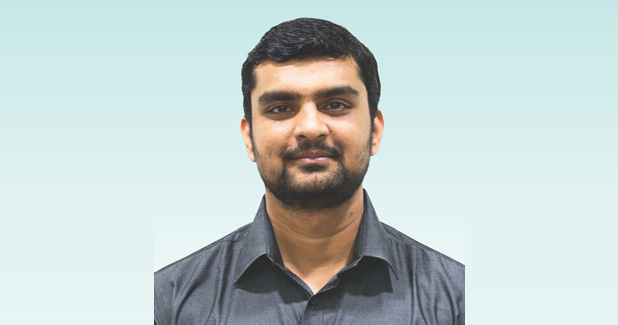 Kavitsu has the manufacturing capability of producing slew bearings of up to 3,200 mm and the company is planning to increase the capacity to 5,000 mm.
Kaustubh V Phadtare, Managing Director, Kavitsu Transmissions,
shares more on the company's products and solutions for its construction equipment (CE) customers.
How do you look at the latest market trend of industrial bearings for CE applications?
The market for industrial bearings is progressing exponentially. Every year, the growth is upwards, with demands increasing every passing day. The market is focusing more towards three-row roller bearings as they provide more load carrying capacity as compared to ball bearings. Kavitsu has the manufacturing capability of producing slew bearings of up to 3,200 mm.
What are the emerging technology trends in bearings for CE?
Manufacturers are now more inclined towards using a complete set of driving mechanisms, which includes a slew bearing, a planetary gearbox with pinion and a housing. This helps them in reducing the required space and makes the design more compact and efficient. This particular trend has been growing in the truck-mounted cranes.
What are your latest product ranges in CE bearings?
Kavitsu manufactures three-row roller bearings, wire race ball bearings as well as slew drives which is a complete set of either a worm shaft driving the slew bearing or a pinion coupled with a planetary gear, which drives the slew bearing. A dedicated research team is always trying to find new ways to maximise efficiency and extend the product life which is the primary requirement of the customer.
What are the new innovations in your range of bearings?
Kavitsu has started manufacturing the wire race bearings which are critical in defence projects worldwide. Only after proper trials, these have been introduced in the market. Apart from this, Kavitsu is also trying to implement various hardening techniques for the slew bearing raceways such as laser hardening, which will reduce the process time and costs. This is the latest technology and very few manufacturers have access to this.
What are the opportunities for bearings in CE market? Do you anticipate any challenges?
With the second term of Modi government, we are expecting exponential progress in Make in India schemes. New road projects are coming up, which will drive the demand for construction equipment and in turn the bearing requirement. The only challenge we face is the low quality, low priced Chinese origin bearings. Some customers go for low pricing without thinking about the quality and face major breakdowns without any support within months of installing these bearings. We are trying our best to educate our customers on the consequences of using such bearings in the long run.
What are your product and market expansion plans?
Kavitsu is planning to increase the capacity to 5,000 mm and invest more in the research of wire race bearings as that is the future of slew bearings. Also, we will be investing in the latest raceway hardening technologies.
How do you look at the future of bearings for CE applications in India?
The future surely looks bright for CE bearings as we hope the government will bring in new projects and initiate more Make in India schemes which will help the domestic manufacturers in a big way.