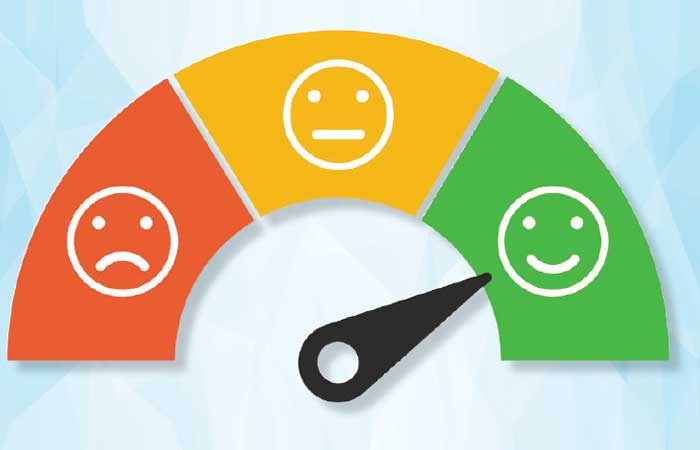 The growth of the Indian construction equipment industry has been on an upswing. This has been greatly propelled by the Government's focus on infrastructure development. India is thus at the threshold of becoming one of the foremost developing countries in which infrastructure is growing at a fast pace, with almost 27 km of highways being developed on a daily basis across the country. Given this great opportunity, deploying smart and sustainable construction equipment will increase demand for such machinery apart from assuring resources for the future. Many companies are nowadays seeking LEED certification for their offices and implementing recycling programmes, both in-house and at construction sites.
Environmental sustainability and the energy-intensive construction industry don't often go hand-in-hand. The construction industry is a massive consumer of raw materials and natural resources, and it generates an estimated 39 per cent of the world's carbon emissions. However, there is some good news. The sector is gradually becoming more sustainable despite many conflicting goals and complex challenges. With global warming emerging as the new buzzword and climate change problems causing growing concern among people worldwide, many industries are bolstering their efforts to become environmentally conscious; the construction equipment industry [too] isn't far behind in this journey. The construction equipment Industry is hence bracing itself to adopt and reap the full benefits of sustainable technologies to boost its competitive advantage and improve its bottom line.
Also, the pace at which construction automation is advancing is staggering. We can already find drones hovering above building sites and three-dimensional printed buildings being assembled. One of the best parts about the advancements of robotics in this industry is that it is becoming easier and more enjoyable to use. The way humans interact with robots is key to implementing a successful solution on any site. Robots and the technology behind them are becoming a valuable extension of construction teams by tackling some of the toughest challenges faced by the industry.
The demands placed on construction equipment have evolved dramatically over the years. With the new updates and functions being added all the time and requirements for operational efficiency and quality higher than ever, these equipment need an automation system that is both powerful and scalable.
Customer service is on the decline—not specifically in the construction industry, but across the board. There is a belief that customer-centric construction costs too much and, in a hard-bid environment, it is less important than efficiency or safety. Customer-focused activities differ from marketing, in that the focus is on driving more intimate relations through project delivery and the interactions of the team with the customer.
So, what is the industry's C-SAT score? Construction equipment players provide the answers.
Customer-centric construction
The construction industry is going through a transforming phase. Unlike the previous years, a lot has changed in terms of consumer behavior. It has become imperative for organisations now to explore even further unconventional ways to impact both cognitive and peripheral routes of customer decision-making for driving their buying behaviors. The customers need to be touched on the economical fronts for the driving route of cognitive persuasive behavior, and also the emotional and self-esteem is equally imperative to be harnessed to drive their peripheral route of persuasion.
Says Arvind K Garg, Executive Vice President and Head, L&T Construction & Mining Machinery, "At L&T, customer centricity has been at the core of all activities and decisions. With our credo 'In Service lies Success', we have continuously provided superior value delivery to customers both in terms of the latest technology and superior performance products aided by unmatched after-sales support. We have been evolving our customer service delivery to be ahead of the curve and have now embraced technology in a big way."
Some of L&T's recent initiatives include L&T's pro-active after-sales support programme, which seamlessly integrates smart machines with customer requirements and an effective team to provide unmatched after-sales support and exceptional experience to construction equipment customers. The company also offers a unique machine care programme Suraksha-10000 / MCP-4, which is an industry-leading initiative from L&T and Komatsu. Under this programme, Komatsu's PC210/PC210LC-10M0, PC300 / PC350LC-8M0 machines come with an extended power train warranty for a period of four years/10,000 hours and bundled with a host of value-added services such as scheduled services, energy-saving training and guidance, PM clinics, undercarriage inspection, and machine health reports. This programme is aimed at assuring customers true peace of mind. Manish Mathur, CEO – Cranes, Action Construction Equipment, thinks that value for money would define the word "cost-effective" for them. He added, "We have always ensured to provide our customers with value for money products so that they can increase their productivity and profits by using ACE machines. All of our products are designed in-house keeping Indian operational and market conditions in mind. The very USP of our product comes from the fact that with the appropriate design we can control the costs to cater to benefit our customers."
Like ACE & L&T, Tata Hitachi Construction Machinery [too] puts emphasis on customers. Said Anand Hariharan, Head – Product Development, Tata Hitachi Construction Machinery, "We have laid special emphasis on customer-friendly products and solutions that are easy to adapt to and help in enhancing usability and serviceability. We ensure greater proximity to customers through over 250 touchpoints covered by our 47 domestic and four international dealers. We also continue to invest in aftersales support through our dealers in terms of diagnostic vehicles, mobile workshops, and increasing numbers of outlets, so that we are within reach of the customer in the shortest time possible."
Tata Hitachi Construction Machinery has continued to enhance its presence in digital communications channels, where they are seeing great traction in terms of audience participation as well as engagement. Also, the company has conducted several product launches on social media channels, which have proven to be valuable as well as cost-effective. The company's digital connect platform, e-Dost, which provides a seamless digital experience, has augmented capability to engage with customers. This platform enables customers to transact with them on sales as well as aftersales requirements virtually.
"Beginning with understanding the requirement, conceptualising the product, prototyping, testing, and industrialising, a customer-centric approach remains the cornerstone that defines these processes. These customer-centric processes have helped us to work closely with large OEMs who are leaders in their field and develop tailor-made solutions for their varied requirements. Over the years this has resulted in the development of a range of products, that are unmatched in the industry, helping us serve a diverse set of markets," discusses Kennady V Kaippally, Country Manager, Bonfiglioli India.
AJAX has a wide network of dealers for product sales and after-sales support across the country as well as in markets outside India. Currently, 35+ dealers in India with 100+ touchpoints are available to cater sales and services for the customer. AJAX is also serving the international market through 16+ international distributors and has its presence in Asia-Pacific, the Middle East, and North Africa (MENA) regions.
"The full-fledged team of skilled engineers of AJAX is trained to handle both preventive and general maintenance of the machine. AJAX with its wide network of dealer service centres across the country offers maintenance, repair, and overhaul (MRO) equipment to ensure the best value for money to customers. AJAX customer care can be reached 24X7 for any queries and requests, thereby enabling round-the-clock support. AJAX offers excellent serviceability options to ensure maximum uptime of the machines thereby enhancing customer satisfaction to a greater level," said Debasis Bhattacharya, Head Sales and Marketing, AJAX Engineering.
Sustainability at the forefront
Sustainable design will be critical as construction equipment companies seek to reduce their energy consumption. The industry recognises the need to address these urgent and often competing issues, especially within their supply chains.
Said Hafeez Khan, Managing Director, Manitou South Asia, "The construction industry is getting more efficient day by day with new technology. With efficiency needs, users are demanding features like compactness, environment-friendly, etc. Manitou, with its 60+ years of experience, is constantly investing in new products with new technologies and features that are fully aligned to the customer's demand and their various applications."
He added, "Our Indian products are now equipped with BSIV engines, which are more fuel-efficient. Manitou has also launched its 100 per cent electric range. The oxygen line includes a new aerial platform and a pair of telehandler models. We have launched our first electric all-terrain aerial platform with a working height of up to 20 m, which works at par with current diesel-powered platforms. Equipped with 48V battery, it can achieve up to one working day on a full charge in adverse weather conditions. The ATJ 200e Oxygen is the group's first electric all-terrain aerial platform. With a working height of up to 20 m for a maximum capacity of 230 kg, the model provides the same performance as a diesel-powered version."
"As our environment is increasingly being threatened by the amount of pollution, Doosan Bobcat India turns its complete focus towards green initiatives by adapting to newer technologies and making eco-friendly equipment for a pollution-free environment. Bobcat B900 CEV Stage IV backhoe loader powered by H4 series electronic engine from Ashok Leyland is amongst the most reliable and proven engines working in the construction equipment segment. The engine produces more horsepower which emits a far lesser amount of smoke and offers great fuel efficiency. Usage of such fuel-efficient equipment is not only beneficial for the eco-system but for customers in reducing the overall maintenance cost. In addition, it helps in extending runtime, ensuring greater productivity and lesser time in refueling, and acquiring fuel, thereby, reducing total operating costs," avers Hyunsoo Kim, MD and CEO, Doosan Bobcat India.
Saurabh Kulkarni, Mobile Automation Expert, B&R Industrial Automation, avers, "Green initiatives are beneficial for our ecosystem, and they are also helping equipment manufacturers as they can decrease the overall cost of equipment maintenance. Realising this trend, equipment manufacturers are now developing equipment that consumes less energy and provides fuel efficiency. We already have energy and condition monitoring solutions in our portfolio to understand the need to save the environment."
With integrated safety technology and its economic and easy-to-implement condition and energy monitoring solutions, B&R is setting trends that bring sustained benefits for our equipment manufacturers. Our modular controls and I/O system are equipped with condition monitoring functions, which help detect problems like increased vibration levels or jammed components in their early stages and correct them before they result in unplanned downtime. This results in significantly superior equipment with less maintenance requirement and sustaining extended service intervals, saving a lot of resources.
In line with the green initiatives, Sany India has launched new truck cranes and motor graders adhering to the Bharat CEV Stage IV norms in the Indian market. Dheeraj Panda, Chief Operating Officer (Sales, Marketing and Customer Support), Sany Heavy Industry India, said "In addition, our new machines are equipped with the multimode power output function, which consumes less power. We are also exploring/launching blended fuels like biodiesel-compliant engines. As electrification in heavy machines is gaining momentum, we are considering this electric solution under green initiatives."
He added, "With the increasing climate change problem, our customers and construction equipment industries have become more environmentally conscious.
The equipment manufacturers are now focussing on developing machines that would emit a lesser amount of smoke and give better fuel efficiency."
On green initiatives by the company, VG Sakthikumar, Managing Director, Schwing Stetter India, said "Whatever machines we make, our conception is the lowest. We are planning to move to electric with certain products that are dealing with exhaust fumes. Probably, the first will be construction machinery. Talking about the load capacity of these available machines in tunneling projects, the maximum a machine can do is 30 km. The machines go inside, deliver concrete and come out. Secondly, the fumes inside the tunnel can be really harmful to the people and very low-temperature causes problem to start the diesel engines. So, we are targeting to solve multiple problems through electric vehicles."
Caring for the environment and playing an active, responsible role in society have always been important to Volvo CE. "The industry is moving towards cleaner engines and has moved from BSIII to BSIV engines. Almost 60 per cent of what we sell is going into next-generation emissions, which will help out pollution levels caused by the machines to much lower levels. This is a huge change in technology. Obviously, it costs more on the product side, but it is also a product that will consume lesser fuel as compared to the previous generation, and will give far better quality," added Dimitrov Krishnan, Managing Director, Volvo CE India.
Said Garg of L&T, "Komatsu's current engines are capable of using B20 biodiesel. We are exploring the possibilities of conducting trials at a few sites. However, supply chain, quality, and standardisation challenges related to bio-fuel needs to be addressed before we could scale it up. Similarly, road machinery manufactured by L&T is now upgraded to meet CEV-IV emission norms which were brought in by the Government of India effective October 1, 2021. L&T has developed strong capabilities to design and develop world-class products to meet the 'Make in India' initiative and fulfill the mission of 'Atmanirbhar Bharat'."
Manitou has also launched its 100 per cent electric range. The oxygen line includes a new aerial platform and a pair of telehandler models. "We have launched our first electric all terrain aerial platform with working height of up to 20 m, which works at par with current diesel powered platforms. Equipped with 48V battery, it can achieve up to one working day on a full charge in adverse weather conditions, avered Manitou South Asia's Managing Director.
Said Bhattacharya of AJAX, "Over the last three decades, the need for energy efficiency, higher productivity, easy mobility, and flexibility has been our focus to meet growing customer needs. We at AJAX working on CAT engine with biodiesel. we are offering our customers the latest technology products with BSIV engines. Our ARGO 4800 has an electronic drum control unit that ensures the change in engine RPM does not affect the drum rotation for the smooth operation of concrete mixing. This feature helps in homogeneous concrete mix and effective cleaning of the drum."
Automation: Need of the hour
Business owners can reduce costs and improve safety while the project team benefits from increased productivity by allowing robotics to take over high-risk tasks. Construction automation technology can also ensure projects are completed in a timely manner, as production is kept moving despite uncontrollable factors that might hinder completion time under other operating conditions.
Automation also enhances worker safety at construction sites. Worker safety has long been a concern in the construction industry, with the presence of environmental hazards and heavy construction equipment.
Krishnan pointed out three megatrends that will change the face of the automobile and construction equipment business. These include electromobility, connectivity, and automation. "Electromobility is yet to see traction in the automobile industry. Although in the western market, electromobility in the smaller equipment has already started. Volvo is one of the companies that has launched small excavators, loaders, etc., which are 100 per cent electric. However, this is yet to happen in India. Even in the European and American markets, electromobility is still in the early stages," said Krishnan.
He added, "Semi automation has started to get good traction in the western world, particularly in the machine control systems. So, even if you have workers with less skill, you can still achieve maximum results through this system. Full automation is happening only in specific sectors, and is not yet happening in full steam."
"While at the core our machines are hydrau-mechanical systems, digitalisation is used for enabling machine health and performance monitoring and reporting. Komatsu's next-gen Komtrax systems on their range of hydraulic Excavators have enabled the customers to look at the way the machine is operated, working load condition, machine utilisation including various modes and selection by the operator. This system also comes with a host of tools to guide the operator on optimum utilisation, machine health, and safety. L&T's range of road machinery is equipped with 'DigiEye' vehicle health monitoring system," said Garg of L&T.
Said Bhattacharya of AJAX, "Our endeavour is to provide the best concreting business solutions, which are driven by innovation in technology. We have embraced digital transformation to offer innovative products and services basis our engineering knowledge about the concreting segment. We have diversified the application of Artificial Intelligence, Machine Learning, and the Internet of Things in our operations to provide 360-degree solutions which are at par with the global standard."
The company's SLCM is equipped with the latest Telematics solutions – "AJAX Smart Fleet".
Said Kaipally of Bonfiglioli India, "Equipment monitoring and human-machine interface are becoming important for matching the ever-growing performance expectations of customers. We have many solutions where electronic and hydraulic features are integrated into mechanical transmissions systems to provide an online feedback mechanism to equipment operators. One such solution is the integration of the load cell with the gearbox. This quickly and precisely measures torque and enables torque monitoring in real-time. Connected via an external cable connection, the system provides an automatic engine shut­down to protect the drive or reduce the capacity of the frequency converter, while providing information to the PLC. In addition, the system also has an anti-seize function that prevents blockages. The evaluation of its data also facilitates predictive maintenance."
B&R offers innovative software solutions, mapp technology components, and mappView widgets that help create powerful, intuitive, web-enabled HMI screens. These widgets in mappView are built on HTML5 are conveniently dragged and dropped into place on the desired page to create interactive screens.
"The machines provide an enormous amount of important data; this can be process data or data related to equipment health. However, collecting data is not just enough. Showing it in a form that an operator can visualise and makes necessary decisions by looking at the charts and graphs derived from collected data will make the difference. B&R is aware of this need, and our product family of power panels and T- panels very well suffice to the need for a human-machine interface," added Kulkarni of B&R.
Leaders in their arena, ACE has always pro-actively fulfilled each one of its customers' needs, requirements, and indeed wishes. Technology is now at center-stage and its use will not only be providing economically viable solutions for the manufacturers, operators, and customers but also environmentally viable solutions in the future. "At ACE, we are already utilising some of the best technology available worldwide, and we constantly work to upgrade and adapt all possible technology to Indian working conditions," said Mathur of ACE.
Panda of Sany Heavy Industry India thinks that both the evolving new technologies like equipment monitoring and Human Machine Interface (HMI) will change between the man and machine interactions. "Looking into the technological advancements, we have already taken up a step with Sany's Telematics system, which helps monitor the key operational parameters and provide timely intimation to the users. In addition, Sany India also offers an EVI app that helps customers and OEMs monitor every machine's operation and act swiftly to any issues, thereby enhancing agility. While, to further redefine the customers' experience, we are also planning to introduce HIM trends."
Conclusion
It's the era of smart manufacturing. Innovative technologies like Artificial Intelligence, Cloud Monitoring and the Industrial Internet of Things (IIoT) are transforming processes and machinery to set new efficiency standards.
But can automation usher the transition towards a sustainable future for industries? Even as the construction equipment industry is adopting the changed environment post the Covid-19 pandemic, there are emerging opportunities for industrial operators to lead the way to a lower-carbon future. From introducing hybrid-electric equipment and fully electrifying operations to boosting efficiency through digitisation, advanced analytics, and Artificial Intelligence.
Innovation aimed at satisfying the demand for lower-carbon technologies and more sustainable products as well as rebuilding supply chains toward more circular practices has become crucial. Shifting to full electrification from fossil fuels is one of the major initiatives to meet financial and environmental goals. By leveraging digital technologies, industrial operators can optimise processes and increase energy efficiency to chart their own sustainability journey.