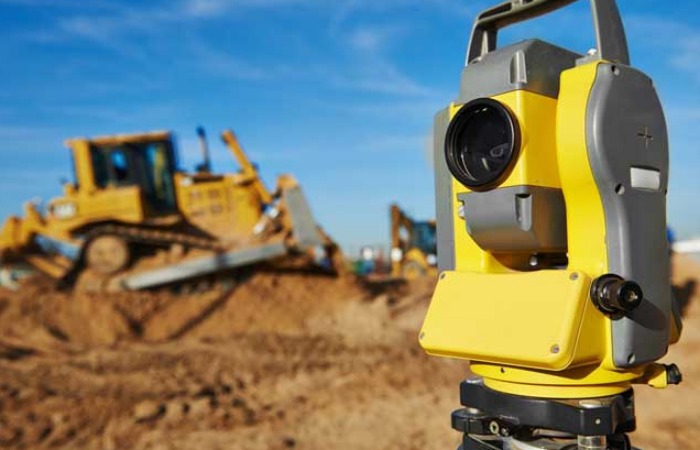 Construction sites today are an entirely different environment than they were just a decade ago. The industry is embracing technology like remote sensors and AI, paving the way for autonomous equipment.
The pace at which construction automation is advancing is staggering. We can already find drones hovering above building sites and three-dimensional printed buildings being assembled. One of the best parts about the advancements in robotics in this industry is that it is becoming easier and more enjoyable to use.
Manufacturing and assembling industrial equipment are tough jobs, so companies integrate automated equipment into strategic areas for welding, material handling, pick and place, and repetitive tasks. Typically, companies use a combination of robotic arms, sensors, conveyance, guided vehicles, artificial intelligence, and machine learning to improve quality, traceability, efficiency, and throughput.
Commercial equipment companies automate their assembly lines for manufacturing machines like trucks and skid steers or components such as fuel systems, motors, gearboxes, and pumps for other earthmoving vehicles. Using robotics and vision, companies create ergonomic and efficient assembly lines to protect employees from hazardous conditions while completing assembly quickly and improving quality.
Companies that invest in automation readily integrate robotics and vision into their welding, material handling, and assembly processes. Automation solutions build a high return on investment because they are made to scale, meet quality standards, and save on labour costs.
Business owners can reduce costs and improve safety while the project team benefits from increased productivity by allowing robotics to take over high-risk tasks. Construction automation technology can also ensure projects are completed in a timely manner, as production is kept moving despite uncontrollable factors that might hinder completion time under other operating conditions.
Amit Hatgine, Manager-System Business, Ifm electronic, "The world CE is also reshaping In India as well. With growing awareness, end-users are becoming smart and demanding world-class technology for better fuel efficiency, higher productivity and profitability. Further, the entry of global OEMs is also leading to upgradation of technology-driven product features such as remote access devices, automatic controls to manoeuvre machines, more efficient BS4 engines, and cabin air-conditioning. These features are gaining popularity among customers As a result, some recent product launches in excavators and backhoe loaders are featuring several additional functionalities, including service enablers such as the capability to send problem logs by SMS to the nearest service point and downloading historical data regarding engine status, hydraulic systems, fuel consumption and the expected life of critical components."
He added, "Customers are also realising that increased productivity and the reliability of construction equipment ultimately translates into higher profitability from fewer defect-related claims and the avoidance of death penalties. This is also one of the reasons that the end-users are demanding highly productive and technologically advanced machines."
Says Saurabh Kulkarni, Mobile Automation Expert, B&R Industrial Automation India, "Our portfolio includes complete automation solutions for the industry. Every aspect of the B&R automation system is designed for modular and concurrent engineering. With the X90 mobile CPU system, we offer automation solutions designed specifically for critical environmental conditions often present in commercial vehicles and outdoor applications. Recently we added three new option boards for its X90 product line."
Kulkarni feels that in developed countries like America and Japan, construction automation is already implemented in civil infrastructure and housing projects. He adds, "Advanced automation and control technologies are helping them in skeleton erection, assembling, interior finishing, concrete compaction, etc. However, India still has a long way to go in implementing automation, which is rapidly evolving. Research and development and technology awareness are critical areas where our country needs to invest in demonstrating some throttlehold in these areas."
Ifm has developed the ecomatmobile series controllers and components, especially for mobile applications. The most important part of mobile machines is the mobile controller that offers free programmability, configurability of the inputs and outputs, and a CAN interface with CANopen and SAE J1939 protocol.
Said Hatgine, says, "Customers are also realising that increased productivity and the reliability of construction equipment ultimately translates into higher profitability from fewer defect-related claims and the avoidance of death penalties. This is also one of the reasons that the end-users are demanding highly productive and technologically advanced machines."
Added Hatgine, "Camera systems for mobile applications reliably monitor operating and rear areas. Camera images and process values are displayed on the user-friendly dialogue units which also support high quality graphics. The product range is completed by mini controllers, decentralized I/O modules, sensors and components for diagnostics and service. All units have robust seals preventing the penetration of moisture. An IP69K system, including connectors and cables, ensures high ingress protection from the controller to the sensor."
"We are expanding our product portfolio with all new series of ecomat controllers powered with a state-of-the-art multi-core 32-bit processor with a clock frequency of 300 MHz, interface with the extended functionality of CAN, RS232, Ethernet, multi-functional inputs/outputs, SIL2 PLd, and E1 certifications. Ifm is presenting new series of ecomat Display, powerful modules for a mobile machine. It has LED displays 5", 7" and 12" with buttons or touch screen. The special optical bonding prevents penetration of moisture, offers optimum readability, and has software driven orientation (portrait/landscape)," added Hatgine.
In the area of fleet management, ifm offers mobileIoT, which enables direct connection from the control centre to the machine on site. With Ifm mobileIoT suite software solutions, you can keep an eye on machine fleet and operating status. It helps to react to maintenance requirements in good time. This system is also suitable for fleet leasing companies and for OEMs who want to add value to their customer offer by proving high-precision maintenance and after-sales services.
"Our machine is equipped with InSite, our in-house suite of telematics solutions. InSite provides information on aspects like location data, asset utilisation, geo-fencing, operations monitoring, health alerts, and fuel level monitoring. This enables equipment owners to have better control over their operations and thereby realise a better return on investment. We are gradually seeing an increasing level of interest among customers as they are realising the benefits that accrue due to these technologies. Customers are increasingly accepting them, as they ensure a better handle over customers' operations, driven by the data in terms of the condition of operations, fuel levels, maintenance notifications and daily SMS reports, among others", says Rahul Shorey, National Head – Construction, Tata Hitachi Construction Machinery.
"Our range has been built on a global platform, equipped with world-class renowned components, which makes product technological advancements. Apart from this, all our products are telematic-enabled, which provides freedom to customers to monitor machines from anywhere. With our telematics, the customers get higher security, optimum operational efficiency, easier and precise fleet monitoring, which increases machine productivity, reduced costs and improved fleet utilisation," says VG Sakthi Kumar, Managing Director, Schwing Stetter (India).
Manufacturing heavy equipment like large tractors and excavators can be dangerous. Companies work with vendors like JR Automation to create manufacturing designs to ensure automated technology operates efficiently and safely. Manufacturing automation solutions can produce a high variety of parts with low downtime and reduced error.
Construction robotics may not be perfect yet, but they're already showing significant promise. These machines could reduce costs, speed completion times, and improve safety, all amid an ongoing labour shortage. Before long, robots could be a common sight across all construction projects.