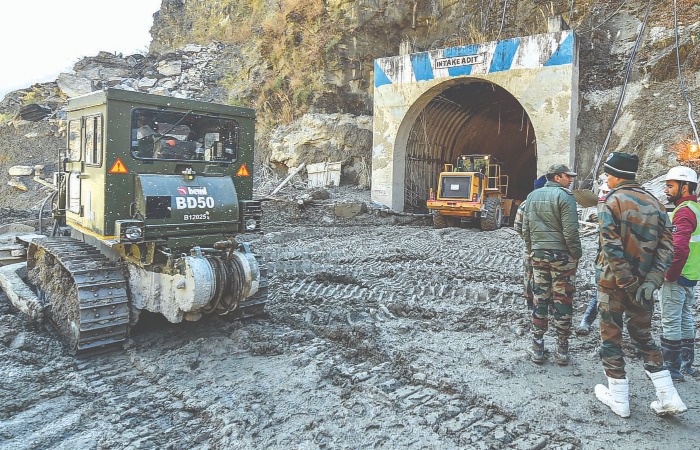 BEML's BD50 dozers are being extensively used by the local authorities in search, rescue and relief operations at the site of the recent glacier burst at the Tapovan Hydel Project tunnel in Uttarakhand, Chamoli district.
According to a company news release, these dozers were supplied to various regiment of the Indian Army and government agencies which are presently working at an ambient temperature of -20 to +55 degree and at an altitude of 3500 mtr above MSL. BEML dozers are also working in strategic locations such as Leh, Kargil, Tawang Ghati, Arunachal Pradesh, Karponang, Sikkim closer to the China border.
Designed and developed by BEML's in-house R&D team, BD50 dozers are fitted with 90 HP engine and power angling and tilting blade.
Written from a company news release.