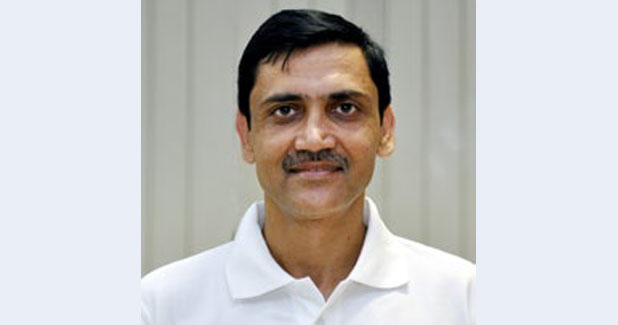 The rise of backhoe loaders due to its versatility, is imminent in a country where infrastructure and mining are constantly growing.
Sachin Nijhawan, Vice President and Business Head, Mahindra Construction Equipment,
writes more on the trend.
At present, the construction equipment (CE) sector is mainly dominated by heavy earthmoving equipment. Within this segment, it is the backhoe loaders (BHLs) which constitute more than 65 per cent of heavy earthmoving equipment sales. Its demand is expected to grow further as it is a highly versatile machine and can be employed for numerous applications including digging, demolitions, excavating, breaking asphalt, laying roads, transporting materials, levelling, loading and much more at the job site. They have the capacity to easily duplicate the work of bulldozers, front-end loaders and excavators and are useful in farming, construction, mining and infrastructure services. In fact, BHLs can be easily used in urban engineering as well as construction projects which hugely drives the growth of this equipment. BHLs generally come with various easily attachable attachments which further increases its utility at the jobsite.
Given their usability, backhoe loaders are high-selling equipment all over the world. Earlier, their demand was majorly seen in the developed nations but with the increase in the number of infrastructure projects and construction activities in the developing countries, demand for BHL is increasing there too.
With globalisation, India and China, the two fast growing nations have become the major activity centre. Villages and farmlands eventually give way to more industries and buildings, which in turn facilitate a whole lot of construction activities. This poses a good demand for BHLs. Basically, huge number of infrastructure projects like canals, dams, roads, power projects etc, to match up to the west that are being carried out by these two countries is setting the pace for BHLs' growth. It goes without saying that for all these activities, backhoe loaders are a key component.
Reasons for BHL's growth
There are many reasons driving the growth of BHLs in emerging economies. Investment in infrastructure by the government in emerging economies is the major underlying factor driving BHL sales. New infrastructure funding, reforms and procedures are also likely to stimulate the growth of the BHL segment in emerging economies. The undertaking of highway and rural road development programs in developing nations as well as agriculture and irrigation projects are also providing momentum to their growth. Land development, building construction and industrial development projects add to the growth of the BHL market, globally. Unlike other CE, demand for BHLs is supported by the fact that they are highly multi-purpose equipment and can perform variety of tasks with ease. The re-emergence of the rental sector is further expected to drive its growth. Shortage of manual labour in the developing nations is another significant factor, which is likely to contribute to the expansion of BHL market in the long term.
Last but not the least, as against manual labour and traditional methods, BHLs lead to improved quality, timeliness, better project financials and safety. Gradually, developing nations also realise this fact and are, hence, showing more interest in employing BHLs.
Demand trends
The Asia-Pacific market including developing countries like India accounts for much of the growth in the global heavy construction equipment sector as construction activities continue to increase in these regions. The Asia-Pacific construction equipment market including the backhoe segment is supposed to grow at a CAGR of 10.2 per cent between 2015 to 2020.
The Asia-Pacific region, with China at the forefront, is expected to be the key region for aggregate demand of BHLs due to its huge government-led investment in new transport and other vital infrastructure development.
The other developing countries constituting the BRICS group of countries are also showing a growth in demand for BHLs. If you were to rank them in order of the highest to the lowest demand, then China is the leader, followed by India in second place, then Brazil and Russia. The demand for backhoe is also set to rise in Malaysia and other Asian countries.
Backhoes demand in India
If we talk about India in particular, then it is by far considered to be the largest growing BHL market in the world, accounting for almost 50 per cent of all CE sales in unit terms. As per Off-Highway Research, there is an active population of 195,000 BHLs in India.
Growing at a rate of close to 37 per cent CAGR over the last few years, the pace of backhoe market is likely to continue in the coming years too. This segment is perhaps the only one in the CE sector in India that has reached the stage of maturity and scale where exports could be considered.
All the BHLs sold in India are manufactured in the country and JCB India is the clear market leader with a share of over 70 per cent, followed by other leading players like Mahindra Construction Equipment, CASE India, Caterpillar India and few more like ACE, Escorts, Terex Equipment etc.
In future, BHLs are expected to account for over 68.23 per cent of total sales of CE by 2018. Further, sales of BHLs in India is expected to increase from the 21,192 units sold in 2015 to 28,000 machines by 2020, marking an increase of over 32 per cent, according to Off-Highway Research.
Growth opportunity for CE manufacturers
Overall, the huge demand for heavy construction equipment from emerging economies due to infrastructural development and increased spending on construction activities is expected to accelerate the overall growth of the BHL market. BHL manufacturers in the developing countries can definitely take advantage of this trend.
Keeping this growth trend of BHLs in the developing markets, the next few years can be the right time for building construction equipment manufacturers to launch new products, not only in the domestic but international markets. They can adopt various strategies to take advantage of the projected growth in infrastructure construction in various countries and aim to export their building construction equipment to these markets. They can look at expansions, agreements, contracts, joint ventures and partnerships in the sector to garner a larger share in the market. Moreover, collaborating with other equipment companies could act as a key to success. Alliance across industry due to the entry of more diverse and technology-driven products into the marketplace can also help the building construction equipment manufacturers in the developing markets to gain a larger share, not only in the domestic but in global market also.
Hence, the growing demand for BHLs in developing market is ringing in good news for many. In future, this demand is only going to increase further.