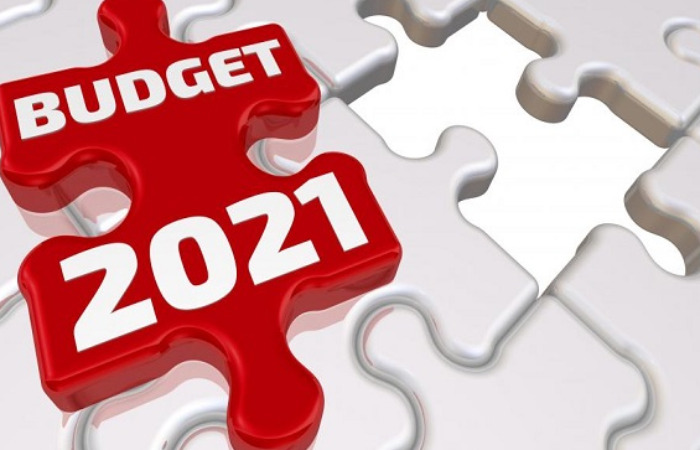 The Budget proposal to the Parliament comes amidst unprecedented circumstances of pandemic, lockdown, job losses, and plummeting economic growth of the country. Finance Minister Nirmala Sitharaman proposed to significantly enhance capital expenditure to Rs 5.54 lakh crore in the next fiscal, besides creating institutional structures and giving a big thrust to monetising assets to achieve the goals of the National Infrastructure Pipeline (NIP), which was launched in December 2019 with around 6,835 projects.

NIP has now been expanded to 7,400 projects and around 217 projects worth Rs 1.10 lakh crore under some key infrastructure ministries have been completed.

She also announced the launch of a "National Monetization Pipeline" of potential brownfield infrastructure assets, stating that monetizing operating public infrastructure assets is a very important financing option for new infrastructure construction.

Five operational roads with an estimated enterprise value of Rs 5,000 crore are being transferred to the NHAI infrastructure investment trust (InvIT). Similarly, transmission assets worth Rs 7,000 crore will be transferred to the PGCIL InvIT.

Other core infrastructure assets that will be rolled out under the asset monetization programme are -- NHAI operational toll roads; transmission assets of PGCIL; oil and gas pipelines of GAIL, IOCL and HPCL; AAI airports in tier II and III cities; other railway infrastructure assets; warehousing assets of CPSEs such as Central Warehousing Corporation and NAFED, among others.

To strengthen urban infrastructure, a new scheme will be launched at a cost of Rs 18,000 crores to support augmentation of public bus transport services. Major ports will be moving from managing their operational services on their own to a model where a private partner will manage it for them.

Besides, the government will set up a new development finance institution called the National Bank for Financing Infrastructure and Development. This will be set up on a capital base of Rs 20,000 crore and will have a lending target of Rs 5 lakh crore in three years.

Boost to railway infra
The Union Budget has lined up the highest-ever capital expenditure (capex) plan of Rs 2.15 lakh crore for the Indian Railways for the financial year 2021-22. Railways will monetise dedicated freight corridor assets for operations and maintenance, after commissioning.

This is 29 per cent up compared to the capex plan for 2020-21, which was Rs 161,042 crore. This is going to be spending on major infrastructure projects of the railways including the construction of new lines, doubling, tripling and electrification, overhauling of the existing signalling and telecommunication system, station redevelopment and introduction of modernised rolling stock.