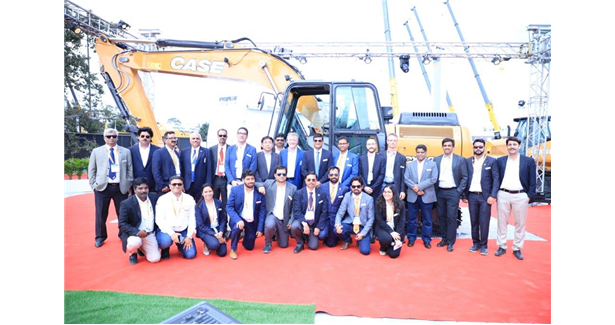 CASE Construction Equipment has unveiled the long-awaited crawler excavator CX220C to its product portfolio at the Excon 2019. This excavator will now be manufactured at the brand?s plant in Pithampur and available in the Indian market from April 2020 onwards.
The CASE CX220C is specially designed for tough applications, according to the company. The machine is equipped with an FPT Industrial engine to ensure high productivity with low fuel consumption and is highly suitable for stone quarry, road works, general construction and earthwork. With the launch of this new product, the brand has become a full liner in India, further strengthening its leading position in the country?s construction industry.
Commenting on the occasion, Raunak Varma, Country Manager, CNH Industrial India said, ?CASE India embarks on a new journey with the launch of a locally-manufactured excavator. India is one of the biggest construction equipment markets and one of the fastest growing economies in the world. It is a key part of our growth strategy.
The Indian portfolio is now at par with our global portfolio and we are glad to extend the same global services in India. Today with the launch of our new product; we have upped the ante in our offerings to the Indian market. We are expanding every year in terms of portfolio, manufacturing capabilities and our customer touch-points so as to keep the momentum going.?
Speaking at the launch, Puneet Vidyarthi, Brand Leader, CASE India said, ?At CASE India, we have always endeavoured to provide innovative machines and the new CX220C excavator is another step in this direction. With our range of compactors, graders, backhoe loaders and dozers, we already have a strong position in the construction segment and the new excavator will help in consolidating CASE India?s position in the crawler excavator segment.?
The CX220C excavator has an operating weight of 22 tonne and is equipped with an FPT 6-cylinder fuel-efficient electronically controlled engine. It develops a gross power of 117 kW (157 hp) and peak torque of 622 Nm at 1,800 rpm. The new generation FPT engine is developed by CASE?s sister brand FPT Industrial. Additionally, the excavator comes with five energy saving controls and ECO.