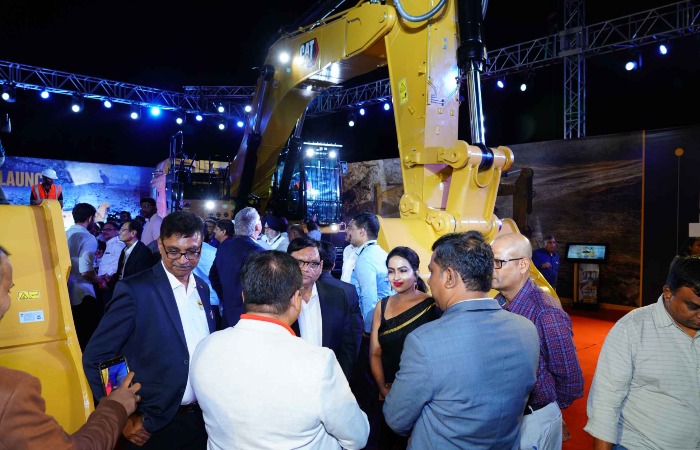 Caterpillar Inc, the world's leading manufacturer of construction and mining equipment, off-highway diesel and natural gas engines, industrial gas turbines and diesel-electric locomotives and long-standing Cat® dealer, Gmmco, organised a one-day customer meeting at GMR Arena in Hyderabad, on 8 May 2023, to showcase the latest range of next-gen cat large hydraulic excavators. The event aided customers in understanding the cutting-edge technological innovations of the machines and helped them select the right tool for the right job.
The recently launched Cat 350 excavator along with the 374 and 395 excavators were displayed at the event. These products are equipped with the best-in-class technology which can help increase productivity, provide better cost efficiency, enhance safety, and offer more customisable features compared to their predecessors to meet the multi-functional requirements of the customers.
"With customer-centricity as the focal point of this event, we desire to demonstrate our unwavering commitment to providing best-in-class, 360-degree solutions to our customers", said Mukul Dixit, India Director of Sales and Marketing in Caterpillar's Global Construction and Infrastructure Division. He added, "Our next-gen excavators on display are designed to maximise productivity and help increase efficiency in their business operations."
Customers could also check out the latest Caterpillar technologies at the event. These offerings are built to accommodate a wide range of job requirements, raising the bar on performance and fuel efficiency in helping customers hit their bold production and cost targets. With low ownership and operating costs and easy-to-use Caterpillar technology, these excavators help customers get tonnes of work done on grade and on time.