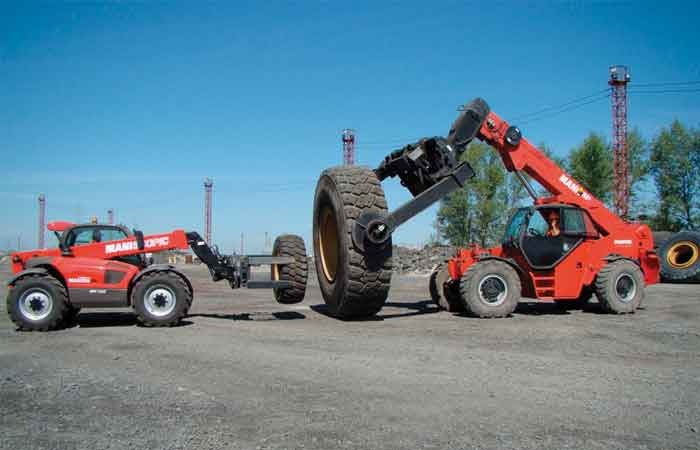 In recent years, mining companies have adopted a growing range of digital solutions. Many have mechanised their operations, moved from the physical to the digital realm by adding equipment sensors. Despite this progress, in many ways these steps are only a beginning. The true power of digital transformation lies in a structured road map that extends changes from an individual asset level to the entire organisation, to create a platform for innovation and collaboration—ultimately ensuring that digital transformation goes beyond replacing workers and instead augments the workforce and collaborates with it.
According to the report by Allied Market Research, the global mining equipment market was estimated at $137.57 billion in 2021 and is expected to hit $165.82 billion by 2027, registering a CAGR of 5.7 per cent from 2021 to 2027.
As in past years, many mining projects across the country faced delays caused by government decision making, court cases, and environmental, regulatory, and land acquisition issues. The COVID-19 pandemic has slowed mining operations, and the industry has faced supply chain issues and import challenges.
India allows 100 percent foreign direct investment (FDI) for the exploration and mining of non-core minerals, as well as in oil exploration, captive mining of coal and lignite, and coal processing. To meet energy demand, India plans to upgrade the equipment and technology used in many of its mines, particularly in the coal sector. In 2020, the Indian government passed an ordinance allowing the commercial mining of coal and removing all restrictions on end-uses of mined coal. The ordinance also removed barriers of required experience for companies to participate in coal block auctions.
Increase in use of coal and rise in construction activities concerning railway tracks and roads through hilly areas across the developing economies such as India are propelling the growth of the global mining equipment market. On the other hand, high cost associated with mining equipment and strict government regulations on import of mining equipment curtail down the growth to some extent. Moreover, growing adoption of digital mining technology by miners across the world is projected to pave the way for new opportunities in the industry.
Partha Mookherjee, JGM and Head – Mining Machinery, Larsen & Toubro, thinks that the mining sector in India is doing well for all the major minerals, namely, coal, limestone, iron ore, etc. "This is on account of increased spend on infrastructure, which is creating a demand for all the basic minerals. India is blessed with a rich reserve of basic minerals like coal, limestone, iron ore etc. Hence, the increased demand for minerals is primarily met through domestic production. Thus, increase in demand for minerals has led to an increase in demand for mining equipment as well."
Said Tony Van Herbruggen, General Manager, Atlas Copco Power Technique, Atlas Copco India, "The mining sector is a segment of paramount importance in India, looking at the amount of aggregates, which is required for infrastructure and construction projects. All the infrastructure and construction projects start with excavations where portable compressors are required and then the entire work chain starts. Portable air compressors play a pivotal role in infrastructure, construction and mining applications."
He added, "The new policies on mineral mining is further fuelling the mining sector growth. Our portable air compressors play a pivotal role in mining applications. The mining application specifically, is a segment of paramount importance, looking at the amount of minerals, which are required for infrastructure and construction projects."
Sandeep Mathur, Brand Leader, New Holland CASE Construction Equipment, said, "The power and cement industries are supporting the growth of the mining sector. India being a huge market, it holds an advantage of reduced manufacturing cost, which gives space for other expenditures in the industry. As per reports, the Ministry of Mines has handed over 152 mineral block reports to different state governments until November 2021."
"Opportunities are booming with a few setbacks in the sector and the mining equipment industry is hopeful for a rise in demand due to new mining activities and government support in the infrastructure sector. However, there is a definite scope of improvement in the overall sector," added Mathur.
"The overall mining sector in India is having positive outlook and we see all the core sector of mining like coal, iron ore, cement, zinc, copper and aluminum are adding more production capacity every year. This growth trajectory is also supported by increase in demand, policy support and innovation. Financial results of major metal mining companies endorse the overall performance of this sector visibly," said Shrikant Jog, Managing Director, Epiroc.
Added Jog, "For our kind of portfolio, we have an overall robust market share in this competitive market. Construction segment (mainly railways/roads), huge investment on infrastructure development with impetus from government is on boom. Metal mining like zinc and iron ore and coal forms the basic core of mining segment for our business. We have major presence in coal, iron ore, cement, zinc and copper."
Cutting-edge tech Said Animesh Manna, National Sales Manager – Mining, Manitou South Asia, "Manitou always remains the world reference in handling and access equipment. In mining, we provide a wide range of attachments to handle: Tyre handler (2t to 16t capacity) with full safety and quick replacement of off road tyres, and fallback arrestor; access platform (1,200 kg capacity) with control from the basket facilities; cylinders handlers (up to 10t capacity) for quick and safe maintenance of boom and bucket cylinders of hydraulic shovels. Other than this, we also provide many other important handling solutions like wheel motors, belt reels, sweeper collectors, drum handlers, etc."
He added, "All these attachments can be handled with a remote for precise and safe positioning of the load. We also manufacture customised solutions as per the requirement from the industry. More than 400 attachments can be used with a single telehandler."
Hemant Mathur, AVP – Sales and Marketing, Tata Hitachi, said, "Tata Hitachi offers a range of equipment for open cast mines, mainly excavators, dumpers and wheel loaders. Here, for machines made in India, the bucket size for an entry level excavator in mining sector is seen at 3.1 CuM, and this goes up to the largest excavator with a 6.5 Cum bucket. We also manufacture 35-tonne dumpers and wheel loaders of capacities up to 3 tonne. All of these are being manufactured in our plants in India. Being a subsidiary and JV company of Hitachi Construction Machinery (HCM) Japan, we also have access to sell products manufactured by HCM, which includes excavators of up to 45 CuM bucket capacity, and wheel loaders and dumpers of higher sizes."
He added, "Together for India-made and imported machines for mining, our portfolio ranges from excavators of 45T capacity to 800T capacity. For instance, our excavators ranging from 200-tonne class excavators with 11-12CuM bucket, to 800-tonne class with 45 CuM buckets – are all machines that will have to be imported to meet the demand of Indian customers. These are also offered with an option of electric drive, which leads to significant fuel savings for customers, apart from being environment friendly. There is a robust demand of around 200-250 units of high-capacity excavators, dumpers, and wheel loaders for minerals like coal, iron ore, limestone, bauxite, and manganese, to name a few."
Sany India has emerged as a game changer in the construction and mining industry with their vast array of technologically superior products. One such product is SKT90S. Considered to be a mining monster in the true sense, SKT90S comes with a payload capacity of 60 tonnes and body volume of 33 cubic metres. The core advantages of efficiency, comfort, intelligence along with a superior payload capacity of 61t makes the SKT90S one of the most powerful, durable, reliable and efficient truck for our mining industry.
The SKT90S is a dump truck with a 60 t payload, with a number of improvements over more basic models of this design including a hydro-pneumatic suspension to replace the traditional leaf spring structure, vastly improving the machine life and operator comfort of the machine as well as upping availability.
The front oil and gas suspension, buffer, vibration reduction is significantly improved in this machine thereby greatly reducing the impact force of the frame, cab and other heavy parts. It helps reduce the occurrence of various faults and extend the life of the vehicle. This can also thoroughly solve the fracture problem of front plate spring.
The fully-hydraulic vehicle steering is equipped to resolve the problem of heavy mechanical steering caused by heavy trucks in the industry. The full hydraulic steering makes operating the truck easier and safer. Tens of thousands of these tipper style trucks are operating in India but operators are now looking for greater reliability. It is also equipped with emergency steering to address the problem of steering failure after engine flameout or steering pump failure.
With a 50 per cent higher loading capacity in comparison to the other conventional mining trucks available, the SKT90S has emerged as the star product of Sany India.
With continued focus to power the future with innovative technology, Atlas Copco sets new benchmarks in the portable air compressor segment, with the launch of forward thinking compressors and extended light tower range. Said van Herbruggen, "Our portable air compressor portfolio ranges from 160 cfm to 1250 cfm, 7 bar to 35 bar covering diverse applications. Below are some models that demonstrate how we lead innovations, and change the market dynamics in the mining sector."
He added, "Our electric range of portable air compressors offers higher KW from 45kw to 160 kW. We are undisputed in the above 90KW category. We offer breakthrough technology, which impacts overall productivity and efficiency."
All Atlas Copco compressors are designed to reduce carbon footprint with energy efficient advanced screw elements, the best in the market, which delivers high flow at committed pressure with fuel efficiency.
"All our compressors are service friendly with one side service and modern operating controls such as FleetLink technology from Atlas Copco is a tool, which enables customers to monitor and control their machine fleet efficiently and conveniently. Other digitalisation tools such as Power Connect LIVE, which is a remote augmented reality-powered video assistance service, allows our technical support team to solve machine problems remotely. Mobile apps such as PowerHub for Atlas Copco field service engineers, dealers, and PowerCare for Atlas Copco customers ensure communication and connectivity," added the General Manager of Atlas Copco.
B&R's modular X90 control and I/O system offer the perfect hardware platform. The system's heart is the X90 controller with a powerful ARM processor and up to 48 multifunction I/O channels. The modular controller can be equipped with optional I/Os, interfaces, or circuit boards – such as the one for condition monitoring. B&R's mapp components are quick to configure and communicate with each other automatically – reducing the amount of actual programming to a minimum. This results in a very high-performance system that monitors machine health and informs operators in time to act.
CASE has various products for mining applications that are equipped with smart features and offer efficiency and maximum productivity. The products offered are the new Series C GR 865C Motor Grader, 2050M Crawler Dozer and CX220C Excavator.
Said Mathur, "Series C 865C Motor Grader, fitted with the best-in-class fuel efficient electronically controlled FPT Engine with variable Horsepower at 2.200 rpm - 193HP /205 HP / 220 HP is ideal for mining applications. FPT engine helps Grader deliver maximum performance with minimum fuel consumption in rough terrain around mines. 865C is fitted with a moldboard in the form of an involute curve. This reduces the load on the blade, and hence results in better productivity and excellent fuel efficiency. CASE graders are also equipped with a hydraulic system with load sensor (variable displacement, pressure and flow compensated) which allows operators to easily control the moldboard from the cabin thus offering high productivity as well as operator comfort. CASE Graders also have air conditioner for closed cab, fire extinguisher, windshield washer and lower windshield wiper, tandem lock device for better operator comfort and safety that is essential in tough applications like mining. Fitted with a medium ripper rear pull hook to provide support for lifting the machine offers best-in-class serviceability, and outstanding visibility, the 865C is both easy to maintain and extremely durable."
Said Jog, "The latest products are better and more productive equipment, which has features like Total Station Navigation in underground drilling equipment, remote assistance technology for providing services to remote locations. Latest products are being driven from philosophy of being the forefront of technology and sustainability. We have introduced many smart products for surface as well as underground mining in market, which consumes 30 to 50 per cent less of power as compared to earlier version. We are also harnessing a lot on introduction of automation and software products like Mobilaris, MineRP, ASI Mining, which brings safety and productivity at core."
He added, "Our all-automation products are encompassed under our 6th Sense offerings, which basically is the Epiroc way to optimise customers' value chain through automation, system integration and information management."
Said Jog, "6th Sense is our answer to our customers need for digitalisation to make their operations safer and more productive. Under this umbrella, we have gathered a suite of solutions and a holistic approach to make change happen. Implementing new technology can be challenging. That is why our 6th Sense approach is based on close OEM - customer collaboration and continuously addresses people and process changes."
Epiroc has set the industry standard for modern digitalised mines, widely used by industry leaders in all continents like state-of-the-art real-time 3D situational awareness for both control rooms as well as for all miners in mobile apps or allowing people/asset tracking and systems integration that opens the lid and enables transparency and empowerment for everyone just to name a few.
Arun Misra, CEO, Hindustan Zinc, says, "Hindustan Zinc has always been at the forefront of adopting innovative solutions and smart technologies for responsible mining. We recently adopted battery electric vehicles (BEVs) in underground mining. This is a first-of-its-kind initiative that has been taken up in India in the mining sector and we are proud to be the leaders in bringing sustainable solutions across operations. This technology will help us to drastically reduce carbon emissions, enabling the mine operations to become more environmentally friendly."
Misra said, "Digital twins (digitised geological, engineering, and asset data) is another emerging technology that enables the creation of digital models of the physical environment, constructed using geological, engineering, and asset information. This can be continuously updated with data from sensors and location-aware mobile devices enabling robust real-time data-driven decision making. Additionally, for data collection, inspection, stock control, condition, and safety monitoring, new improved un-manned drones are also being used. LHD, LPDTs, jumbo, exploration drills, and production drills are some of the major HEMMs deployed in underground mining applications."
Future outlook
The coal and iron ore mining is expected to be intensified as the government has promised 'power for all' in the next couple of years and the construction of infrastructure is expected to boom once again since the government is trying to achieve an economic growth of 8 to 9 per cent in the next decade. The trend is moving towards more and more automation. As mining becomes intense, the demand for mechaniSation and highly productive, safe, efficient and cost effective machinery will increase.