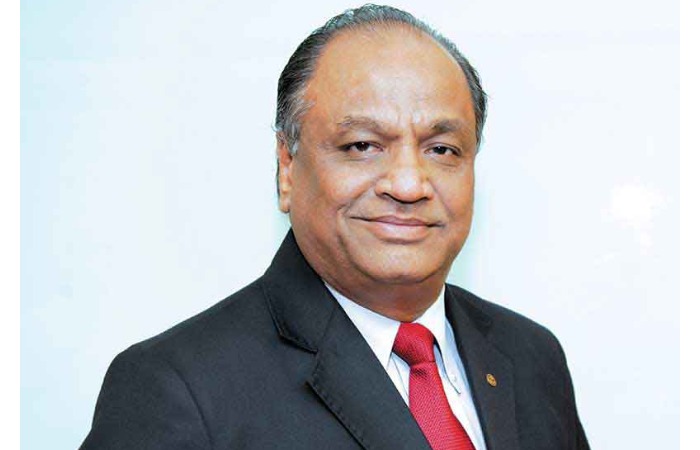 Arvind K Garg Executive Vice President and Head, L&T Construction & Mining Machinery.
Excon is returning after a gap of two years. What has been the past experience at the event?
Excon is a large, popular and established platform for the construction equipment industry in India where corporates, large infrastructure companies, contractors and their subcontractors, project construction professionals and retail customers meet original equipment producers and suppliers. The Indian construction equipment industry looks forward to each edition of Excon, to showcase technologies, launch new products and study ever-changing customer preferences. Excon also provides a convenient forum for our customers to interact with our team members, which helps build confidence in our products. L&T, along with its principals Komatsu and Scania, has participated in Excon since its first edition. Overthe years, as our product portfolio has expanded, so has our stall area. We have utilised Excon to launch new products. It has benefitted us with increased market share over the years. At Excon, L&T has also been at the forefront of the campaign to launch Made-in-India products for road construction in its run to fulfil the Atmanirbhar Bharat mission.
What are the key products on display during Excon? Explain in detail.
In line with our focus on offering sustainable technologies, L&T Construction & Mining Machinery and its principals, Komatsu and Scania, will showcase the latest technologies and digitalised solutions, including virtual and augmented reality backed simulators mimicking real-life work conditions.
Komatsu offers a wide range of hydraulic excavators and is the market leader in the premium segment. The entire portfolio of Komatsu's excavators available in India will be on display for our customers to experience. To complete the experience, Scania will display its mining tipper for customers to assess their suitability for different mining applications.
L&T will showcase its indigenous range of road machinery, vibratory compactors, wheel loaders, skid steer loaders and pneumatic tyred rollers so that customers can experience premium-quality machines built under the "Atmanirbhar Bharat" mission.
And for the first time, we will display a range of attachments for construction equipment, including crusher bucket, slope compactor, rock breaker, piling solution, rock splitter and cutter attachments.
Excon provides us with the opportunity to educate customers on the importance of genuine spares and lubes that increase equipment life and maintain machine productivity. So that customers can visualise genuine quality, we will present genuine spares and oils from Komatsu and L&T.
Reconditioned components like engines and pumps, available off the shelf, will be featured at the exhibition.
To offer customers respite in this tight lending environment, we will also present attractive purchase options and spot finance facilities for customers. New machines are also scheduled for launch at Excon, and we welcome you to join us at outdoor stalls No: 17 and 19.
How do you look at the market in India for your products?
Our engineering and manufacturing teams have successfully launched CEV-IV models well in time. These machines are working efficiently, and customers have accepted them well.
The 'truly efficient' Komatsu PC210-10M0 hydraulic excavator, launched recently, has also been received very well. It is currently setting new trends in performance. We have already sold over 2000 machines, with many achieving around 10,000 hours of smooth performance. We hope it will emerge as the undisputed leader in the 21-t segment very soon.
Komatsu's bulldozer model D85 is already an undisputed market leader in the 200 HP segment. At the same time, L&T's vibratory compactors are making deep inroads into the market. They are poised to corner a large chunk of the market very soon. We are upbeat about the sector's growth prospects and emerging opportunities supported by the Government's drive for infrastructure development and ambitious programmes like Gati Shakti and the ambitious National Pipeline Project.
What are the various challenges faced in the sector you are in?
CE demand slowed throughout 2019-20, which ended with lockdowns imposed due to the pandemic. Since then, the industry has been struggling with various challenges ranging from slow demand, muted rentals, increasing fuel prices, and rising equipment costs following increasing commodity prices.
Equipment utilisation levels also dropped to a new low following the second wave of the pandemic and then an extended monsoon, which impacted the pace of infrastructure activities.
ICRA, in a recent report, had indicated that the sector, which witnessed a YoY growth in machine sales during H1 FY2022 due to a low base, saw a YoY decline during Q3 FY2022.
Rentals remain under pressure, although inventories have reduced to almost half compared to pre-Covid levels. In addition, the lending environment has also been cautious and tighter for smaller customers, first-time buyers and hirers.
Nevertheless, with the massive initiatives in infrastructure investment undertaken by both centre and state governments, we expect around 10 to 12 per cent growth during FY2023, reflecting a positive sentiment in the industry.
Please share more information on the investment made in the Indian market in terms of the manufacturing facility, etc.
Our principal, Komatsu, through its subsidiary, Komatsu India (KIPL), has established a world-class manufacturing plant for hydraulic excavators in Oragadam, near Chennai. Equipped with state-of-theart systems such as automatic welding robots, it handles both assembly and processing of steel panels and rolls out hydraulic excavators ranging from 7 t to 45 t.
Scania has also invested in a production facility near Bengaluru. The plant produces heavy haulage off-road and on-road trucks and is its largest industrial footprint in Asia. KIPL has also invested in a parts distribution centre located in Nagpur, ensuring higher spare parts and machine uptime availability. L&T is the authorised exclusive distributor of Komatsu's products and provides after-sales support to the products with genuine parts in India. L&T works closely with Komatsu to deliver exceptional value to its customers through effective site support and remote management of assets.
L&T Construction Equipment, a wholly-owned subsidiary of Larsen & Toubro and located in the industrial suburb of Doddaballapura, in outer Bengaluru, is engaged in the manufacture of a diverse range of road construction equipment such as vibratory compactors, pneumatic tyred rollers, asphalt pavers, skid steer loaders, wheel loaders and hydraulic excavators, besides attachments such as crusher buckets and slope compactors. L&T also markets and provides after-sales support for construction equipment manufactured by LTCEL.
LTCEL also manufactures and markets high-precision hydraulic components and customised systems for applications in construction equipment, industrial machinery and other engineering sectors.
To support our customers in getting the lowest lifecycle cost, L&T has invested heavily in service and training centres. It is the first OEM to be accredited as a training partner in the construction and mining equipment industry. L&T's central training centre at Kanchipuram and regional training centres at Bahadurgarh, Durgapur, Nagpur and Kanchipuram are certified to conduct training and refresher courses for operators and technicians on excavator, dump truck, heavy tipper, wheel loader and vibratory compactor.
L&T also conducts classes for mechanics in hydraulics, mechatronics and engines under the various schemes in PMKVY.
L&T conducts RPL 4 (recognition for prior learning) programmes for customers' operators and mechanics, which help operators earn formal recognition for their skills. In addition, L&T regularly conducts customised training programmes and technical appreciation courses on various product models for customers and dealers at Kanchipuram and customer sites.