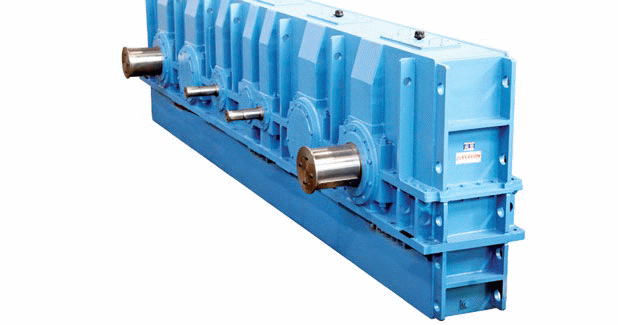 Ample growth opportunities exist for geared drives piggybacked on construction equipment market.
Geared drives are essential for mechanical power transmission throughout the powertrain of equipment. With more mechanisation happening in infrastructure and construction projects, as well as material storage and haulage segments, electro or hydraulic integrated geared drives have increased acceptance now.
Market trends
Analysts predict the global geared motors and drives market to grow steadily at a CAGR of 5 per cent during 2016-20. Increased investments and global business expansion are the primary growth drivers for this market. However, Indian market is still to accept the concept of geared drives in a big way. Says MM Nanda, CEO, Elecon Engineering, ?The trends for gear drives especially in Australia, South East Asia, Europe and USA are good. However in India, our clients now slowly understand the importance of geared drives.?
Kennady Kaippally, Country Manager - Mobile & Wind Solutions, Bonfiglioli Transmissions Pvt Ltd, states, ?India is relatively a nascent market for application of gear drives in infrastructure equipment, which is not surprising given the fact that it has a very low equipment density. Though this might seem like a constraint, it provides ample opportunity for growth as infrastructure demand and mechanisation gain momentum. This is spurring a demand for productive, cost-effective and specialised infrastructure equipment meant for particular requirement. These machines have their own unique and varied drive requirements and we cater to them from a large and diverse portfolio of tailor-made products.?
Demand drivers
On acceptance of geared drives in India, Nanada observes, ?The demand in the market is much lesser when compared to the capacity available in the country for gearboxes and geared motors. Especially in the last four years, there are no substantial investments from the private sector in the core industries like power, steel, cement etc.? According to him, the higher wages for contract labourers working at project sites will indirectly drive the demand for geared drives. ?The gear drive will ease for erection at site and more reliability of working of equipment at site, as it will be single handling responsibility by (drive) supplier,? says Nanda. Kennedy is positive on future demand ?Typically the demand for geared drives in construction, mining and material handling equipment segments are for track, wheel, drum, winch, cutter, mixer and slew drive applications. The range of machines that these applications cover are phenomenal, ranging from small mini excavators to massive mining shovels, from stationary tower cranes to mobile tracked and wheeled cranes, from versatile self-loading concrete mixers to specialised batching plant with concrete mixers. We have been present in India for more than 15 years and over the years of working closely with all the major OEMs in the industry, we have developed an unmatched range of products that have become bench mark in the industry. In fact we are the one-stop-shop for our customers catering to their diverse requirements for different product ranges and by far do have the largest market share in each of these segments.?
According to Nanda, business of gearboxes and geared motors are directly proportional to the new projects and investment in the core sectors. ?Around 50 per cent of business is expected to come from material handling equipment; whereas 30 per cent of business is expected from mining and the rest from construction,? he observes.
Going green
Hybrid and electric drives are the new mantra. Says Kennady, ?It is our belief that with ever-stringent emission norms infrastructure equipment will evolve to become more efficient than ever before and hybrid and electric technologies will come in for greater use as we move towards a greener economy.? Emphasising on the company?s commitment towards greener solutions, he further adds, ?Bonfiglioli?s commitment to the green economy is a strategic choice, whose roots run deep into the company? past, and has conditioned Bonfiglioli?s entire organisational model, not only in the choice of markets, but in the development of new products. In the last decade, we have developed various products designed specifically for use with electric motors that offer a wide range of performance specifications. These include a series of drives for electric material handling equipment and also drives with integrated electric motors for hybrid machines. These solutions have delivered numerous benefits in terms of machine manoeuvrability, reliability, operating costs and sustainability, thanks to low emissions and low working noise levels.?
Product and technology trends
Technology is driving product developments. Kennady elaborates, ?Bonfiglioli offers an unmatched range of drives and we are in the unique position to offer various type of geared drives ranging from a small 1,000 NM drive weighing as low as 20 kg to massive drives that deliver three million NM torque and weigh as much as 11 tonne. These are offered under various configurations, each having its unique features. These would include, highly robust 700 C Series with fail safe parking brake compatible with most cartridge type fixed or variable displacement motors for track drive and drum drive applications used widely in machines ranging from pavers, compactors, loaders to drilling equipment. The extremely compact 700 CK Series with integrated motor and valves come with lightweight, efficiency and smooth operation. This new series drives are widely used in excavators from 1.6 to 100 tonne class range. The innovative 700T Series provides the safest and most effective solution for all slew drive applications in excavators and cranes. The convenient 600 Series wheel drives with option of park brake disengagement is suitable for towing the vehicle during emergency. Our dependable 500 Series drum drives used for transit mixer applications are famous for their low maintenance. The versatile 300 Series are used in concrete mixers, tower cranes and all other applications where shock loads dominate.?
Nanda profiles Elecon?s product range, ?We make almost all sub-items of drives in-house. We offer a complete range for Indian market. Major customers are Thyssenkrupp Industries India Pvt Ltd., Larsen & Toubro, Bevcon Wayors Pvt.Ltd., Aumund Engineering Private Ltd, NLC India Limited, Mahindra Tsubaki Conveyor Systems Pvt. Ltd., Mach-met, Sandvik Asia Pvt Ltd, TRF, Flsmidth Pvt Ltd, ACC Ltd, Metso India Pvt Ltd, and Humboldt Wedag India Pvt Ltd. But in future, we would like to include all our present gearbox clients of material handling, mining, and cement and steel as well construction as drives customers.? Elecon Group company Power Build Pvt Ltd designs and manufactures geared motors and drive assemblies. According to Nanda, the Radicon Power Build brand of geared motors and drive assemblies have become the trusted work horse of the industry.
Challenges & opportunities
Indian market has always been a challenge, at the same time unique opportunities within for most drive manufacturers. Says Kennady, ?We see opportunities for market growth as infrastructure spending increases and market evolves and matures. However, the challenge in such an environment remains in developing or adapting products and manufacturing capabilities that suit the specific demands of Indian market. Innovation in products and manufacturing practises remain a key in overcoming these challenges. Bonfiglioli with its local manufacturing facility along with its local engineering centre, is developing these innovative products and manufacturing capabilities in its endeavour to meet these challenges.?
Looking ahead
Companies in geared drives space are gearing up to meet the expected rise in demand. Kennady says, ?Bonfiglioli Group?s key strength lies in its ability to design and develop solutions for a wide range of user applications. This necessitates a constant engagement with our customers, right from the initial design phase as these products have the highest levels of customisation. An in-depth interaction between the customer and Bonfiglioli ensures that all of the required performance criteria is met within the constraints provided, for a product which perfectly meets expectations. ? He further adds, ?Bonfiglioli has always been looking to meet the ever-expanding requirements of our customers. This has made us acquire businesses that would complement our range. Bonfiglioli?s acquisition of O&K Antriebstechnik and gear drives unit of Comer Industries are steps in this direction that will help us in achieving these objectives.? ?Bonfiglioli with its local design centre and manufacturing facilities, being present for over 15 years in India and having gained a deeper understanding of the market, is well placed to take advantage of these opportunities,? informs Kennady.
?We expect that by 2020, 70-80 per cent of our customers would be converted to generate demand for geared drives. Let?s make an ecosystem of drives called it as ?Drive Solution?, because drive normally used for self-propelled prime mover with control,? Nanda concludes on a positive note.