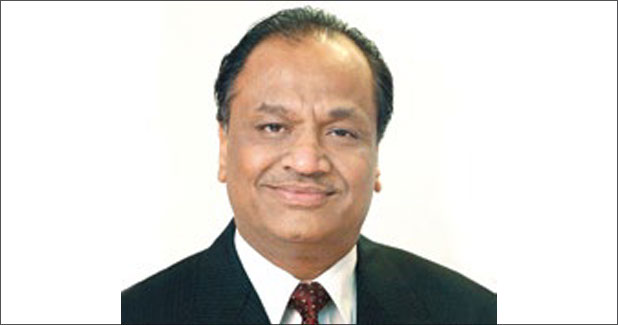 Arvind K Garg, Executive Vice President & Head, Construction & Mining Machinery Business, Larsen & Toubro,
explores the technology developments over the years in the Komatsu equipment range.
Customers in India have always been divided between the ones who chose traditional, proven, 'will work for sure' products and the ones who want products that are forward-looking, path-breaking, or simply ahead of its time.
When hydraulic excavators were developed in 1950s and started making a dent in the established rope shovel territory, users were more apprehensive than assured that in a span of several years, it would change the way earthmoving machines would work.
Hardly ever will you find that a new technology has died and the old one has prevailed in the long run. In the construction and earthmoving sphere, the same story prevails - motor graders, batch mix plants, vibratory compactors and pavers have brought about revolutionary changes in the speed of road building. Versatile hydraulic excavators and dozers in combination with tipper trucks have set a new trend in excavation.
Today, Indian customers are more than happy to welcome technological advancements. However, the only challenge in the construction and earthmoving equipment space is that the new and advanced technology is available at a higher cost, unlike cell phones or Internet speeds where development is also accompanied by reduction in costs. However, this cost increase can be justified with the longer life of equipment and better life cycle costing.
L&T's Construction and Mining Business vertical has always been a front runner in introducing new technologies in India. We were the first to bring hydraulic excavators in 1972 when we joined hands with Poclain SA of France. We wanted to give the assurance to our customers that we are 'for and with you' always and believed that a good product has to be accompanied by very good and prompt service support.
We joined hands with Komatsu in 1998 and introduced the Avance series of hydraulic excavators that was using the CLSS (Closed Centre Load Sensing System) hydraulics which was expensive. Customers were sceptical about the new technology but it only took a few machine sales to spread the story of its high productivity, reliability and durability.
Now is the era of putting intelligence into steel. Mechatronics and ICT (Information and Communication Technology) tools are the new enablers that have taken construction machinery to a new level. Self-diagnostics, machine data monitoring, on-board guidance, and remote fleet tracking and monitoring have ensured that you are always close to your machine, even if you may be physically anywhere in the world.
Electronically controlled engines and hydraulics have fine-tuned machine performance and have become more efficient than ever before. Komatsu pioneered the introduction of such advanced technologies in India.
We are entering the world of eco-friendly machines. The key initiatives being taken in India in this direction are:

Longer maintenance intervals for lower usage of lubricants and spare parts, coupled with technologies which bring down pollution.
For example, the ECO white filters.
Engines with lower emission: We are already moving towards introduction of BS IV engines in construction and earthmoving machinery.
Use of bio-fuels: Some manufacturers like Scania have already introduced bio-fuel (ethanol) run industrial engines.
Introduction of hybrid machines with lower emissions and fuel consumption: Feasibility studies are alrady underway in this direction.
Optimising total lifecycle costs
Proper care and upkeep is extremely important for earthmoving machines as it ensures consistent machine availability and better Return on Investment (RoI). Here again technology comes to the rescue of the industry. Based on past documented records of performance and the quality built into the machines, world-class manufacturers have data which gives precise inputs on the reliability and durability of aggregates. Komatsu uses Telematic systems - Komtrax and Komtrax Plus ? for construction and mining machines that collect data from various sensors on the machine and provide information on the working parameters, pressures in the vital systems and track operational details as well. It reminds the operator when a scheduled maintenance approaches, and provides abnormality cautionary feedback so that action can be taken before it is too late. Timely maintenance and using genuine parts and consumables is the key to achieving the designed life of components.
All this helps in calculating the operating cost and thus we can arrive at the total life cycle cost of the equipment.
To enhance Life Cycle Cost (LCC), we at L&T follow service systems like preventive maintenance checks and oil & wear analysis that measure the count of wear elements and cautions the user, should there be any abnormally high wear and presence of a contaminant in the oil. Our team studies these results carefully and tries to ensure that no machine component fails. This helps in timely dismounting of major components and in overhauling the same to give it a new lease of life and helps in keeping the LCC low. We have about a hundred full maintenance contract sites running and we can state with conviction that using genuine spares and periodic maintenance is always a profitable proposition.
On the operational front, equipment operators receive on-board guidance on working mode selection error, travel mode selection, excessive relief operation when the job site is too difficult, when the operator tries too hard beyond the machine capacity.
The control monitor even prompts the operator to stop the engine if there is excessive idling. Monitor panels are equipped with an eco-guidance gauge which indicates whether the operator is within the set fuel consumption range. He can correct his operating style to remain within the target zone or can request for better face preparation in case he exceeds the target value. The protection system is equipped to take corrective action in case of engine overheating, and provides caution to the operator, even if the air cleaner gets clogged or when the sensor finds excess water trapped in the water separator.
Such preventive maintenance measures are institutionalised through the PM clinic machine inspections which help significantly in improving the machine life cycle cost. Technological advancement is influencing the power, control, protection and operation systems of machines so that they become more productive, energy and cost efficient. The ecot-3 series of Komatsu machines demonstrates its expertise in engine, hydraulics and electronic technology to add premium features on machines and takes care of both economies of operation and ecology to keep the Earth clean and green. All these initiatives coupled with the improvement in component quality on the machines have improved the life cycle cost of machines by two-fold in a decade.