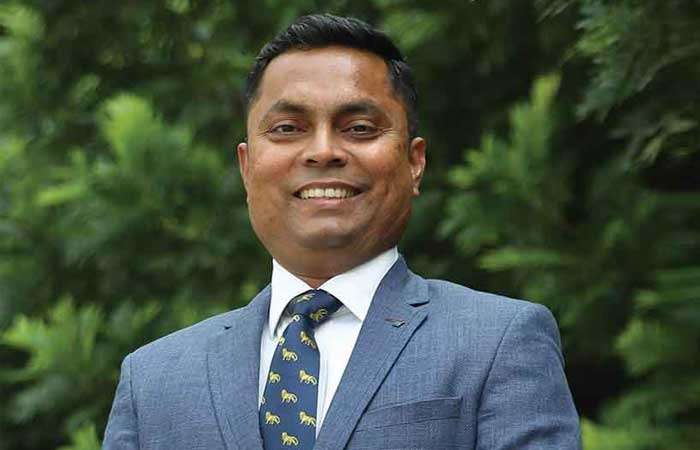 - Dheeraj Panda, Chief Operating Officer (Sales, Marketing and Customer Support), Sany Heavy Industry India
Nowadays, customers are becoming focused on green initiatives and savings in fuel costs and leaving a lesser carbon footprint. Could you please help us understand the green initiatives on product development undertaken by your organisation?
With the increasing climate change problem, our customers and construction equipment industries have become more environmentally conscious. The equipment manufacturers are now focussing on developing machines that would emit a lesser amount of smoke and give better fuel efficiency.
In line with these "green initiatives", Sany India has launched new truck cranes and motor graders adhering to the Bharat CEV Stage IV norms in the Indian market. In addition, our new machines are equipped with the multimode power output function, which consumes less power.
We are also exploring/launching blended fuels like biodiesel-compliant engines. As electrification in heavy machines is gaining momentum, we are considering this electric solution under green initiatives.
Equipment monitoring and increased Human Machine Interface is a new Mantra in the high-end construction equipment industry. How is your organisation coping with this demand for customers, and how ready are your products to meet this demand?
Indeed, both the evolving new technologies like equipment monitoring and Human Machine Interface (HMI) will change between the man and machine interactions. Looking into the technological advancements, we have already taken up a step with Sany's Telematics system, which helps monitor the key operational parameters and provide timely intimation to the users.
In addition, Sany India also offers an EVI app that helps customers and OEMs monitor every machine's operation and act swiftly to any issues, thereby enhancing agility. While, to further redefine the customers' experience, we are also planning to introduce HIM trends.
What efforts are being made to make your product more versatile and value for money for customers?
At Sany, we ensure that our customers always get extra value for their money through our cutting-edge technology and innovation. Besides advanced features like EVI app and Telematics, Sany India offers different attachments with their equipment, which makes them more versatile and economical. Moreover, our customer-centric focus drives us to develop reliable solutions for users. And in this regard, Sany India invests around a large chunk of its annual income in Research and Development every year.
What are the plans for electrification of the offering by your organisation? What typical challenges do you think the industry would face if we have to move to complete electric offering for the customers?
As the world is confronting the challenges posed by climate change, EV technology is quickly gaining momentum in the construction equipment market. To meet the increasing emissions regulations and provide sustainable equipment, Sany India is looking at electric solutions for its construction equipment.
Currently, the electrification of construction equipment is at a nascent stage. A major challenge would be to set up a good infrastructure to recharge the machines. Another challenge is likely to be range, performance, and compactness.
With the heavy increase in the expenditure for infrastructure development in this country, how do you think you are going to utilise the opportunity? Are you planning to add more products in the future? Please elaborate.
With government investment focused on infrastructure development, India has become one of the key potential markets for construction equipment manufacturers. As many major roads and highways, and infrastructure projects are underway we would take this advantage by providing advanced machines to the users.
From excavators, cranes, graders, to piling rigs, Sany India offers a wide range of construction machinery with wide authorised networks in India. In view of the rising demands for construction equipment, we are planning to strengthen our product offerings by launching more advanced excavators in the Indian market soon.