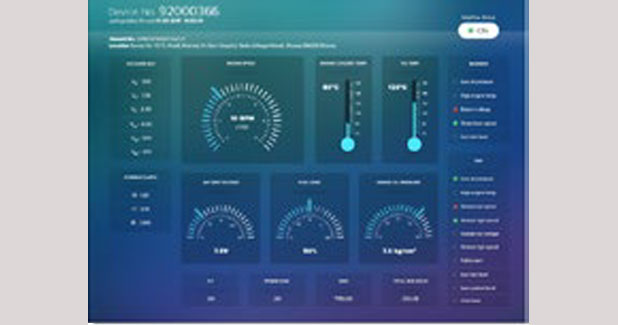 One of India's leading IIoT companies, Kloudq is a software organisation that offers a wide array of innovative Industrial IoT solutions with the potential to empower and transform your business. With all those copious amounts of big data that gets churned out from our IoT devices, we equip you with predictive and prescriptive maintenance services using Machine Learning and Artificial Intelligence. That makes us a one-stop shop helping you right from solution to providing the hardware as well as the software and the intelligent analytics that enable you to achieve your business objectives and focus towards newer revenue streams.
We have been in this business since 2011 and have one of the largest footprints of connected industrial equipment in the country with 15,000+ connected devices, one billion plus device hits, 60,000+ hours of operation and 25+ applications. We are privileged to have some of the most eminent organisations as our esteemed customers, and are backed by a heritage of a century old experience gained over decades, being a part of the Kirloskar Group.
Case study: Business challenges faced by a large OEM
A diversified global manufacturer of a broad range of earthmoving equipment approached us for an end-to-end solution, which will not only track details pertaining to the utilization, alarms and trips of individual equipment; but also track the location of its numerous equipment in real-time. The OEM was also facing challenges as the customer service expectations had gone up significantly over the past couple of years and a large number of customers were approaching freelancers for service. Increasing service revenues and providing proactive service had become a critical factor for the OEM to retain its customers. The OEM met our technical team and understood that
IIoT was an effective solution to its pressing problems.
Proposed solution
One of the most important parameters of selecting a partner for the OEM in its IoT journey was to choose someone who understood the domain, had in-depth technological knowledge, the relevant experience and expertise to add value to its business. Based on these factors, Kloudq was roped in to develop a comprehensive telematics solution that comprised a data logging device which could seamlessly connect to Kloudq's IIoT platform. The device was designed and built to operate in severely harsh environmental conditions. This system went through extensive validations prior to its successful deployment.
Challenges post deployment
The solution was deployed by the OEM on a pan-India basis. Initially, there were a few teething challenges related to the network. These were quickly addressed by our team by changing the network connect/disconnect topology. This resulted into a unique solution that could work in one of the most adverse network conditions and is today considered to be the most reliable IIoT solutions in the country.
Way forward
In the years to come, IIoT systems will be a hygiene requirement for a
variety of earthmoving equipment. The rapid adoption of such systems is also driving down the cost of deployment. Owing to more than five decades of extensive experience in the manufacturing industry, Kloudq is not just an IT/IoT company û we truly understand the challenges that are faced by our customers. Our solutions feature ultra-lightweight designs with consumer grade user-interfaces that are user-friendly and easy to adopt. Equipped with a scalable framework, easy deployment and a solid technical support, they are low cost investments that deliver high business returns.
If you can relate to the challenges that have been mentioned in the case study above, feel free to get in touch with us and we'd be happy to help you overcome these challenges. Simply write to us on contactus@kloudq.com or DM us on any of our social handles and we'll connect right away!
Business impact
Kloudq's IoT solution helped the OEM in the following areas:
Improvement in customer satisfaction by 7 per cent (based on Customer Satisfaction Survey)
Increase in the after sales revenue by 10 per cent
Crystal clear visibility of equipment and respective customers leading to ample cross sell and up sell opportunities and a visible increase in the revenue
Fuel theft detection by the end customers in several instances
(Communication provided by company)