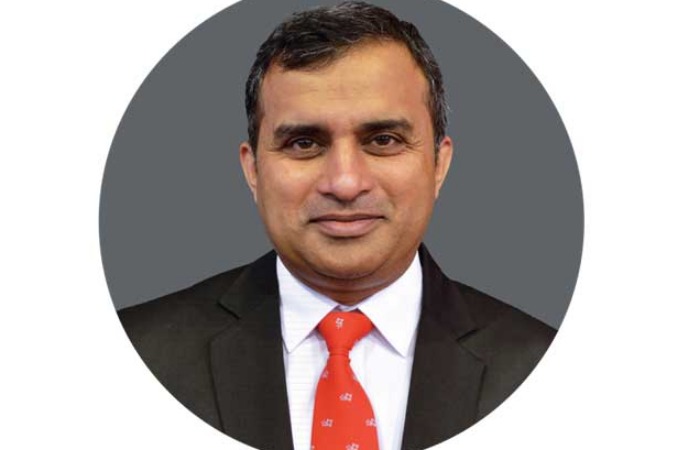 What are the applications of portable air compressors in infrastructure sector? What is the current demand trend?
The key applications of portable air compressors are in jack hammer drill, crawler drill, hydraulic crawler drill, micro piling, anchoring, sand and shot blasting, shortcreting, blast hole drilling, exploratory drilling, coal and marble mining, stone mining, pigging, pipeline laying, cable laying and solar panel installation.
The global portable air compressors market is estimated to grow at a modest CAGR of over four per cent during the period 2020-2027. Steady growth in recent years with rapid utilisation in construction, mining, road works and infrastructural activities are providing compressor manufacturers with abundant business opportunities. Technological progression with increase in the adoption of robust and energy-efficient air compressors are expected to fuel the industry's demand for portable air compressors. Even during this pandemic, continuity of operations in blue metal quarrying, construction and coal mining segments continued to drive demand for portable air compressors.
What are the key productivity parameters of portable air compressors?
More than 95 per cent of our portable air compressors are powering drilling operations. There are two key productivity parameters in the drilling segment. One is achieving maximum drilling in minimum time and the other one is achieving maximum drilling with minimal fuel or power consumption.
What are the new products and solutions offered? What are the features to meet extreme working environments?
In December 2019, the energy-efficient, electric powered trolley mounted portable air compressor, the ELGi PG 90E -12.5 together with the diesel powered, trolley mounted portable air compressor, the ELGi PG 500-185, were launched at EXCON 2019 in Bangalore. These models are ideally suitable for blue metal quarries and in granite and marble mining for hydraulic and pneumatic crawler applications.
Our compressors are normally built to withstand extreme hot and cold weather conditions. In addition, our portable compressors are fitted with pre-cleaners which help to counter dusty conditions and increase the efficiency and life of the compressor.
What are the fuel efficiency and eco-friendly features in your product range?
The proprietary eta-V profile airends integrated with IE3 motors result in significant savings in energy costs. The diesel powered portable ELGi compressors powered by international warranty engines provide better fuel economy and low emissions in its class. With these environment-friendly features, ELGi's portable air compressors provide customers with consistency in performance at a low cost of ownership. What are the customised solutions offered?
Yes. We do offer customised portable air compressor products and solutions for original equipment manufacturers (OEM). The key features of the products will be dependent on the OEM's end requirement keeping in mind our quality and manufacturing guidelines.
How are you taking on the challenges after the COVID-19 pandemic impacting the industry?
During this pandemic, we have embraced the latest technologies and tools to continue our engagement with our customers. Virtual platforms help us to stay connected with the customers and provide the sales and service support they need at any part of the world.
While most of our customer requirements are addressed over virtual platforms, few of our customers require physical visits. Our sales and service teams are trained to follow the safety guidelines and are supported with adequate personal protective equipment to stay safe during their official travel and customer visits. In our production units, all our shop floor employees are given appropriate personal protective equipment (PPE) such as face masks, goggles, gloves, aprons as well as appropriate disinfecting agents such as sanitisers and hand wash liquids. With the safety measures in place and strict adherence to safety guidelines, our production lines are busy delivering products that are reaching out to our customers across various industrial verticals in the world.
What opportunities do you foresee for portable air compressors?
With the market coming back to normal and the migrant labour issues getting sorted, we are expecting a capital utilisation of 70 per cent by the end of this year with the infrastructure companies against their current capital utilisation of 50 per cent which will open up for investment in capital equipment. This will create growth opportunity for our best-in-class portable air compressors that come with high fuel efficiency and maximum productivity.
With the new government policies for the mining segment in place, we are expecting new players venturing into this segment which will translate into growth for equipment market resulting in opportunities for improvement in portable air compressor business. We are planning to launch high productive diesel driven portable air compressor models for this segment with the lowest cost of ownership in the industry.
What are your future plans in the changing market and operational conditions?
While there are changes in the market and operational conditions, energy efficiency is going to be the driving force in the future of the portable air compressor business. At ELGi, we have invested in technology, research and development, infrastructure and in people with which we will continue to deliver products that are highly energy efficient, rugged and reliable at a low cost of ownership.