 Action Construction Equipment
Stall No: OD 15
We plan to launch our three new top-of-the-line crane models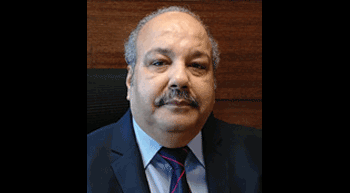 Action Construction Equipment offers a wide range of construction equipment to its customers.
Pradeep Sharma, President, shares more on the company's plans at bauma CONEXPO INDIA 2018
and the market outlook.
Market scenario: Infrastructure segments such as roads, railways, ports and real estate, where construction activity dominates, are the main catalyst for our equipment. Similarly, increased focus by the government on rural development is helping our industry immensely as most rural development projects are related to roads, irrigation or housing and in all these segments, construction equipment used. The focussed strategy of responding with speed and expertise has been rewarded over the years in the form of repeat business resulting in constant growth, making us the leading company in the mobile cranes, tower cranes and construction equipment sector in the country.
Customised solution: In construction and infrastructure, each site is different from another in some way or the other. Hence to meet the site requirements, the equipment also needs customisation. We cater to this requirement of our customers by providing customisations on optional basis like various boom configurations in cranes; options for various attachments in cranes, backhoe loaders and forklifts; air conditioning of operator cabin; solid tyres and different mast heights in forklifts; flyjibs and drag winch in cranes; and telematics for easy remote monitoring of the equipment.
Showcasing at bauma: We have the widest product portfolio ranging from earthmoving machinery, road construction machinery, material handling equipment, cranes (mobile crane, tower crane and crawler crane), lorry loader and agri machinery. It is only prudent for us to showcase our entire range of products at bauma CONEXPO.
We have elaborate plans to display our lifting, earth moving and road construction equipment at the show. We would be using this opportunity to launch and showcase our three new top-of-the-line crane models. These models are more like multi activity cranes and have the potential to change the way pick-n-carry cranes are being used in the country.
Customer support: We keep ourselves always in close proximity to the customer through our wide network of sales and service personnel. A buyer looks for various considerations before buying any equipment viz. product and its features, quality, safety, after market support, price, etc. We strive hard to meet all these requirements of our esteemed customers.
We understand the customers' buying criteria and based on their needs, we propose them solutions to meet their expectancy. Also, we take a regular feedback from customers with respect to the productivity and performance of our products and try to inculcate the positives in our products through our DSIR approved R&D department so as to roll out more user-friendly and high-productivity equipment.
Antraquip Corporation
Stall No: H2, L01
This time we have a separate booth to showcase our product line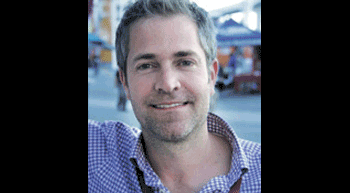 Antraquip has become the top worldwide partner for contractors looking for quality excavator mounted rock and concrete cutting attachments. Peter Mitterndorfer, Vice President, Antraquip Corporation, shares more.
Market scenario: The current market conditions are quite strong and growth in the construction sector globally has been robust. We are seeing high demand for Antraquip products in various sectors of the construction industry including the tunnelling and utility markets where demand has been especially strong.
Customised solution: As an organisation, we believe strongly in offering customers equipment solutions that can be customised to meet the needs of the client's current project. For example, Antraquip saw attachments are available in both carbide and diamond blade configurations with various cutting depth options. Decisions as to saw-type and blade configuration are based on rock-type or concrete needing to be cut along with other specifics of the application. Antraquip personnel will ensure proper machine selection based on close interaction with the client.
Showcasing at bauma: Antraquip has become the top worldwide partner for contractors looking for quality excavator mounted rock and concrete cutting attachments. These cutters (also known as drum cutters), which are manufactured in the US, are commonly used for a variety of applications including trenching, tunnelling, mining, demolition, etc. Additionally, Antraquip offers complete road-headers for the tunnelling and underground mining markets.
We have been present at the bauma CONEXPO INDIA in previous years through our dealer, however at this event we are proud to have a separate booth to showcase the Antraquip product line exclusively but still with our partner (STM Equipment) present.
Customer support: We feel detailed correspondence with the client is key to identifying their needs and how Antraquip can offer a solution for the buyer. Local representation and partners are critical in providing this information to determine correct equipment recommendation for the client.
ATLAS COPCO (INDIA)
Stall No: H2.B32
We focus on customising our products to local needs.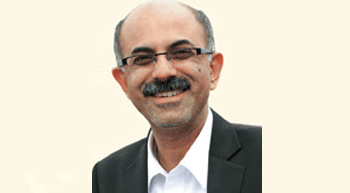 Atlas Copco Power Technique is serving the Indian infrastructure construction market with its mobile compressors and light towers. Nitin Lall, General Manager, Atlas Copco (India), Power Technique Customer Center, shares more...
Current market scenario: Undoubtedly, the road segment is where power equipment such as portable air compressors and light towers are most in demand. Also, our portable compressors are deployed in large irrigation projects. We contribute to this segment with our world-class waterwell compressors with advanced technology suited for the waterwell drilling segment.
Demand for customised equipment: We always strive to ensure that the customer experiences our solutions first-hand, rather than just our products.
We are equipped and skilled to handle customisations. In general, the portable air compressor and light tower segment does not face a high demand for customised equipment.
Showcasing at bauma: Our localised LED light tower HiLight V5+ will be on display at bauma CONEXPO 2018. HiLight V5+ has been successfully accepted in the Indian market. The heavy duty lights with IP 67 protection adds in more credibility to the already CPCB-II compliance for the entire light tower. Further, our range of pneumatic and hydraulic handheld tools, equipped with the right ergonomics and in-built features to enhance performance, will demonstrate the advanced technology offerings from Atlas Copco.
Determining buyers' requirement: Atlas Copco is a big investor in R&D in India. We are complementing the traditional way of service engineers monitoring the health of the machine with advanced digital systems like Fleet Link. Fleet Link is a connectivity (telematics) solution, which represents all relevant operational and service information of connected machines on the website and dashboards. It offers remote insights in the vital stats of our customers' portable air compressors on site.
CASE CONSTRUCTION
Stall No: 0.E01
Customised equipment is required to suit the complex nature of projects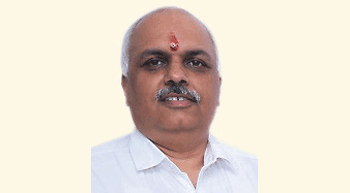 For Ajay Aneja, Brand Leader, CASE Construction, big ticket projects like Sagarmala, Bharatmala, Pradhan Mantri Gram Sadak Yojana and the India-Myanmar-Thailand Trilateral Highway have helped speed up the demand of CASE India's construction equipment range. He share more...
Current market scenario: The industry experienced a surge in demand of construction equipment in the first half of 2018 by 33 per cent as compared to 2017 (as per OHR). Demand for customised equipment: With construction activities reaching to newer and difficult geographies like the North-East regions and the Kashmir Valley, there is an increase in the need for customised equipment.
Showcasing at bauma: At bauma CONEXPO, CASE India will be showcasing its gamut of products, ranging from vibratory compactors, loader backhoes, motor graders, crawler dozers and skid steer loaders.
Determining buyers' requirement: We try to understand the perception of the customers. We prioritise modifying our products according to the trending technologies for optimum service, simultaneously keeping our regular maintenance, on-ground check, after-sales services and feedback ongoing. Through our customer-driven product definition (CDPD) process, we invite customers to participate in improving our new products according to their requirements. We have used the CDPD process in developing our most recent line of loader backhoes and skid steer loaders.
Cutting-edge technology such as a real-time vehicle tracking and GPS-based system, which is available in our loader backhoes, soil compaction meter for sensing the compaction of the soil, motor graders with advanced engines and hydraulics to increase the machine's durability, crawler dozers with proven hydrostatic transmission to deliver maximum pull and push power are some of the technologies we have infused in our machines to ensure speedy and timely delivery.
GS Caltex India
Stall No: H1, J14
Our high-performance lubricants offer ultimate reliability at all temperatures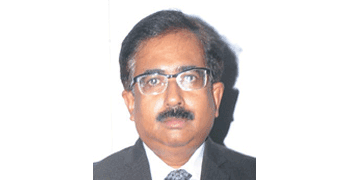 GS Caltex India has expanded its industrial lubricants portfolio to cater to a wide range of applications in construction and mining sector in India. Jayanta Ray, General Manager - Industrial and OEM, GS Caltex India, shares more.
Market scenario: Road construction, mining and infrastructure segments are driving the growth of construction equipment which in turn pushes demand for lubricants.
According to ICRA, mining construction equipment sector is expected to grow by 20 per cent in 2018. Moreover, rapid urbanisation, abundance of foreign investments and surging demand for responsive equipment are a few other major factors expected to boost demand for construction equipment in India in the coming years. Increasing number of public-private partnerships and government initiatives such as smart cities, housing for all, port connectivity, coastal roads, railway safety implementation etc would also enhance the construction equipment market in India during forecast period.
Customised solution: Growth in construction equipment segment also helps boosting lubricants demand. GS Caltex's focus on premium lubricating oils help increase equipment operating efficiency and engine fuel economy, and help contribute to reduced energy and resource use, lower emissions, and cost savings for industrial equipment and machinery, as well as passenger and commercial vehicle engines.
Kixx range engine oils are high-performance synthetic engine oil from GS Caltex that can help increase engine efficiency and improve engine fuel economy, compared with other engine oil grades most commonly used. Kixx Geartec branded synthetic driveline products can help to provide outstanding performance as well as to reduce mechanical energy losses. Kixx Hydro HD series of hydraulic oils provides quantifiable increases in hydraulic equipment efficiencies and output, resulting in the potential for reduced energy consumption and operating costs.
Showcasing at bauma: We have expanded our industrial lubricants portfolio to cater to a wide range of applications in construction and mining sector in India.
We have already invested in developing our PAO-based Kixx range (Kixx DX EURO 15W40- API SJ4) to meet future demands of the sector. Product categories meeting API CK4 and API FA4 standards are also ready for launch and will be in market as India moves to stricter emission norms towards BS VI.
We have also expanded hydraulic oil portfolio to launch long life hydraulic oil (Kixx Hydro HVL) as well as zinc-free hydraulic oil (Kixx Hydro AF). We have also expanded our synthetic grease portfolio to focus on high temperature grease (Therma 2), moly grease (Molytex 2) and steering grease (Multifak EP2). We will have separate platform to show our high-performance portfolio in bauma highlighting clear advantages and benefits.
Customer support: Nearly every business is under increasing pressure to lower operating costs and increase efficiency. This means, doing more with fewer people and using equipment for longer duration. This challenge has focused attention to lubrication and its role in equipment reliability and expense.
The high performance lubricants from GS Caltex offer ultimate reliability at all temperatures, lower oil consumption, significantly lower fuel consumption and specifically extended service intervals. Whenever engines and gearboxes run freely and more reliably, operating costs are lower if only because they consume less. And just one per cent lower fuel consumption means, depending on operating conditions, fuel savings of several hundred rupees per vehicle and year.
HAULOTTE
Stall No: O.B21
We suggest options to customers to increase safety and productivity.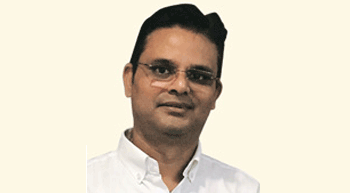 With specific emphasis on the infrastructure sector, the project construction segment has seen a tremendous rise in requirement of Haulotte equipment. Souma Ray, Director, Haulotte India, shares more...
Current market scenario: The market for construction equipment, especially access equipment, has been buoyant in 2018. With specific emphasis on the infrastructure sector, the project construction segment has seen a tremendous rise in requirement for our equipment.
Demand for customised equipment: Aerial work platforms are not customised but standard in nature. Certainly, there are many options that our customers choose from, based on their operational requirement that can be amalgamated on to our equipment.
Showcasing at bauma: We are exhibiting our HA15IP Electric Articulating Boom, Optimum 8 Electric Scissor and STAR 6 Picking Vertical Mast. Our major attraction would be the launch of our new Pulseo Generation 20 m rough terrain electric boom HA20LEPRO, which we launched during Intermat 2018 in Paris.
All new models that we introduce since the launch of the first PULSEO machine in April 2018 would be blue machines.
Determining buyers' requirement: We, at Haulotte, always believe in doing an application study in order to suggest the variant from our product line-up that would meet the requirement and application.
By undertaking this exercise, we rule out the possibility of any wrong selection on the customers' end. Further, based on the application, we also suggest various options that may be needed by our customers in order to increase safety and productivity. Our main objective is to see that customers using our machines get optimum safety and enhanced productivity so as to complete their projects within a definitive timeline.
For instance, our new Pulseo Generation 20 m rough terrain electric boom HA20LEPRO is an electric articulating boom that has a full-rough terrain capability, and hence, can work both outdoors as well as indoors. Further, a range extender engine fitted allows the customer to use the machine continuously. These factors will help in enhancing the productivity of our customers at project sites.
JCB INDIA
Stall No: O.B21
Each of our product is a result of market analysis and customer feedback sessions.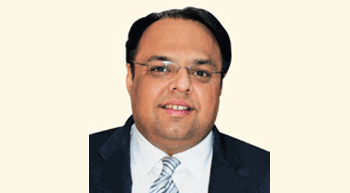 Jasmeet Singh, Head, Corporate Communications and Corporate Relations, JCB India, sees an uptick in JCB India's product categories due to the growth in the Indian construction equipment sector.
Current market scenario: 2017 was a record year for JCB India and 2018 looks to be promising as well.
Demand for customised equipment: We are seeing an uptick in all our product categories, especially the larger ones. JCB offers over 50 products in eight product categories. Our backhoe loaders continue to remain the preferred choice for customers. We have also introduced products in the material handling range, ie, telehandlers, skid steer loaders and super loaders; and premier line range, which includes our excavators, wheeled loaders and compactors. Excavator, as a product line, is exciting.
Showcasing at bauma: Our objective is to reinforce our position as a full-range infrastructure equipment partner by showcasing class leading product solutions, which exhibit innovation in design, performance, efficiency and safety, including telematics.
We will showcase the entire range of JCB products - from the compact range such as mini excavators, skid steer loaders to mid-range machines such as backhoe loaders, telehandlers, super loaders to larger excavators, compactors and wheel loaders. In order to make compaction operation as efficient as possible, JCB India has come up with a new concept, IntelliCompaction in JCB116, another industry first from JCB India. It provides relative compaction value, which helps in achieving consistent and uniform compaction throughout the patch. The digital display shows high and low frequency, and amplitude values for compaction control. This versatile system is suitable for both asphalt and soil surface.
Determining buyers' requirement: The iconic JCB backhoe loader comes with 30 new innovative features, including 15 industry firsts, and five world's first. The machine also comes with an SOS switch, economy and power mode, guide me home and Smart App Machine Diagnostics. Additionally, the JCB 116 soil compactor is a first in the industry to have IntelliCompaction integrated with Livelink. It ensures uniform compaction by optimising the overall compaction process. Similarly, the IntelliLoad in the JCB455ZX helps in real-time monitoring of individual weight of loaded bucket, total accumulated weight, tare weight and number of loaded buckets.
KYB-Conmat
Stall No: OD-23
After-sales service is one of the most important in the construction equipment market.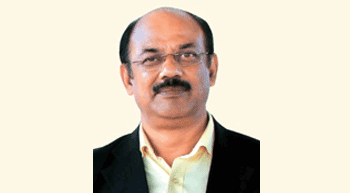 Investment and implementation of key projects are the concerns of the construction and construction equipment industry, believes Sailaj Verma, Sr Vice President-Sales, KYB-Conmat. He shares more...
Current market scenario: India's infrastructure sector is poised to grow significantly with the increasing demand for development of key infrastructure projects.
Investment and implementation of key projects are the concerns of the construction and construction equipment industry. So, for a growing economy like India, the infrastructure sector and the construction industry will prosper in the long-run.
Demand for customised equipment: KYB is enjoying over 85 per cent market share in Japan, with an annual sales of over 7,000 transit mixers. Its low slump handling and high discharge capacity is the hallmark of Japanese technology and precision. It also offers better operator comfort and road safety. The same design is being produced and offered to Indian customers, unlike other manufacturers, who downgrade the design in India to make it cheaper. KYB-Conmat products are designed with Indian facility and Japanese technology support.
Showcasing at bauma: Having actively participated at bauma since the past few years, KYB-Conmat is an Associate Sponsor at the expo this year. We are launching several new products, beside displaying the new generation stationary batching plants, mobile batching plants, road paving machines, canal paving machines, elevators, concrete pumps, transit mixers from 6-8 cu m capacity with PTO and slave engine.
Determining buyers' requirement: Our aim is to be the one-stop shop for all concrete equipment needs of a customer and we are working on achieving that. KYB-Conmat is focussed in its drive to provide innovative design, state-of-the-art technology, and quality-based world-class products, which are well accepted in the market because of its prompt and effective after-sales service and higher performance on price ratio. After-sales service is one of the most important criteria in the construction equipment market, and we offer complete after-care solutions to the customers. We have a much higher repeat customer rate than the market standards.
LARSEN & TOUBRO
Stall No: Outdoor E23
We are working towards meeting the anticipated demand in the next few years.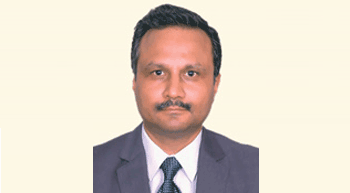 With its own range of construction equipment and Komatsu range of equipment, Larsen & Toubro is gearing up for meeting the escalating demands in future. Vivek Hajela, General Manager-Construction Equipment Business, Larsen & Toubro, shares more...
Market trend: Roads and highways has led the way, with actual completion expected to exceed 12,000 km this fiscal year and tender awards for more than 16,000 km. With this, hydraulic excavator sales are likely to exceed 24,000 units this year, registering a healthy CAGR of more than 25 per cent over the last three years.
Similarly, the compactor market is expected to be close to 5,500 units. The wheel loader market is maturing fast and is expected to cross 3,000 units, with quarry and aggregates driving big demand.
Customised solutions: We are working towards meeting the anticipated demand in the next few years and gearing up for the future will be part of our agenda. Komatsu recently introduced its new digitally-enabled 35 tonne hydraulic excavator model with advanced ICT Komtrax system, PC300LC-8M0 and PC350LC-M0. These come with strengthened undercarriage and reinforced arm-boom. We expect these models to do well in the granite, quarry, marble industry, which is looking for efficient machines and higher profitability. Our road machinery business is doing well, with the introduction of new models that hold immense promise in the future. These include the pneumatic-tyred roller, hydraulic paver and skid steer loader.
Showcasing at bauma: We will be showcasing Komatsu hydraulic excavators, motor graders, and crawler dozers, besides L&T's own products such as vibratory compactors, wheel loaders, hydraulic pavers and skid steer loaders. We are planning to launch the Komatsu PC300-8M0 and PC350-8M0 models in the 35-tonne class, which have been developed by Komatsu with best-in-class technology for the mass excavation as well as strengthened structures for the quarry, stone and marble segment, and the advanced digital ICT Komtrax machine monitoring system. We will also display special attachments like rock breakers, quick couplers and crusher buckets.
LIUGONG INDIA
Stall No: Outdoor C-33
Roads segment is leading the growth.'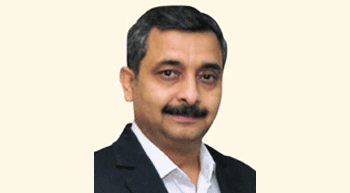 LiuGong will be launching its new variants of wheel loaders and motor graders at bauma CONEXPO INDIA 2018. Nischal Mehrotra, Director-Sales & Marketing, Liugong India, shares more...
Customised solution: We do receive demand for customised equipment as per the project requirement. This includes change in bucket size of the excavators and wheel loaders, excavator attachments, etc. We also get requirements for customised equipment as per Director General of Mines Safety (DGMS) norms from the mining sector.
Showcasing at bauma: We are primarily showcasing our road equipment range, coupled with our entire offerings that include excavators (8-39 tonne), wheel loaders (1.8-5 tonne payload capacity), compactors, motor graders and dozers for the Indian market. Further, we will be launching new variants of wheel loaders and motor graders. We have been participating at the expo since its inception, without having missed a single edition. This year, we have additions of excavators, compactors and forklifts compared to the last edition.
Determining buyers' requirement: At Liugong, the buyer's requirement is determined by the type of project they are implementing. Furthermore, we also discuss the project in depth with the buyer, thereby enabling us to pitch for the right equipment.
All our higher variant machines are equipped with telematics.
Ritchie Bros. Auctioneers (ME)
H2, L39
We operate with a multi-channel platform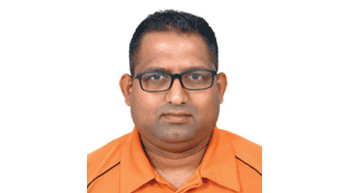 As a leading equipment disposition company and the world's largest industrial auctioneer, Ritchie Bros. helps businesses manage their equipment buying and selling needs more efficient and rewarding for them. Kiran Dileema, Territory Manager, India, Ritchie Bros. Auctioneers (ME), elaborates.
Market scenario: At Ritchie Bros. we help all sorts of businesses in buy and sell equipment. Many of our customers work in construction and construction related sectors.
In terms of equipment demand, one thing we look at is major projects are taking place in a local market. In India, several infrastructure projects have been awarded throughout the country which is ramping up demand for typical road building units. Leading the equipment "wish lists" are hydraulic excavators, compactors, asphalt pavers and pneumatic tyre rollers. We also see several big power plant projects in the works, resulting in increased demand for dozers and crushers.
Customised solution: Demand is picking up on some more specific types of equipment. A good example is that of material handlers, which are often used in steel and port projects. There is also a healthy increase in demand for slip-form pavers used in road construction. A benefit that buyers have at Ritchie Bros. is that there's a tremendous variety of products in our inventories. For every budget, there are various brands and models available. They are offered in three main buying channels which are our live onsite auctions, IronPlanet online auctions and our 24/7 marketplace Marketplace-E
Showcasing at bauma: We help many types of businesses manage their equipment buying and selling needs by making it easier, more efficient, and rewarding for them. A big development for our company and customers is that today we operate with a multi-channel platform, and have powerful value-added services and other tailored solutions in place.
When Ritchie Bros. acquired IronPlanet last year, our business model became more versatile for our customers. Businesses have so many different needs, and we are now positioned to help them better than ever before.
We have participated in several baumas in the past. It is exciting to be at a show of this magnitude happening on the grounds of a market as dynamic as India. Our aim is to get to know people, their business challenges, and introduce them to the solutions of Ritchie Bros. Every customer is different and so are the needs. Our objective is to identify these needs and present solutions that fit perfectly.
Customer support: Choice in offering is important, because equipment buyers are very particular when it comes to acquiring items they need. They welcome easy methods to search and buy. Everyday our teams around the world work hard to have an amazing inventory available.
We have, give or take, around 60,000 items in inventory every day. We strive to make our channels exciting, user-friendly and highly relevant to buyers.
Of course, buyers are looking for confidence in what they're buying. For our onsite auctions, we have detailed inspection reports available and encourage bidders to come and see items in person before hand. On IronPlanet and Marketplace-E, we also run inspection reports and many items come with so-called IronClad Assurance. This gives the assurance that equipment is delivered to the buyer in the condition advertised on the website. Finally, we have an in-house logistics team that helps both buying and selling customers ship their equipment from A to B. Ritchie Bros. is a one-stop shop, with powerful channels to buy and sell, and valuable services that make the process easier and more efficient.
SUNBEAM INFRA EQUIPMENTS
Stall No: H2, K14
We are expecting a good market ahead.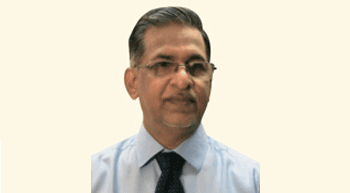 Sunbeam Infra Equipments is witnessing a good response for its products from across segments. In spite of positive demand, the cash flow situation is still not healthy, which is a concern and is affecting execution, and thereby, procurement cycle as well, believes Thampan KS, Nation