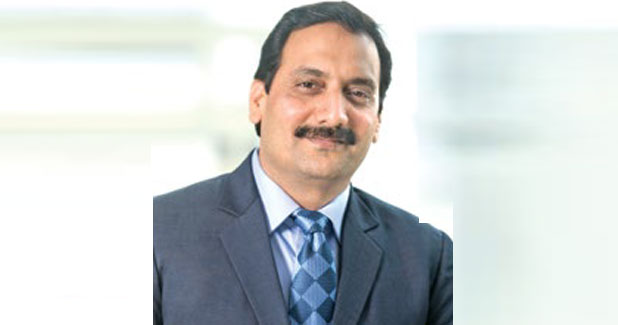 Srei Equipment Finance expects to grow with the industry rate in the current year. 'As per an independent consultant report, we have a market share of about 32.7 per cent, which means every third piece of equipment is financed by us,' says
Devendra Kumar Vyas, CEO, Srei Equipment Finance.
He shares more...
Equipment demand
Overall, we see growth coming from earthmoving, road, and material handling equipment categories. More than 60 per cent of the equipment comprises earthmoving equipment (backhoe loaders, hydraulic excavators, wheel loader, etc). This category of equipment has multipurpose utilisation as it is used for earthwork and excavation, which is required for any project - whether railways, roads, irrigation, urban infrastructure or mining. Hence, these equipment, with their multipurpose utilisation, drive growth.
Financing schemes
We offer both loans and lease. From time to time, we launch various schemes for the customers. We collaborate with OEMs and their dealers to offer enhanced quote and credit approval turnaround, allied with competitive financial solutions. The tie-ups can be exclusive alliance or preferred financier tie-ups with the OEMs to avoid risk/loss pool arrangement, loss sharing arrangements, subvention and credit days.
Post GST
GST was a good move for the construction equipment sector; although it was initially at 28 per cent, the government later reducing it to 18 per cent has helped the industry grow. This has resolved a lot of issues, because construction equipment has a lot of movement from one state to the other, from one site to the other. This has been simplified. One tax makes it easier for customers. Logistics becomes easy. While the first month of GST saw a dropdown in the market, the change in rates corrected it. The market is positive and equipment is moving, which is a good sign. We expect the industry to continue growing at a strong pace.
At Excon
Excon is now considered a festival for the construction equipment industry. You are able to meet all the stakeholders; customers, OEM partners, component vendors, financial partners, insurance companies, regulators, etc. This is the platform to interact with everyone and a place where a lot of SMEs are getting encouraged to perform, as most of the work in the equipment sector is done by them owing to outsourcing by larger players. The growth in this industry will help SME growth, which is currently the need of the hour for India.