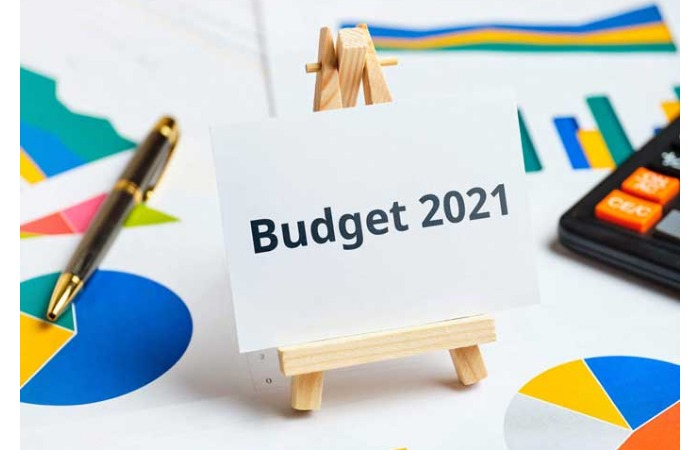 The Budget proposal to the Parliament comes amidst unprecedented circumstances of pandemic, lockdown, job losses, and plummeting economic growth of the country. Finance Minister Nirmala Sitharaman proposed to significantly enhance capital expenditure to Rs 5.54 lakh crore in the next fiscal, besides creating institutional structures and giving a big thrust to monetising assets to achieve the goals of the National Infrastructure Pipeline (NIP), which was launched in December 2019 with around 6,835 projects.
Asset monetisation is the sharp shift in the government's stance. Sharp hike in capital expenditure allocation will lead to new projects announcements across infrastructure sectors, which will aid the construction companies. Order books are set to bloom. Regulatory support to facilitate debt financing and investments in InvTS/REITs by foreign investors will help construction companies monetise HAM and BoT projects. Facilitating InvTS will aid in monetisation of the completed HAM/ BoT projects thereby releasing capital for these companies. Urban Swatcch Bharat Mission 2.0 with outlay of Rs 1.48 trillion over five years will generate additional business opportunities requiring construction work in urban and rural areas for EPC companies.
NIP has now been expanded to 7,400 projects and around 217 projects worth Rs 1.10 lakh crore under some key infrastructure ministries have been completed.
She also announced the launch of a "National Monetisation Pipeline" of potential brownfield infrastructure assets, stating that monetising operating public infrastructure assets is a very important financing option for new infrastructure construction.
Five operational roads with an estimated enterprise value of Rs 5,000 crore are being transferred to the NHAI infrastructure investment trust (InvIT). Similarly, transmission assets worth Rs 7,000 crore will be transferred to the PGCIL InvIT.
Deepak Shetty, Chief Executive Officer and Managing Director, JCB India, "It is heartening to note that the two key areas which needed strong focus in the budget have been given the impetus. These being Infrastructure development and Health care. The outlay for the Ministry of Road Transport and Highways is the highest ever this year. The capital expenditure allocation for FY 2021–2022 is also much greater than the previous years."
Other core infrastructure assets that will be rolled out under the asset monetisation programme are -- NHAI operational toll roads; transmission assets of PGCIL; oil and gas pipelines of GAIL, IOCL and HPCL; AAI airports in tier II and III cities; other railway infrastructure assets; warehousing assets of CPSEs such as Central Warehousing Corporation and NAFED, among others.
To strengthen urban infrastructure, a new scheme will be launched at a cost of Rs 18,000 crore to support augmentation of public bus transport services. Major ports will be moving from managing their operational services on their own to a model where a private partner will manage it for them.
"Increase of over 35 per cent capital expenditure for infra sector with major portion going to road sector and the launch of national monetisation pipeline for brownfield projects , are major highlights of budget from road sector point of view," said Ramesh Palagiri, MD, Wirtgen Group India.
Deepak Garg, Managing Director of Sany India and South Asia, said, "The budget has come as a relief for the CE Industry at the time when the nation is recovering from the pandemic-induced recession. The government's major focus on 'National Infrastructure Pipeline' will certainly work as a core driver for the steel and cement sectors and also will give a push to localisation, and Aatmanirbhar Bharat initiative. Infra projects will significantly increase the employment opportunities for all types of workers both skilled and unskilled."
He added, "The recent covid crisis exposed a very fragile but critical segment of our society "the migrant workers". Our construction industry greatly depends on the migrant workers for jobs ranging from operation of construction equipment to plain manual labor on the construction sites. We are happy to see many schemes like One Nation One Ration Card, Swasth Bharat Yojna, gig. Portal to help formulate health, housing, skill, insurance credit and food schemes which can benefit our migrant workers to a great extent."
"With the formation of a Development Finance Institute (DFI), the stress in Capital Requirements for long-term infrastructure projects should significantly ease out. This was critical to infrastructure development. The Government has shown a strong intent towards generating funds by proposing a Privatisation drive and Monetisation of assets. Another positive in the budget announcement is focus on Hydrogen Energy and the aim to create an ecosystem for alternative fuels," said JCB's CEO & MD.
Besides, the government will set up a new development finance institution called the National Bank for Financing Infrastructure and Development. This will be set up on a capital base of Rs 20,000 crore and will have a lending target of Rs 5 lakh crore in three years.
Dr Harsh Kumar Bhanwala, Executive Chairman, Capital India Finance, had this to say: "The budget allocation for the affordable housing, overall infrastructure, will bring sustainable impact to these segments. Lending in the construction sector should become easy as recoveries would become better due to increased sales, especially in the non-metro cities. The announcement of Rs 1.10 lac crore to critical infrastructure areas like Railways, national highways and privatising of the Airports would ease the sector related issues, as lending is the key to address needs of the overall infrastructure sector."
Anshul Singhal, Managing Director, Welspun One Logistics Parks, said "The Government's focus on capital expenditure and infrastructure development will be a shot in the arm for the warehousing and logistics sector in the country. The proposed Development Finance Institution will act as a provider, enabler, and catalyst for infrastructure financing. Also, the budget has earmarked a sharp increase in capital expenditure at Rs 5.54 lakh crore in 2022, from Rs 4.39 lakh crore in 2021. A planned boost to road infrastructure across the country and seven port projects will aid in job creation and income generation. Overall, the large-scale infrastructure augmentation coupled with asset monetisation program of core infrastructure assets will go a long way in realising the national infrastructure pipeline, thereby benefiting the logistics sector."
"The setting-up of a professionally managed Development finance institution with targeted lending portfolio of Rs 5 lakh crore within three-years is therefore a welcome move since it shall act as a provider, enabler and catalyst for infrastructure financing", said Himanshu Chaturvedi, Chief Strategy Officer, Tata Projects Ltd.
Added Chaturvedi, "The AtmaNirbhar Bharat–PLI scheme, wherein the government has committed nearly Rs 1.97 lakh crore, over five-years starting FY 2021-22, will be a gamechanger, especially since it will provide a major fillip to construction of industrial and manufacturing facilities – both greenfield and brownfield. Continuation of tax benefits for affordable housing and tax exemption to rental housing will spur activity in the realty sector thereby providing support to a key industry and creating thousands of new jobs."
Ravichandran Purushothaman, President, Danfoss India, said, "The Union Budget 2020-21 heralds a positive turn in the infrastructure ecosystem of the country. The proposed investment on various infrastructure development projects under the National Infrastructure Pipeline will set India on the right path towards improving the ease and standard of living across major Indian cities. Further, the investments in infrastructure will be pivotal in enhancing the nation's manufacturing prowess, thereby acting as a catalyst in India's journey towards becoming a powerhouse for local production."
Given that the economy is well on its path to recovery, Samantak Das, Chief Economist and Head of Research, JLL India, said, "Union Budget 2021 has focused on enhancing expenditure while keeping the fiscal targets at bay in the short term. This Budget focuses on augmenting infrastructure with a special focus on expediting urban infrastructure projects which will act as a strong catalyst in driving real estate in urban areas."
Boost to railway infra
The Union Budget has lined up the highest-ever capital expenditure (capex) plan of Rs 2.15 lakh crore for the Indian Railways for the financial year 2021-22. Railways will monetise dedicated freight corridor assets for operations and maintenance, after commissioning.
This is 29 per cent up compared to the capex plan for 2020-21, which was Rs 161,042 crore. This is going to be spending on major infrastructure projects of the railways including the construction of new lines, doubling, tripling and electrification, overhauling of the existing signalling and telecommunication system, station redevelopment and introduction of modernised rolling stock.
Madan Sabnavis, Chief Economist, CARE Ratings, said, "The budget in a limited manner has provided some boost to industry through higher capex in roads and railways. This will have a virtuous backward linkage with industries such as construction, steel, cement etc, and help to revive their prospects too. The important thing is the continuation of such expenditures to ensure the sustenance of the growth process. The Budget has not given much on taxation which is a disappointment as a lot was expected to boost consumption and savings. But this has not been done and the focus has been on expenditure only. The fact that there is no hurry to get back to the path of fiscal prudence is encouraging."
Vimal Kejriwal, Managing Director & CEO, KEC International, said, "The 2021 budget is a budget for an Aatmanirbhar Bharat; a forward-looking budget focusing on construction and capex-led economic recovery. Significant allocation towards creating a future-ready railway system, 100 per cent railway electrification by 2023, focus on DFCs and Urban Infra, including new metro projects and emerging technologies, infra creation for Power Distribution companies, expansion of Gas Distribution network to 100 new cities, thrust on Renewables, developing one lakh Digital Villages through BharatNet, and the creation of a development finance institution for infrastructure financing augurs well for our company.
Vehicle scrappage policy
The soon to be introduced scrappage policy has put a question mark on the future of historical and old vehicles in India. The proposed policy is aimed to create new demand stimulus in the auto sector which has been facing one of the worst slowdowns.
Mohammad Athar(Saif), Partner, Economic Development and Infrastructure, PwC India, said, "The voluntary scrapping policy announced in the budget will, for the first time, bring fitness test as a criteria for scrapping old vehicles. Over one crore light, medium and heavy commercial vehicles with an age of more than 15 years have been plying on Indian roads. The policy will enable shifting of older to new vehicles which will be safer and cleaner, and reduce road accidents."
"With a significant outlay on Infrastructure spend and the much-needed Vehicle Scrappage policy, the government of India has finally set the tone for recovery of Auto Sector which has been significantly impacted by the pandemic. This will not only help boost the demand for production of Commercial vehicles but also support the entire transportation ecosystem. Also, while it would have been good to see some more initiatives to promote Electric Vehicles in this budget, we are glad that the government has noted India's critical role in the global automotive supply chain post Covid-19," said Warren Harris, CEO & MD, Tata Technologies.
Said Shetty of JCB, "Encouragingly Railways is set to emerge as a growth driver in addition to Roads and Highways, which was long overdue. A record allocation for Railway Corridors and other Structural Developments has been made. This will certainly help in generating on ground activity in the sector."
- KARTHIK MUTHUVEERAN