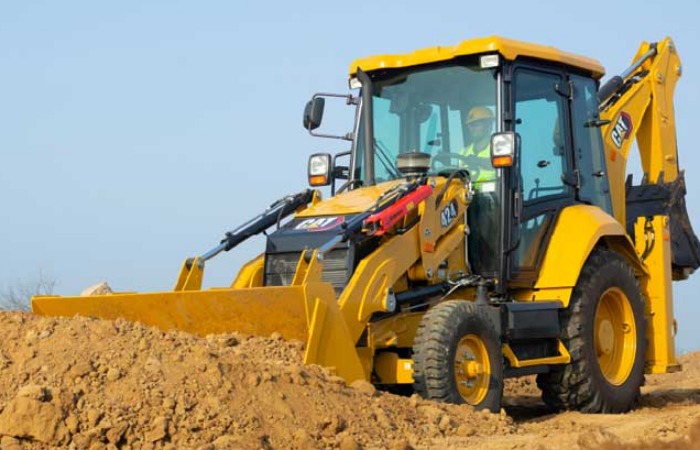 The backhoe loader market in India experienced a slight decline in 2022, with sales decreasing from 38,030 units in 2021 to 37,120 units, reflecting a drop of 920 units compared to the previous year, according to a report by Off-Highway Research. JCB, a major player in the Indian market, saw a slight decrease in its market share, dropping from 79 per cent in 2021 to 78 per cent in 2022.
However, a report from the Indian Construction Equipment Manufacturers Association (ICEMA) paints a more positive picture for the overall construction equipment industry. Sales of construction equipment in the fourth quarter of the fiscal year 2022-2023 (January to March 2023) increased by 23 per cent compared to the same period in the previous year and by 22 per cent compared to the third quarter of the same fiscal year. Additionally, there was a 17 per cent month-on-month increase in sales from February 2023 to March 2023. The growth in the industry during the fiscal year was driven by all sub-segments except road construction equipment, which experienced a slight decline of 3 per cent. In total, 77,164 units of earthmoving equipment were sold in the fiscal year 2022-2023, representing a 23 per cent increase compared to the 62,629 units sold in the previous fiscal year. Sales of backhoe loaders and crawler excavators, which account for over 90 per cent of total earthmoving equipment sales, increased by 28 per cent and 17 per cent respectively during the year.
The market for backhoe loaders in India is highly competitive, with both domestic and international manufacturers competing for market share. These manufacturers focus on product innovation, reliability, after-sales service, and customisation to meet the specific requirements of Indian customers.
Several factors influence the demand for backhoe loaders in India, including government policies, infrastructure projects, agricultural activities, and the overall economic climate.
In response to the government's emphasis on infrastructure development, as outlined in the Budget, backhoe loader manufacturers are introducing newer and upgraded models with BSIV-compliant engines. They are also implementing engineering interventions to reduce operating costs and exploring the use of alternative fuels. Furthermore, they are expanding their customer base and enhancing support and services to strengthen their brand recall among existing and potential customers.
The government's strong focus on infrastructure development in the Budget has raised hopes for the construction equipment industry. This government push is expected to increase the demand for construction equipment, with backhoe loaders representing a significant portion of the market share in India.
According to a spokesperson from CRISIL, a credit rating agency, a 30-35 per cent growth in construction capital expenditure is expected in the current fiscal year. Central government capital expenditure increased by 26 per cent, national highway construction grew by 30 per cent, and rural road construction increased by approximately 18 per cent. Construction's contribution to gross value added (GVA) was 8.1 per cent of GDP, the highest in the past 12 quarters. These indicators suggest that construction activities have resumed after the impact of the COVID-19 pandemic. The government anticipates a substantial surge in infrastructure development through the National Investment Pipeline (NIP). The NIP aims to spend Rs 111 lakh crore by FY 25, with infrastructure being the largest contributing sector, followed by road, energy, and railway sectors.
Tech drives backhoes
Said Deepak Shetty, CEO and Managing Director, JCB India, "Backhoe loaders are the most widely used type of construction equipment for infrastructure development in India. These machines have proved their ability to work in a wide range of applications and in different terrains and types of projects. Their versatility, reliability, and productivity are well-proven and will continue to remain critical in the completion of infrastructure projects on time, irrespective of their scale."
JCB today offers the widest range of backhoe loaders in India. Added Shetty, "We have the 2DX, the 3DX, the 3DX Plus the 3DX Super and the 4DX. Our customers have the widest choice to suit their applications."
"We recently launched its new range of CEV stage IV backhoe loaders. The range includes the new 3DX Plus, the 3DX Xtra, the 3DX Super and the 4DX to meet a wide range of applications for customers. The new backhoe loader range is powered by the well-established and reputed 55kW JCB ecoMax diesel engine. This CEV Stage IV engine is environment friendly and comes with well-proven CRDI technology, a waste-gate turbocharger and a two-stage cooling EGR system. A unique feature of this engine is that it has a state-of-the-art combustion system that eliminates the need for any after-treatment, DOC (diesel oxidation catalyst), or a DPF (diesel particulate filter). This engine also has no duration at higher altitudes thus greatly benefitting customers and users in mountainous terrain," said Shetty.
BKR Prasad, General Manager – Marketing, Tata Hitachi Construction Machinery, "Tata Hitachi has been offering backhoe loader solutions to the Indian market for more than 20 years. Tata Hitachi offers a full range of backhoe loaders to cater to the market. We have two main variants in our stable, namely the SHINRAI Pro 49HP Backhoe Loaders and the CEV-IV compliant SHINRAI Prime 74HP. SHINRAI Prime has multiple variants like the loader version, AC version, and 4WD version. Both SHINRAI Pro and Prime are offered with a variety of options like rear general purpose and heavy-duty tyres, front wider tyres, standard and 6-in-1 loader buckets, general purpose buckets, heavy-duty backhoe buckets, trench buckets and ditch cleaning buckets."
Tata Hitachi also offers a full range of attachments to work across applications like rental work, municipal work, garbage handling, crusher, hopper loading, quarry, earthmoving, ditch cleaning, trenching, optical fibre laying, pipe laying, lifting, log handling, loading, unloading, road construction, well digging, and building construction, to name a few. The range of attachments on offer for SHINRAI Backhoe Loaders are jib crane, forklift, auger, rock breaker, quick coupler, mulcher, ripple tooth, grapple, dozer blade, booster loader bucket, long backhoe arm extension, hedge trimmer, trencher and bale handler.
Added Prasad, "In addition to the above engine capacities, we also have the 99HP SHINRAI backhoe loader for the export market as well. In SHINRAI, we use the latest technology to deliver the best performance. SHINRAI utilises advanced hydraulic systems, including the Excellent Hydraulic System (EHS). These systems provide better oil flow according to the specific machine, ensuring that the hydraulic system always has sufficient flow and pressure to handle tough jobs."
Tata Hitachi SHINRAI comes with a variety of inbuilt and optional safety items like a battery cut-off switch, FOPS cabin, Parking brake interlock, travel motion alarm, fuel theft alarm, fire extinguisher seat belt with alarm, among other such advanced features. ConSite, the in-built telematics suite on SHINRAI machines also gives suitable alarms and alert on the machine as well as through InSite (Telematics System) for any issue reported.
SHINRAI Backhoe Loaders are designed as per ISO 20474 safety standard and Tata Hitachi's own internal safety criteria. SHINRAI Backhoe Loaders come replete with a spacious cabin, fan, an option for air-conditioned cabin, ergonomic controls, music system with FM/AM/AUX/USB/Bluetooth, comfortable operator and helper seat, ample storage space, and dual white light inside the cabin.
Amit Bansal, Director – Sales and Marketing, Building Constructions Products (BCP) Division, Caterpillar India, said, "Cat® backhoe loaders provide superior digging, trenching, back-filling, and material handling capability and can be used for many applications, including but not limited to general construction, demolitions and excavations, landscaping, breaking asphalt and paving. They deliver the power and precise handling of customer need when operating in areas where using larger equipment is not practical. Our Backhoe Loaders set the industry standard for operator comfort, exceptional performance, versatility, and job site efficiency."
The Cat 424 backhoe loader with Cat C3.6 engine delivers 41.3 per cent higher peak torque to improve machine performance. This provides high fuel efficiency with up to 20 per cent fuel saving over the previous model when operated in the new Eco mode. The 424 has a stronger parallel lift loader arm design that delivers high breakout forces and improved material retention when lifting the loader bucket. The 424's design delivers a 15 per cent increase in lift force and 30 per cent increase in tilt performance. The new stylish cab integrates roll-overprotective structure (ROPS) and falling-object protective structure (FOPS) to protect operators and give them a safer environment in which to work. Redesigned mountings at the cabin's four corners lower vibration feedback to improve operator comfort further.
He added, "The new machine design offers the choice between two-wheel drive for optimum fuel efficiency and four-wheel drive for maximum performance on hilly or tough terrain. The new multipurpose loader bucket option improves functionality at the loader end for dozing, grading, spreading, material handling, carrying and loading. With this and the addition of a new 0.3 m3 backhoe bucket for increased material capacity, a broad range of bucket options are available for the 424 to suit any application. Offering primary and secondary braking for demolition applications, the B8S hammer with necessary lines is available, while the optional manual hoe coupler affords smooth and efficient interchange between the bucket, hammer, or other backhoe work tools. The new machine design offers the choice between two-wheel drive for optimum fuel efficiency and four-wheel drive for maximum performance on hilly or tough terrain. The new multipurpose loader bucket option improves functionality at the loader end for dozing, grading, spreading, material handling, carrying and loading. With this and the addition of a new 0.3 m3 backhoe bucket for increased material capacity, a broad range of bucket options are available for the 424 to suit any application. Offering primary and secondary braking for demolition applications, the B8S hammer with necessary lines is available, while the optional manual hoe coupler affords smooth and efficient interchange between the bucket, hammer, or other backhoe work tools."
The product is equipped with advanced technology solutions to help customers maximise their fleet efficiency and profitability. Product Link™, a standard feature tracks and transmits crucial operating data via VisionLink® to help improve fleet management. VisionLink connects customers with a comprehensive overview of their entire fleet to optimise equipment performance and gives the customers confidence in their operation and access to actionable information.
Recently, Mahindra's Construction Equipment Division (MCE) launched its new range of BS4 backhoe loaders called the Mahindra EarthMaster SX. The BS4 EarthMaster SX has new features and technological advancements such as IMAXX Telematics tech to ensure maximum efficiency. It comes equipped with Mahindra's tried and tested 74 HP range of CRDi Diesel engines. The backhoe is suitable for several kinds of operations such as mining, trenching, building construction, and more. It also features a banana boom, joystick lever, robust design, and bigger buckets for ease of operation.
Jalaj Gupta, Business Head, Commercial Vehicles Business Unit, Mahindra & Mahindra, said, "The 'Guaranteed Higher per litre productivity (or Give Back Machine') Promise is a landmark move in the construction equipment space. There wasn't a better time to introduce this Customer Value Proposition given the spiraling fuel prices. We firmly believe that it will reaffirm our customers' faith in Mahindra's ability to create technologically advanced class-leading products and set higher standards for the Indian CE industry. The Service Uptime Guarantee further reinforces our commitment to our customers and our confidence in our products and after-sales capabilities."
"Customer centricity being the fulcrum, Doosan Bobcat India introduced B900 CEV stage IV backhoe loaders for the Indian market in 2021. With the rising market demand for advanced machinery and the enhancement in technologies due to mandates to adapt to newer emission norms, the associated cost for such advancements is borne by customers. Doosan Bobcat with its customer-centric approach ensures the Made in India Bobcat backhoe loaders paybacks customers with value addition right at the product design level. For instance, the B900 backhoe loader comes with a highly fuel-efficient Ashok Leyland engine, besides the largest fuel tank in its class, coupled with 10 per cent better fuel efficiency to ensure an approximate 40 hours of uninterrupted work giving us a competitive edge of around 12 hours. So once the tank is filled, the machine idle time is also relatively reduced to avoid refueling," said Hyunsoo Kim, MD and CEO, Doosan Bobcat India.
Efficiency is the key
Says BKR Prasad, "The government-mandated migration to CEV-IV norms, which is now moving to CEV-V, was the first step in the direction of making wheeled equipment environmentally friendly. Apart from this, as more and more customers are looking for environment-friendly solutions, the green concept is gaining significant traction in the backhoe loader industry. Our company has been receiving multiple queries from customers regarding CNG, electric, hybrid, and other alternative fuel options. While institutional customers are more interested in green initiatives, we have observed that new-generation customers are looking for solutions, which hare economically viable as well. To address this, we are working on providing a commercially viable solution that meets both environmental and economic requirements."
He added, "As part of our green initiatives, we demonstrated a concept-level SHINRAI CNG version at EXCON 2021. Additionally, we are continuously keeping abreast of multiple technologies with alternative fuel options. Our extended hydraulic oil change interval is another significant step in the direction of reducing the impact on the environment. We believe that green technology will gain acceptance going forward, provided there is infrastructure and policy-level support."
Caterpillar is contributing to a reduced-carbon future by investing in new products, technologies, and solutions to help our customers meet their climate-related objectives. "We have committed that 100 per cent of our new products through 2030 will be more sustainable than the previous generation," said Bansal.
"We focus on embedding sustainability into the design, manufacture, and delivery of everything we do. We consider sustainability in our technology development strategies and new product introduction (NPI) process. Through R&D efforts, we develop new and more sustainable products and services for customers," he adds.
Many Caterpillar products operate on lower-carbon intensity fuels, including biodiesel, renewable diesel, and biogas. These fuels reduce lifecycle GHG emissions in the fuel value chain; GHG emissions at the tailpipe are essentially the same as traditional fuels. The new Cat® 424 backhoe loader retains the rugged reliability of the Cat 424B2 and gives customers more performance, fuel efficiency, options and comfort while lowering owning and operating costs. Its new India CEV Stage V engine meets current and future emissions standards for increased longevity in the market while providing significantly more fuel efficiency than its predecessor and competitive models adhering to CEV Stage IV standards.
Adds Kim, "As our environment is increasingly being threatened by the amount of pollution, Doosan Bobcat India turns its complete focus towards green initiatives by adapting to newer technologies and making eco-friendly equipment for a pollution-free environment. Bobcat B900 CEV Stage IV backhoe loader powered by H4 series electronic engine from Ashok Leyland is amongst the most reliable and proven engines working in the construction equipment segment. The engine produces more horsepower which emits a far lesser amount of smoke and offers great fuel efficiency. Usage of such fuel-efficient equipment is not only beneficial for the eco-system but for customers in reducing the overall maintenance cost. In addition, it helps in extending runtime, ensuring greater productivity and lesser time in refueling, and acquiring fuel, thereby, reducing total operating costs."
SP Rajan, Head – Plant & Machinery and MEP Functions, L&T Construction, said, "Today's construction environment revolves around adjectives like the largest, tallest, longest, the most complex and most importantly the fastest, thus throwing challenges to the engineers on a daily basis. The only way forward is the use of advanced construction equipment technologies to meet these never-ending challenges. Worldwide, there is a constant search for innovative approaches toward automation. While there are many, one of them, the advanced guiding system in construction machines, proves to be shortening the time cycles and improving quality. Obviously, such technologies come at a cost and the Indian market, being highly price sensitive, takes time to adapt. The basic cost, import formalities, after-sales support, government regulations, lack of knowledge and lack of interest are a few deterrent factors preventing voluntary adoption of advanced equipment technologies."
He added, "Megaprojects like greenfield airports, SEZs, and dedicated freight corridors consume huge quantities of construction materials like aggregate, cement, steel, bitumen, etc. Advanced construction equipment capable of processing these raw materials faster with minimum wastage and better quality is a dream for every construction firm. Further, a typical road project that consumed 36-42 months five years ago for concept to completion, now stares at just 18-24 months. This apart, various socio-economic and political environments exclusive to the country also reduce the time effectively available for production. Such a situation automatically leads to the search for alternative solutions and better practices. Every engineering and construction (E&C) stakeholder, thus, is keen on building his execution capability."
Atul Bhobe, Managing Director, TPF Engineering, said, "NIP is well underway. The government will spend Rs 111 trillion on infrastructure and about 40-50 per cent of projects are under various stages of implementation. We have almost doubled the speed at which we are constructing highways. The metros too are being constructed at a rapid pace. The railways too are rapidly expanding – both the zonal railways as well as the PSUs that are implementing projects."
Road ahead
Concludes BKR Prasad, "We believe that in this pre-election year, the execution of various government schemes will intensify across the board. This, coupled with a record Rs 10 lakh crores Capex announced in the recent budget, increased outlays on infrastructure from state governments, and a likely fifth normal monsoon will bide well for driving the growth of the backhoe loader market this year too. The market will be transitioning to CEV-V norms from April 2024, and this could also lead to some pre-buying before the end of the year. We, therefore, believe that the market will once again see double-digit growth this year, coming close to the previous high achieved in 2018-19."
QUICK BYTES

India is one of the largest markets for backhoe loaders globally.
The market size has been growing steadily due to increased infrastructure development activities, urbanisation, and investments in construction projects.
The rental market for backhoe loaders in India is substantial.
Top energy-efficient backhoe loaders

Caterpillar 420F/430F Series: Caterpillar is a well-known manufacturer of construction equipment, and their 420F/430F series backhoe loaders are known for their fuel efficiency and advanced technology.
JCB 3CX/4CX EcoMax: JCB is another reputable manufacturer, and their 3CX/4CX EcoMax backhoe loaders are designed with fuel efficiency in mind. These models are equipped with JCB's EcoMax engine, which offers high performance with reduced emissions.
Volvo BL60/70: Volvo is known for its emphasis on energy efficiency and sustainability. The BL60 and BL70 backhoe loaders from Volvo are designed to minimise fuel consumption while providing powerful digging capabilities.
John Deere 310SL/410L: John Deere is a trusted brand in the construction industry, and their 310SL and 410L backhoe loaders are designed for fuel efficiency. These models feature advanced fuel management systems to optimize energy consumption.
Komatsu WB97S-8: Komatsu is a leading manufacturer of construction equipment, and their WB97S-8 backhoe loader is designed to be fuel-efficient without compromising on performance. It features Komatsu's advanced hydraulic system for improved efficiency.