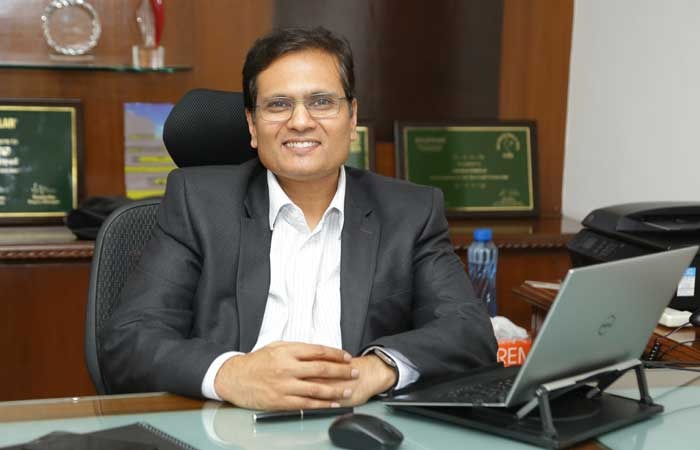 Hall: Orange Lot/Booth: OD4
Established in 1967, Gmmco is part of the $2.8 billion diversified CK Birla Group. Gmmco is a priority Caterpillar dealer for south, central and western India selling mining, construction and energy equipment to customers including CIL, SCCL, and other state-owned enterprises. Gmmco offers a one-stop solution shop for all industrial requirements. The company is committed to providing the best-in-class experience to its customers.
Products and solutions
Customers look to Gmmco to offer complete solutions be it new equipment, used equipment, rental, buyback, tailor made product support solutions, etc. The company has a wide portfolio of construction equipment, including excavators, loaders, motor graders and off-highway trucks. Proven technological leadership, superior build quality, optimum costs and an efficient service network make Caterpillar equipment stand apart from competitors. The machines are built with the latest tech in telematics to track machines' health and operations through online remote monitoring. Customers have benefited by assessing their machines through our state-of-the-art machine health monitoring systems.
Gmmco can offer rental solutions to its customers to experience world class products with high productivity. The company offers various product support packages and annual maintenance contracts to ensure that the life and productivity of machines are maximised. Gmmco targets to provide the highest uptime to our customers by delivering world-class product support.
Being a one stop solution provider, Gmmco offers sales and aftermarket support of BharatBenz construction and mining trucks, Maxam tyres for off-the-road, industrial, mining, construction and agricultural machinery, IMT piling rigs and Sandvik underground mining mechanical cutting equipment solutions.
Gmmco has state-of-the-art workshops with capabilities for expert diagnosis and detection, a highly trained and skilled workforce and provide value added consultative services. Its workshops can undertake both machine rebuilds and component rebuilds to offer extended life programmes to lower cost of ownership and operations of equipment for its customers.
Gmmco's wide range of equipment, including machines, generators and trucks have found their place in multiple parts of the value chain in all the major infrastructure projects in India. The company is committed to pushing boundaries in building the India of tomorrow with all the infrastructure contractors and EPC companies.
Gmmco service capabilities
Caterpillar products from Gmmco are bundled with increased value for money offerings including extended warranty plans and customer value agreements. Gmmco also offers finance schemes in partnership with Cat Financial for machines purchase at highly competitive interest rates. We have developed 'Cat app' to ensure that customers can track their machines remotely through their mobile. We have also developed the website parts.cat.com and 'GmmcoAssist app' to help customers order parts online. We can also deliver parts to remote customer locations.
Fluids analysis through Scheduled Oil Sampling (SOS) services have helped many customers predict and mitigate expensive breakdown repair. In addition to ensuring that problems are prevented, Gmmco responds to all service calls within eight hours.
Gmmco offers Workshop-on-Wheels (WoW) to be closer to itscustomers and will serve as the gateway to reach customers in remote locations. The WoW vehicle has been mounted with all the tools and implements necessary to carry out service at customer's locations. Some of the key features in the WoW vehicle include: a workstation for holding parts and carrying out minor jobs, in-built compressor for pneumatic tools, diesel power generator for electric power, welding equipment, toolboxes and kits and storage spaces for parts and lubes. The company plans to launch a fleet of WoW vehicles across multiple geographies in the coming months.
GmmcoAssist
GmmcoAssist provides a vast range of services such as on-site and in-house repairs, genuine spare parts supply, condition monitoring, maintenance plans, fluid analysis, training and more. Online services such as the GmmcoAssist – Go Online for parts and services management are made available as a mobile app/ web portal taking aftermarket solutions to customers' fingertips. Other multi-channel touch points such as website, integrated call center, Whatsapp and others provide easy access to customers. Gmmco is committed to providing the best experience and solutions that drive business and profitability.
Views on Excon 2022
As a largest construction equipment event in South Asia, Gmmco considers EXCON 2022 as a good platform to showcase products, product support capabilities, rental and used equipment solutions, Cat finance and technology solutions. The company sees this as an extensive outreach activity to demonstrate our capabilities to our customers and prospects.