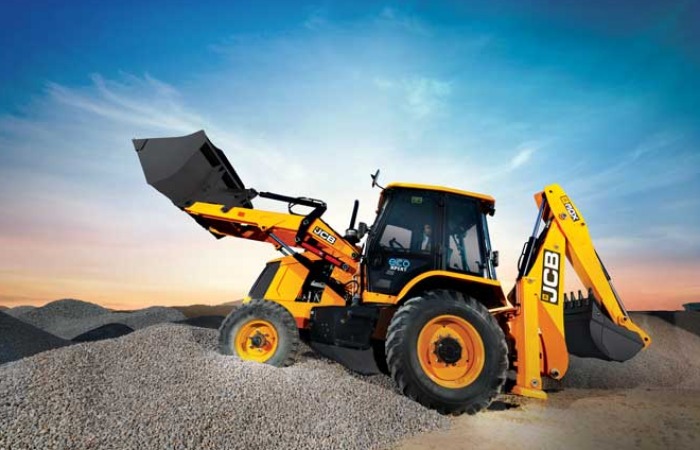 JCB India is a leading manufacturer of earthmoving and construction equipment in India.
Key drivers and demand
Encouragingly, there has been a significant focus on the development of infrastructure by way of announcements of projects and budgetary allocations over the past few years. The recently-announced Gati Shakti programme and the National Infrastructure Pipeline are critical for our industry. This coupled with NABFID and National Asset Monetisation are steps in the right direction to energise the sector. There have been structural improvements in the public procurement policy, which is also going to support our industry further.
Infrastructure creation also opens opportunities for allied industries like raw material, quarrying and equipment manufacturing, among others. Critically, it also creates jobs and livelihoods. Roads and highways, railways, power, and irrigation are all massive to the infrastructure sector.
However, there have been some disruptions as well. A sharp increase in commodity prices, an extended monsoon and some key states are about to go into elections. The change in emission norms from BS III to CEV Stage IV has also contributed to the subdued sentiment.
However, as an organisation, we remain positive about India's growth story and are hopeful of seeing a strong recovery like we saw last time. Infrastructure is vital for the development of the country as it has a significant multiplier effect. The investments and the focus in the sector must continue.
At a national level, large projects like Sagarmala and Bharatmala would drive demand for construction equipment. Additionally, the creation of 100 new airports, smart cities and metro projects will certainly open newer opportunities ultimately resulting in improved demand.
Backhoe loaders are the most widely used type of construction equipment for infrastructure development in India. These machines have proved their ability to work in a wide range of applications and in different terrains and types of projects. Their versatility, reliability, and productivity are well-proven and will continue to remain critical in the completion of infrastructure projects on time, irrespective of their scale.
JCB today offers the widest range of backhoe loaders in India, we have the 2DX, the 3DX, the 3DX Plus the 3DX Super and the 4DX. Our customers have the widest choice to suit their applications.
CEV IV Backhoe Loaders
We recently launched its new range of CEV stage IV backhoe loaders. The range includes the new 3DX Plus, the 3DX Xtra, the 3DX Super and the 4DX to meet a wide range of applications for customers.
The new backhoe loader range is powered by the well-established and reputed 55kW JCB ecoMax diesel engine. This CEV Stage IV engine is environment friendly and comes with well-proven CRDI technology, a waste-gate turbocharger and a two-stage cooling EGR system. A unique feature of this engine is that it has a state-of-the-art combustion system that eliminates the need for any after-treatment, DOC (diesel oxidation catalyst) or a DPF (diesel particulate filter). This engine also has no duration at higher altitudes thus greatly benefitting customers and users in mountainous terrain.
JCB has always invested in technology during its four decades of operations in India. This new range of JCB backhoe loaders not only conforms to the latest emission standards but will provide our customers with increased reliability, enhanced productivity and reduced operating costs enabling them to improve their profitability. The machines have been tested extensively across the country in all possible applications before their launch.
With this, the popular JCB backhoe loader is now even more fuel-efficient and productive. The 3DX Plus CEV stage IV machine is 7 per cent more fuel-efficient in eco mode and has 25 per cent higher productivity in Plus mode as compared to the outgoing model. It has features such as auto idle and auto stop to help reduce fuel wastage and improve efficiency. Additionally, a high torque of 400 Nm and three excavation modes for different site conditions - Eco, Standard and Plus enhance the machine's adaptability to meet output needs.
Since this, transition to these new emission standards requires a significant step-change in technology, we have invested extensively in the training and skilling of our dealers and service support teams. The hydraulic oil change period is now extended from 2,000 hours to 4,000 hours and hydraulic oil quantity is reduced by 20 liters. This results in a 15 per cent lesser cost of periodic maintenance, significantly improving the total cost of ownership.
Additionally, a new digital display with a trip meter, an SOS switch, "Guide Me Home" lights improve the ease of operation and safety of the operator. The 'Intellidiagnostic' system for service engineers helps in faster machine diagnostics and ensures higher productivity.
JCB also has the 3DX ecoXpert, which is powered by the revolutionary IntelliPERFORMANCE technology, which optimises fuel efficiency whilst retaining performance. The machine is loaded with 30 innovative features which include a digital speedometer, Bluetooth music system, an informative colour display, an auto-stop feature and a new comfortable seat.
The new JCB 3DX ecoXPERT effectively manages the power demand with IntelliPERFORMANCE technology. It also features an in-built auto-stop, which automatically shuts the engine off after six minutes of inactivity to save fuel. These features increase the fuel efficiency by up to 12 per cent. IntelliPERFORMANCE is a uniquely developed machine system that is continuously reacting to the changing demands of the operator and application. The system effectively manages the energy demand from the hydraulic and powertrain to give a perfectly optimised performance.
The machine is built for a hydraulic oil change period of 4,000 hours and optimised further to reduce maintenance costs by 22 per cent. A spacious cabin, equipped with a new comfortable seat and an informative digital display to make it easy and comfortable to operate. Equipped with a "Guide Me Home" feature, the external lights of the machine stay on for 30 seconds for safety if the ignition is turned off in a dark environment.
Alternative fuels
Last year, we launched the industry's first dual-fuel CNG (compressed natural gas) backhoe loader in India, called the JCB 3DX DFi. It is a new machine that can operate on CNG and diesel simultaneously using the HCCI (homogeneous charge compression ignition) technology. The utilisation of alternative fuels is a significant step-change in the construction equipment vehicle sector.
The utilisation of alternate fuels is a significant step-change in the construction equipment vehicle sector. Since the JCB 3DX DFi operates on a mixture of CNG and diesel, there is a substantial drop in particulate emissions. This also leads to a reduction of proportionate CO2 emissions.
CNG is also more economical and helps lower the operating costs to the end customer. With the global concern for the environment and sustainability, JCB is committed to supporting the cause through the launch of this dual fuel CNG backhoe loader. The machine has been developed in India and has been tested in various operating conditions before its launch. It will be built at the company's Delhi-NCR factory at Ballabgarh.
Throughout our four decades of operations in India, we have continued to invest in innovation. It is one of the cornerstones of our operations. This dual-fuel machine can substitute diesel with CNG and has been developed to cater to the evolving needs of our customers. It will further contribute to the creation of infrastructure in the country and will also be exported to countries around the world.
This dual-fuel CNG backhoe loader is based on the same 3DX model, which is well-established in the Indian market. It offers flexible fuelling, which will help customers sustain in remote areas, where a CNG refilling point is unavailable.
Dealership and product service
With a wide distribution network of more than 60 dealers and over 700 outlets across India, JCB India provides an unmatched distribution and service network to its customers. Since JCB machines work in far-flung areas, it is imperative that well-connected product support minimises downtime and maximises productivity. Our dealers employ about 8,000 professionally trained personnel in India and the dealerships provide vital product support to customers for their equipment.
The 'after-sales support' is one of the key deciding factors in the overall buying cycle of a product. Hence, it plays a significant role as we stride towards resuming growth in the market demand. The big-ticket infrastructure development projects demand specialised, intelligent and technologically advanced construction equipment, supported by consistent, quick, and effective after-sales services, to achieve the best quality output on tight timelines.
Five strategically set up parts warehouses at Pune, Bengaluru, Kolkata, Guwahati and Bhaproda (near New Delhi) support these dealerships and outlets for parts supplies. The recently-inaugurated warehouse at Bhaproda is the industry's largest with an area of about 160,000 sq feet.
However, going forward, we feel digital technology will play a key role in the future. JCB pioneered the integration of digital technology in its range of machines through advanced Telematics called JCB 'LiveLink'. Introduced in 2015, Livelink connects the machine with customers, dealers, and JCB on a real-time, 24x7 basis for better asset management.
JCB Parts are now available online through the parts application. This is also beneficial because our customers can now order parts conveniently and have their door delivered. The JCB genuine parts application enables customers to order parts of JCB products on their mobile. This has proved beneficial during the pandemic and we are seeing an uptick in the online sales of parts.
Even during the pandemic, our customer and dealer-facing functions continued to operate with the help of digital technology. Agility and real-time communication have become key in times such as these. Our IoT-enabled connected technologies are playing a significant role in building efficiencies in products and worksites alike. Through JCB Livelink, we can now monitor machines on their usage, performance and their location.