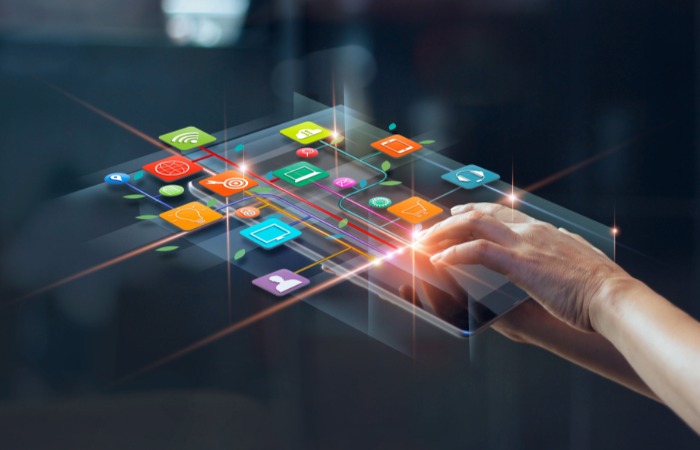 The shipping and logistic sector worldwide is viewed as a backbone for global trade and commerce which enables industries to deliver the goods and services to the end consumers by facilitating mobility throughout the supply chain. The Covid-19 outbreak has disrupted the global supply chains, with significant impact on warehousing, and sea freight transportations.
According to industrial studies, more than 90% of the world's good transport is handled by sea. It is estimated that every year around 8 million tons of goods are transported across the sea by container ships, tankers, and bulk carriers. Yet, with the pandemic, challenges like slowing down of import/ export, shortages of equipment and labor, stricter movement across international borders and new rules of international trade, has brought the sector to a slowdown!
However, just like for other sectors, digitisation offers a ray of hope for the shipping and maritime logistics sector. Listed here are a few areas where digital adoption can help create a more proactive, adaptable, and efficient strategies for a smooth functioning of the sector:
1. Optimising resources: Lack of equipment and resources, including shipping containers, is one of the biggest challenges faced by the sector during the pandemic. Digital adoption allows companies to create a bankable data driven ecosystem which can help predict availability, and share insights into optimisation of these resources. It can also help manage and streamline operations making the best use of available options, to maintain a level of efficiency and consistency vital for a business.
2. Scheduling of shipment: With the uncertainty and ambiguity surrounding international trade, and the shortage in equipment (containers) and labor, scheduling of shipments is vital to ensure operational and business efficacy. Digitisation can help shippers leverage online booking platforms to plan, consolidate, and schedule shipments in ways that aligns with current international supply chain environments. According to industry analyst and JOC.com contributor Lars Jensen report, Maersk Spot online booking tool, in early 2021, accounted for 12% of spot cargo at Maersk, while the run rate of the Hapag-Lloyd Quick Quotes product was 9% of bookings. That rapid growth signals "the industry has left the phase of digital experimentation and entered the phase of actual digital product uptake with genuine commercial impact," he said.
3. Real time updates: This is one of the most vital yet simple forms of digital adoption that is changing the face of international supply chains. With a well connected network of data driven insights, freight companies are able to view and schedule shipments, and receive real time updates on an integrated dashboard. Apart from helping keep a track of the supply chain and predicting possible hurdles, real time updates also help build a stronger customer connect and enhance customer experience through proactive engagement.
4. Route optimisation: Digitisation can help in the optimisation of routes, something that is vital especially during the unpredictable business environment. While so far route optimisation has been done keeping in mind the immediate business goals and the current environment, tech adoption can help perfect it better. With an approach towards building efficacy and consolidating shipments, and keeping in mind the new deadlines, tech adoption is ensuring smother and more accurate routes that help save time, money and optimise resources.
While most of the above pointers are only a tip of the immense possibilities that digitization can bring to the sea freight sector, new innovations are constantly underway. The shipping and the logistic sector is also undergoing a rapid digital transformation toward the "Internet of Things" (IoT), driven by big data and analytics. As this advancement flourishes, a platform for "Intelligent" products will emerge that connects people, data, and machines. Digitisation is estimated to have a substantial outcome for the shipping and logistic sector, especially with regards to the time efficiency, flexibility, and maneuverability of its processes.
The article is authored by: Hector Patel, Executive Director, and Board Member