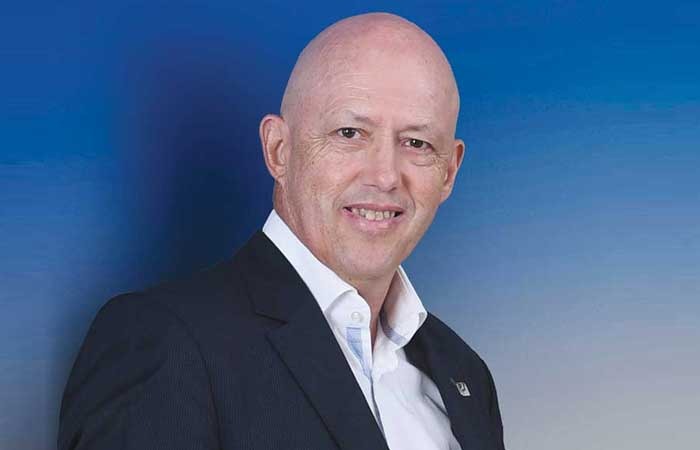 Wilfried Theissen, Managing Director, Putzmeister India,
speaks on the present scenario of concrete equipment market in India.
The market is going through a difficult phase due to the coronavirus pandemic. What is the scenario in the concrete equipment market? What is the current market size?
In the first quarter of CY2021, the demand for concrete equipment had grown back to 2019 levels for most equipment categories. However, with Covid-19 cases spiralling in the country and local lockdowns introduced to curb the spread, things are set to slow down again. The reverse migration of labour in anticipation of a complete lockdown is only going to add to challenges at the construction site and impact demand for new equipment.
What is your strategy to stay afloat in this turbulent condition?
Putzmeister has always believed in being close to our customers' business. In challenging times, this becomes even more important. From offering remote support in cases where our service technicians cannot visit jobsites in person, to ensuring our customers are able to maintain idle equipment – we learned a lot along with our customers. Our teams are all ready and geared up to see our customers through another turbulent period in the months to come.
Roads and highways is one infra sector that was back in action faster, after the Covid-19 pandemic impacting the overall industry and economy. How optimistic are you on the sector in terms of project execution and growth?
When it comes to roads and highways, the Government's commitment is very clear. While some reduction in pace is expected owing to the surge in Covid-19 numbers in India, this will be temporary in nature. Once India gets a grip on the situation, we can expect things to start normalising again.
Which segments drive the demand for concrete equipment in India?
Infrastructure and affordable housing have been the major drivers for concrete equipment in recent years, this trend is expected to continue.
What are the latest offerings in your product range?
Putzmeister follows a continuous R&D model, we regularly introduce updates to our existing product line and new variants. We introduced equipment for the RMC sector, including a Batching Plant MT 0.35 with a capacity of 21 m3/hour, and Stationary Pumps BSA 1405 D RMC and BSA 1407 D RMC. We continue to roll out our remote monitoring tool, Putzmeister Machine Cockpit to our fleet of Putzmeister Truck Mounted Boom Pumps. More recently, we also started offering Sany concrete pumps. This helps us reach a wider market with differentiated products.
And we are not letting the pandemic slow down our R&D effort. We expect to announce new developments later in the year.
How do you assess the growth potential for concrete equipment in India? What are the challenges faced by the concrete equipment market?
The Government of India has ambitious infrastructure goals. And concrete equipment has a big role to play in helping meet these targets. Given this, there is potential for further growth in the concrete equipment segment. That said, there are of course challenges. Liquidity and finance issues continue to be a pain point for our customers. Projects announced often take time to really get going. Delays in payments on Government projects is another issue.
The larger challenge though remains the level of mechanisation in construction practices in this country. Traditional construction methods still hold sway. One way the government can help is by specifying the use of concrete and other equipment in the various infrastructure projects. This will not only help the equipment market grow, it will also help maintain standard quality and ensure better adherence to projects timelines.
How do you look at the future of concrete equipment in India?
India is an important market for the Putzmeister Group and this will continue to be the case in the future. Our dedicated team of engineers and technicians are constantly working on ways to help our customers get the most of their equipment and deliver projects reliably, efficiently, and safely.